Fans of competitive Hearthstone probably lost a ton of sleep this weekend if they stayed up to watch the exciting conclusion of the 2019 HCT World Championship.
The event took place in Chinese Taipei this weekend and included 16 of the best Hearthstone players from around the world. Players competed for the title of Hearthstone world champion and their share of a juicy $1 million prize pool.
Casper "Hunterace" Notto secured the title of world champion by defeating Torben "Viper" Wahl in the final match. After both players were able to earn two wins each within the match-up the stage was set for its final showdown. The final round would be Hunterace using his Control Shaman to take on Viper's Zoo Warlock.
During the early turns of the final round, Viper was able to generate tons of board presence and shaved Hunterace down to 12 health early. Since his Control Shaman provided plenty of sustain however, Hunterace was able weather the early onslaught and eventually won the game after leading Viper into fatigue.
Hunterace used a line-up during the tournament that featured many of the current top decks in the game. Part of the reason Hunterace was so successful is that he crafted his decks in a way that made them feel tailored against his opponent while staying true to the decks underlying archetype. You can check out the line-up Hunterace used to win worlds below.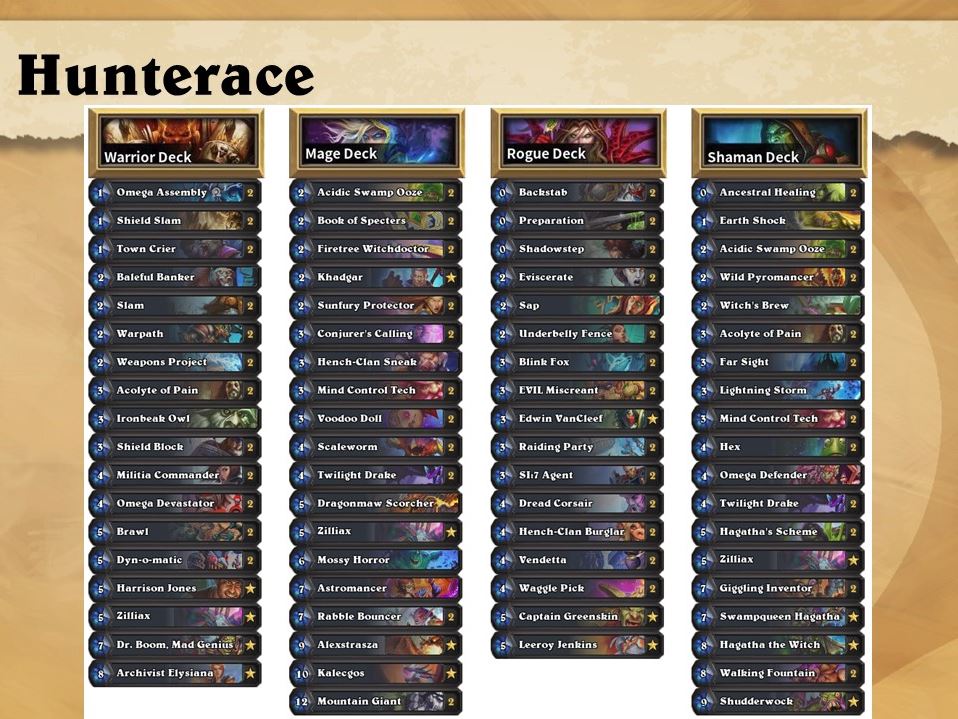 Hunterace and Viper put on a show in the grand finals. After a grueling best-of-five series, Hunterace emerged victorious in the fifth game to capture the title and $250,000 first-place prize. Viper will take home $150,000 for his second-place finish.