Pull up a chair and gather around the fire—there's a fresh Tavern Brawl in Hearthstone: Henchmania.
This week in the Tavern, players can audition for the opportunity to become a henchman for the League of EVIL.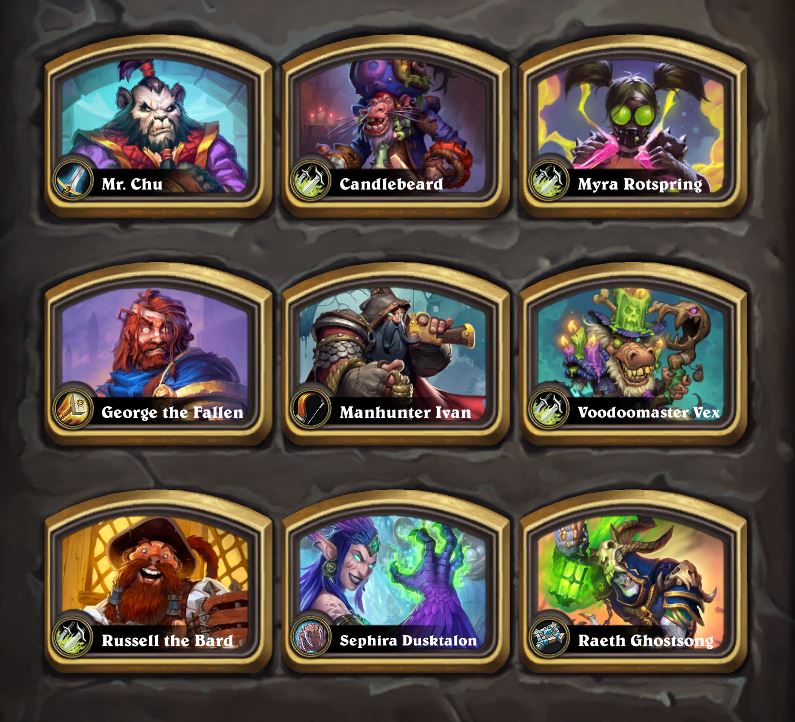 Since arriving with Rise of Shadows, the League of EVIL has started to plan its assault on Dalaran. Apparently part of that plan involves bringing in new recruits, because this week, the Tavern Brawl allows us to audition for a spot in the League.
When starting the Brawl, players will have the opportunity to select a hero that they'd like to use during their audition. Each of the featured heroes has a unique pre-built deck, so all you have to do is pick one and dive in. Each hero also comes with a unique power designed to support their deck, so keep your preferred class mechanics in mind when selecting who to use.
Unfortunately, there are no heroes available for the Mage, Shaman, or Warlock classes. If you usually prefer to play one of the excluded classes, consider this an opportunity to test out something new. Players logging in for the first time since the release of Henchmania will receive a new daily quest. In order to complete the quest, players must participate in a Tavern Brawl three times.
Henchmania will be up for three more days, so snag that free pack while you can.