If you're enjoying the Rise of Shadows expansion then odds are you're eager for its new solo content.
Blizzard has announced that next week eight Hearthstone content creators will battle it out in a two-day event showcasing the new Rise of Shadows solo adventure.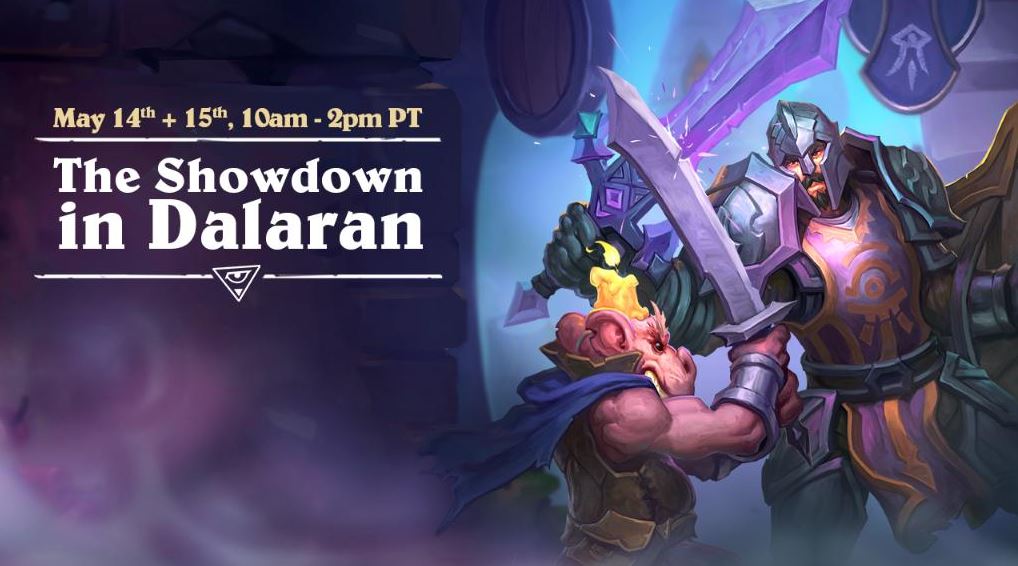 The event will take place from May 14 to 15, 12pm to 4pm CT. The above graphic was released alongside the announcement of the event and implies it will be called The Showdown in Dalaran.
During the lead-up to the Rise of Shadows expansion, Blizzard released a series of cinematic trailers introducing us to a host of villains who will be opposing us during the Year of the Raven. The group of villains calls themselves the League of EVIL and previously revealed Dalaran to be their first target. This means the Showdown in Dalaran event that happens next week could be giving us a preview of the League's first attempt to pummel the magical city.
There's no word on who the eight creators taking part in the event will be, but odds are you'll see some recognizable Hearthstone personalities. Unfortunately, since the event is next week, the actual solo content probably won't be here until the following week. Blizzard is set to release a video on May 9 giving more details about the solo adventure and, hopefully, a release date.