A new Mage spell and Warrior Legendary are the latest cards revealed from Hearthstone's upcoming expansion, Knights of the Frozen Throne.
Breath of Sindragosa is a one-mana Mage spell that deals two damage to a random enemy minion and freezes it.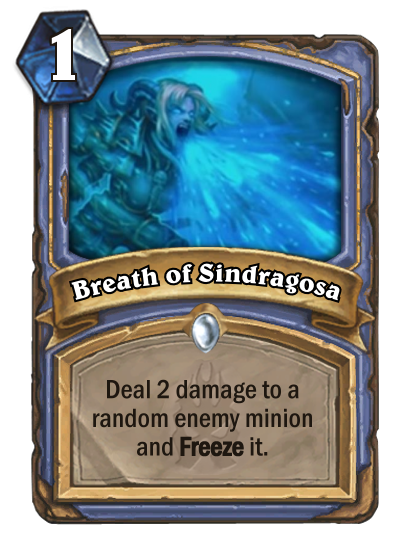 This card could definitely be good, especially in the early game or against aggressive decks. Players could even combine Breath of Sindragosa with Shatter in the late game to destroy any minion on the field at the cost of just three mana.
Rotface is an eight-mana 4/6 Warrior Legendary with a pretty strong ability. Whenever Rotface survives damage, you get to summon another random Legendary minion.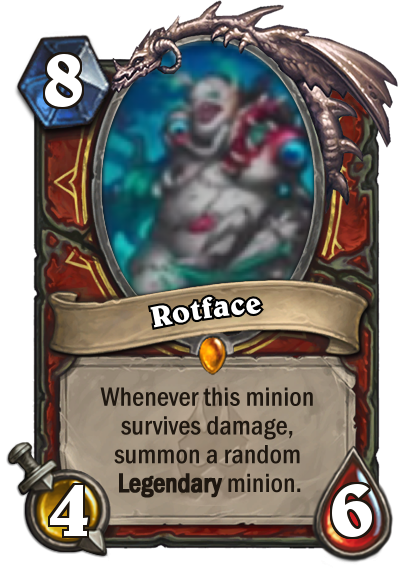 This card definitely plays into the theme of this expansion. The class has a lot of Whirlwind effects that deal damage to all minions, which means Warrior decks can easily trigger Rotface's ability to flood their board with more Legendaries.
Hearthstone fans can't wait to try out Rotface and all of the other new Knights of the Frozen Throne cards when this expansion is released on Aug. 10.