Blizzard continues to roll out more card reveals for Hearthstone's upcoming expansion, Knights of the Frozen Throne.
A new Mage Secret and Warlock Demon are the latest cards introduced for the expansion, which is set to go live on Aug. 10.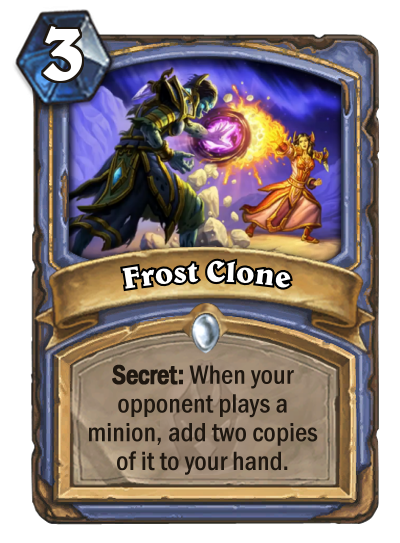 Frost Clone is a three-mana Mage Secret. When your opponent plays a minion, this card allows you to add two copies of it to your hand.
Depending on the strength and mana-cost of the minion your opponent plays, Frost Clone could definitely be a powerful card in the upcoming Hearthstone meta.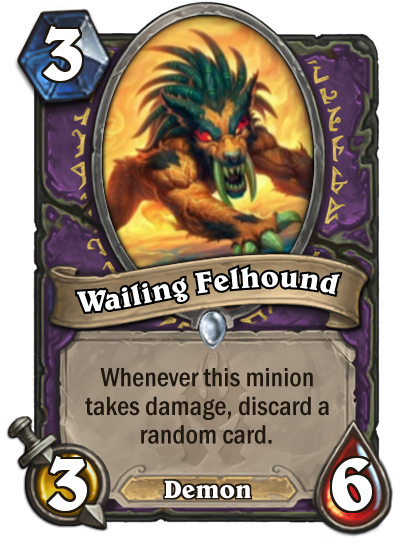 Wailing Felhound, on the other hand, is a three-mana 3/6 Demon. Whenever Wailing Felhound takes damage, you must discard a random card from your hand.
This Demon obviously fits into the Warlock theme of discarding cards, and it has decent statistics for a three-mana minion. If you happen to have no cards in your hand after playing Wailing Felhound, this Demon's effect obviously isn't as harmful.
Hearthstone fans can't wait to try out all of these new cards—and time is ticking until Knights of the Frozen Throne is officially released.