Hero powers are a big part of Knights of the Frozen Throne.
Hearthstone's latest expansion will see the release of Hero cards for every class, which transform your hero into a Death Knight version. Each of those will have a different and more powerful hero power, sort of like Justicar Trueheart but with more freedom to deviate.
So it only stands to reason that hero power counters would be added as well.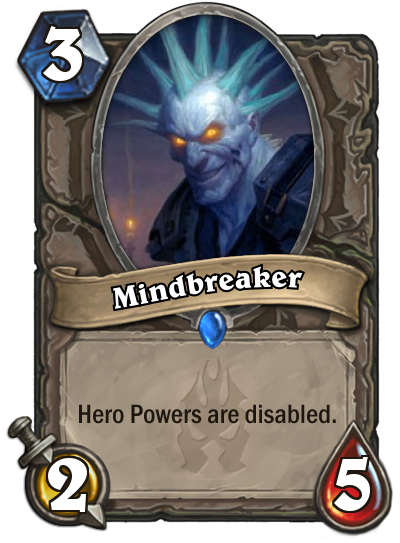 Mindbreaker does something that has never been done in Hearthstone before—it stops you being able to use your hero power.
Hero powers were a big part of The Grand Tournament expansion, with Saboteur increasing the mana cost of hero powers by five. Other cards reduced the cost, or allowed you to use them more than once a turn. But this is the first time they will be shut down entirely.
The stat line isn't even that horrendous. Two attack for three mana is great, but five health is certainly nice.