Though he did not win the tournament, Frank "Fr0zen" Zhang had a spectacular run at the Hearthstone World Championship, and if he hadn't been reverse-swept in the finals by Chen "tom60229" Wei Lin he could have left with the trophy. One of the things that helped get him there was his Jade Druid deck.
This is no normal Jade Druid deck, however, as it takes on more spells in order to build a board.
Related: Tom60229 is the new Hearthstone World Champion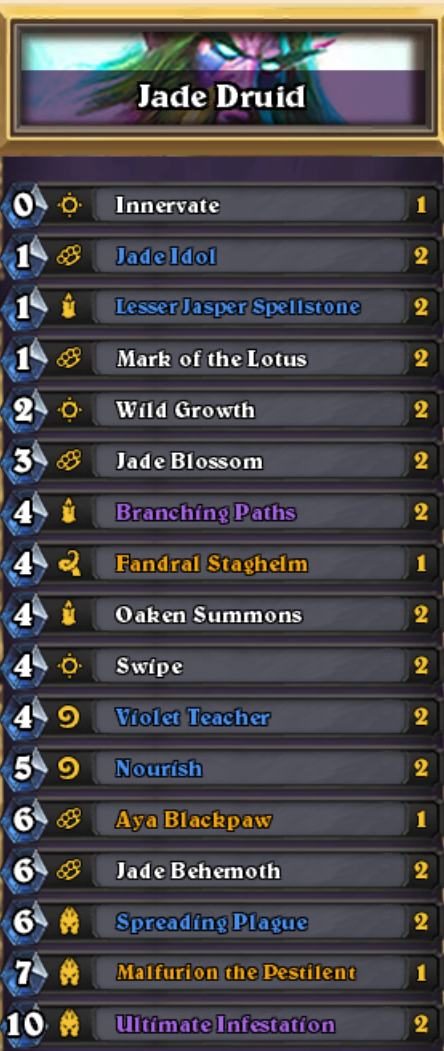 This deck keeps the important cards like Ultimate Infestation, Jade Idol, and Spreading Plague—but it also introduces a few new cards to slightly change how the deck plays. Fr0zen included Violet Teacher and Mark of the Lotus as new tools. The deck's focus is still on ramping and gaining mana crystals in the early game, but with this variation you have more mid-game plays to get yourself a board advantage.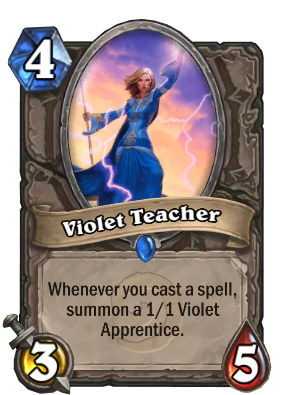 Violet Teacher works well in this deck because there are many spells naturally included in a Jade Druid deck. Violet Teacher allows you to play those spells as normal, but with the added benefit of creating 1/1 Violet Apprentice's by using your spells. Violet Teacher gives Jade Druid a way to build a board without your opponent having any minions, unlike Spreading Plague. Since the deck features Violet teacher this allows for the inclusion of Mark of the Lotus.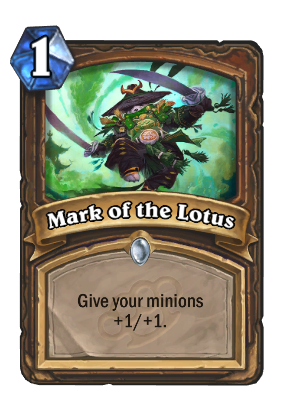 Mark of the Lotus is usually seen in Aggro Druid decks, but because it's a spell it will activate your Violet Teacher and give the Violet Apprentice that spawned, and all of your other minions, an additional +1/+1. Using these two cards together gives you a strong board presence and allows you to pressure your opponent. Not only is Mark of the Lotus strong with Violet Teacher, it can give you an even stronger board after playing a full Spreading Plague. The other spell inclusion of note is Oaken Summons.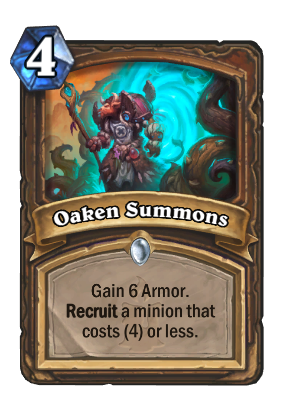 Oaken Summons works well with this deck because it does not play any Jade Spirits, a traditional four drop seen in Jade Druid decks. Oaken Summons would not activate the card text on Jade Spirit, which renders the card almost useless. In this deck, you will either summon Violet Teacher or Fandral Staghelm, allowing you to use your spells more effectively depending on which minion is summoned.
While this deck is very similar to other Jade Druid decks, its few changes bring a whole other win condition. You are able to ramp and gain mana crystals like normal Jade Druid decks but with the added benefit of creating a strong board for yourself. In the late game, you still have the Ultimate Infestation and the ever-strong jade's to win in a long game. Whether it be 1/5 scarabs, Violet Teacher and her Violet Apprentice's, or jade's this deck is all about controlling the board.