Two of Hearthstone's most maligned cards could make an impact on the competitive scene this weekend.
With the decklists now revealed ahead of the event getting underway tomorrow, we now know exactly how creative some players have decided to be.Booty Bay Bodyguard and Nozdormu are two of the unique tech cards that players are running in the Hearthstone Championship Tour Summer Playoffs.
"Bearnugget" is the player who takes the prize for the most unorthodox choice. The player is bringing Booty Bay in his Jade Druid, as part of an otherwise totally standard list.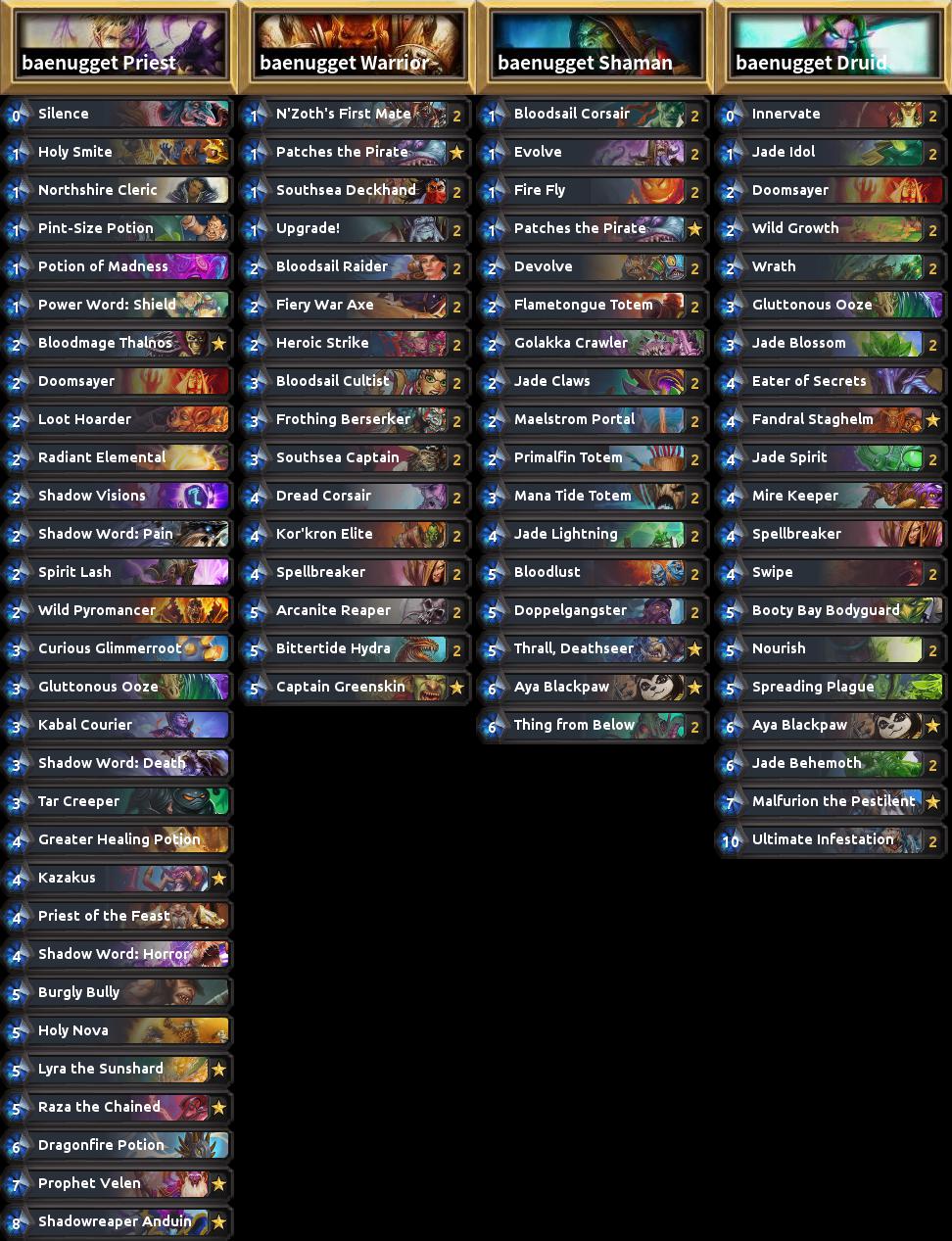 In fact, the Booty Bay Bodyguard is the only really out there choice in any of his decks. What could possibly be the strategy? Is there some kind of hidden tech benefit that most players aren't aware of? The man himself gave the answer on Twitter:
Of course it is. Or is that just what he wants you to think?
Meanwhile, "Ananta" has taken Big Priest to a whole new level. He's bringing Deathwing, Dragonlord and Nozdormu is his Dragon-infested control list.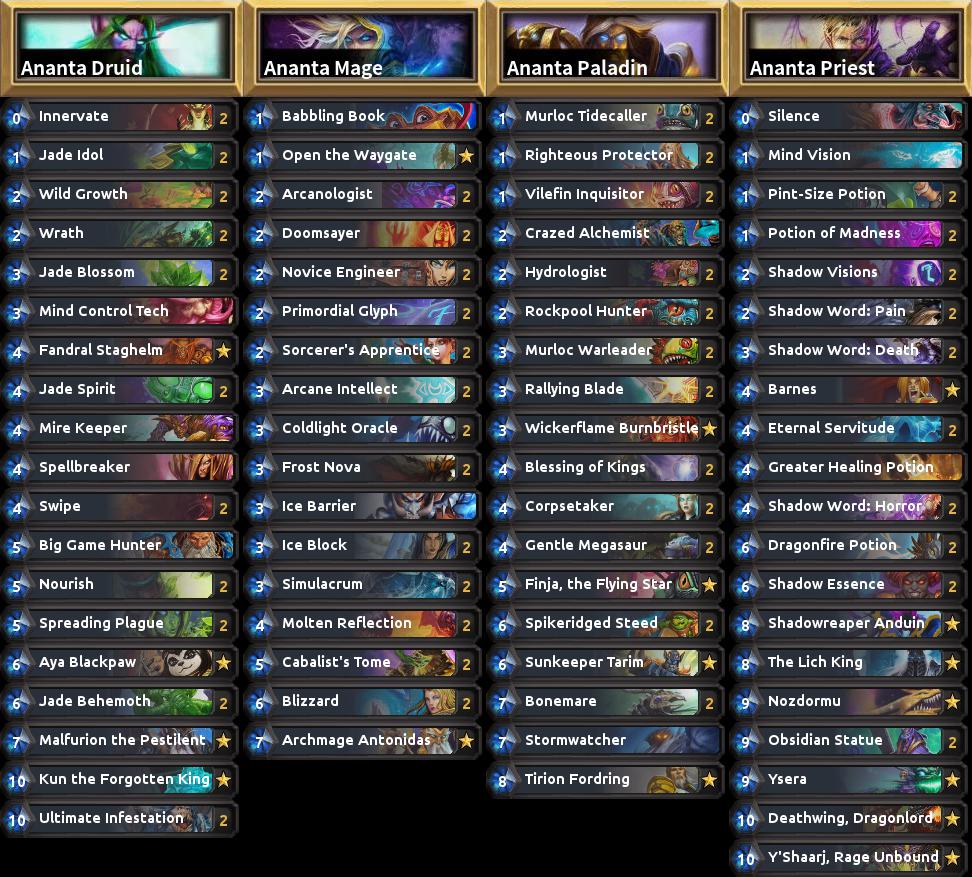 He's not the only one with some crazy Big Priest tech either. "Willscarlet" has slipped Mukla Tyrant of the Veil into his. That's not entirely crazy. The bananas work really well with Lyra the Sunshard, so it helps create some more crazy midgame Miracle turns.
The top four players from the field will advance to the Summer Global Championship. But if any of these three can pull off something special with their tech choices, they will go down in infamy.