Valve has announced that it is adding support for the Nintendo Switch Pro Controller on Steam in the latest client beta update.
"We think it is a great device with a feature set that pairs nicely with your Steam catalogue," Ian, a Valve employee, said in the post. "The d-pad is ideal for fighting games and platformers and the gyro enhances aim in your action/FPS titles."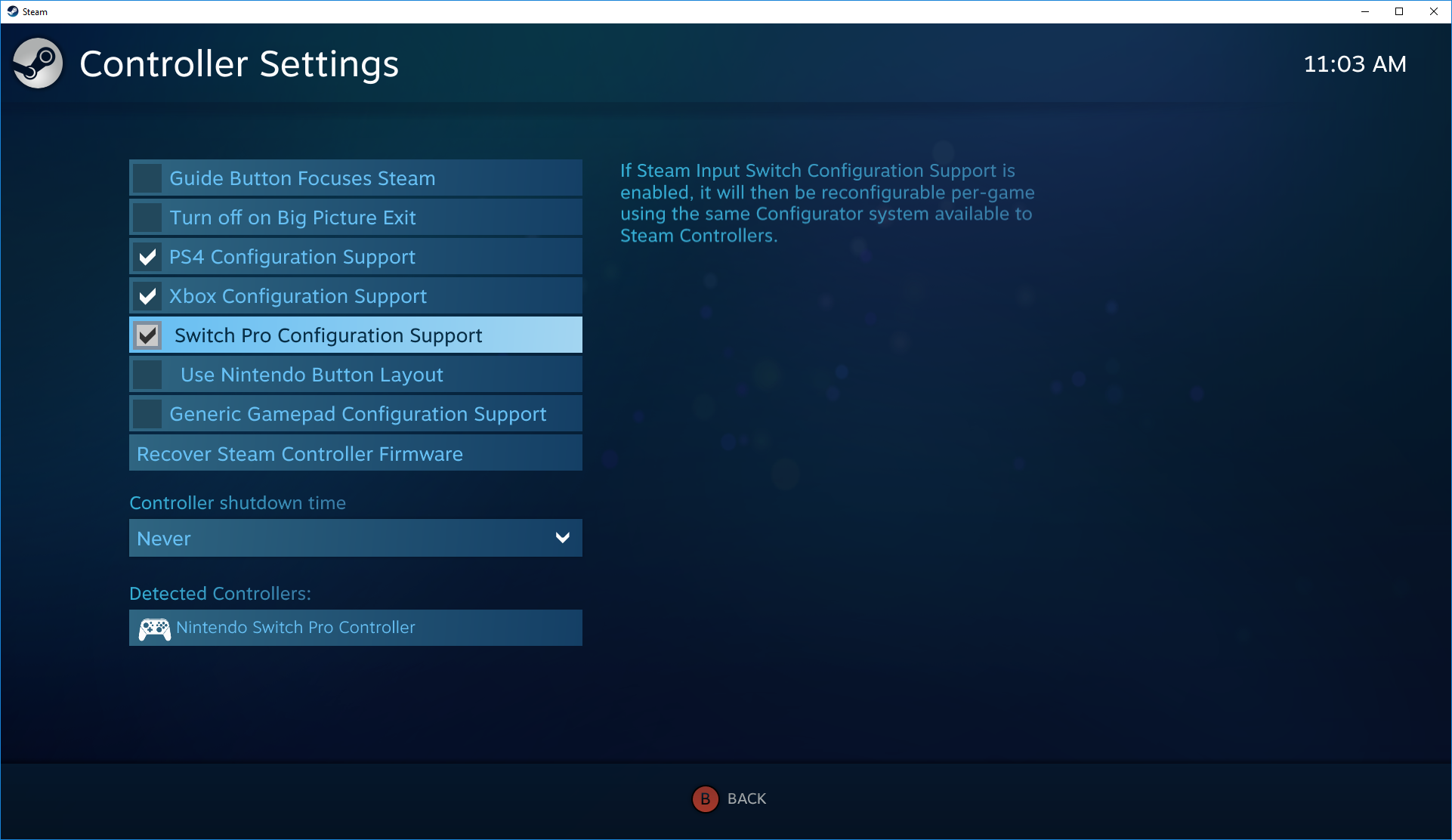 Anyone with a Pro Controller can test out the device by opting into the Steam Client beta and choosing the "Nintendo Switch Configuration Support" option in the Controller Settings menu after connecting the controller to the PC using its USB cable. Players can also enable support for the PS4 and Xbox One controllers in the menu for multiplayer gaming.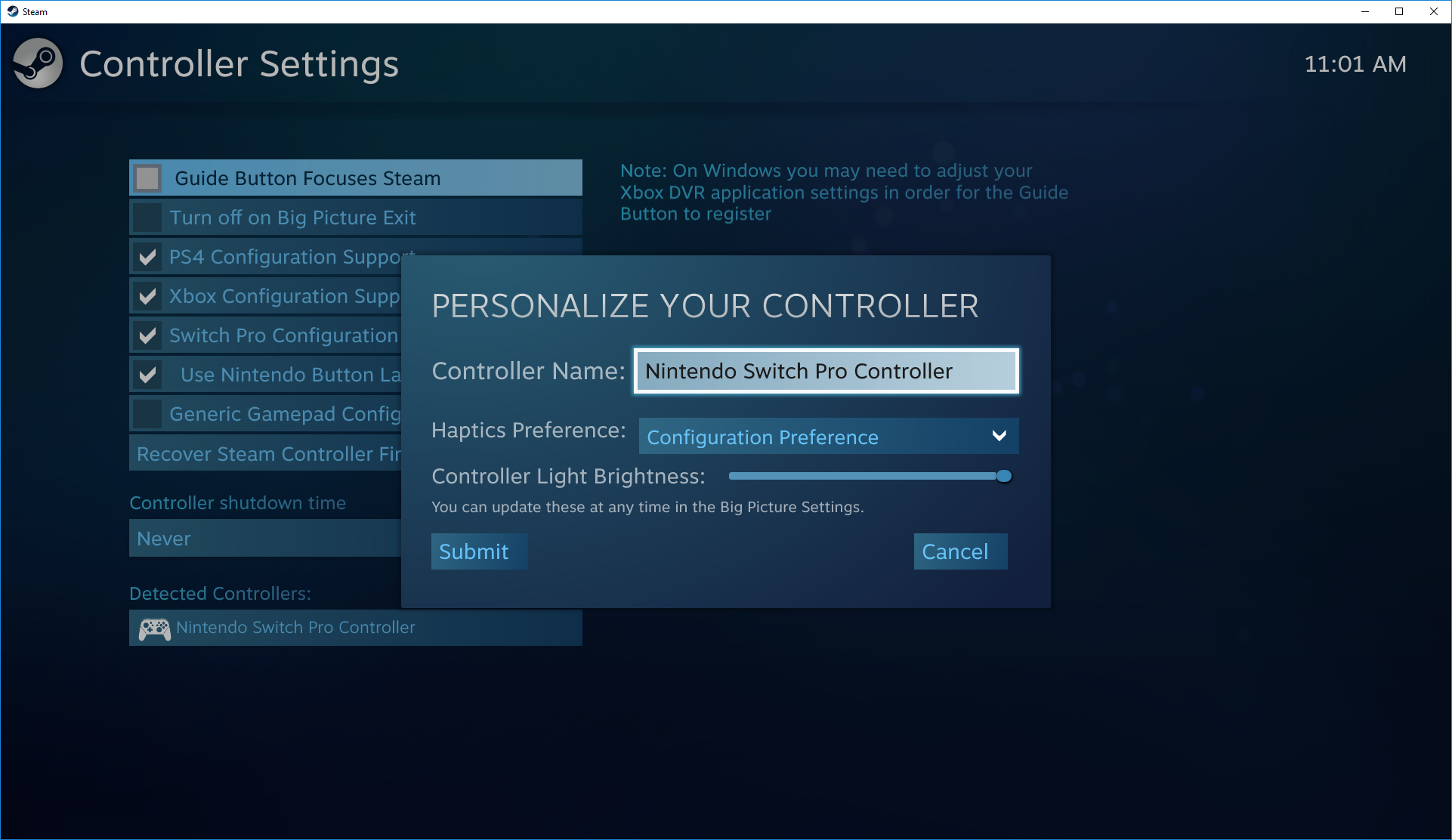 After selecting the "Nintendo Switch Configuration Support" option, players will need to register the controller to an account in order for it to work. They will then be able to configure the controller layout and map button layouts to their liking.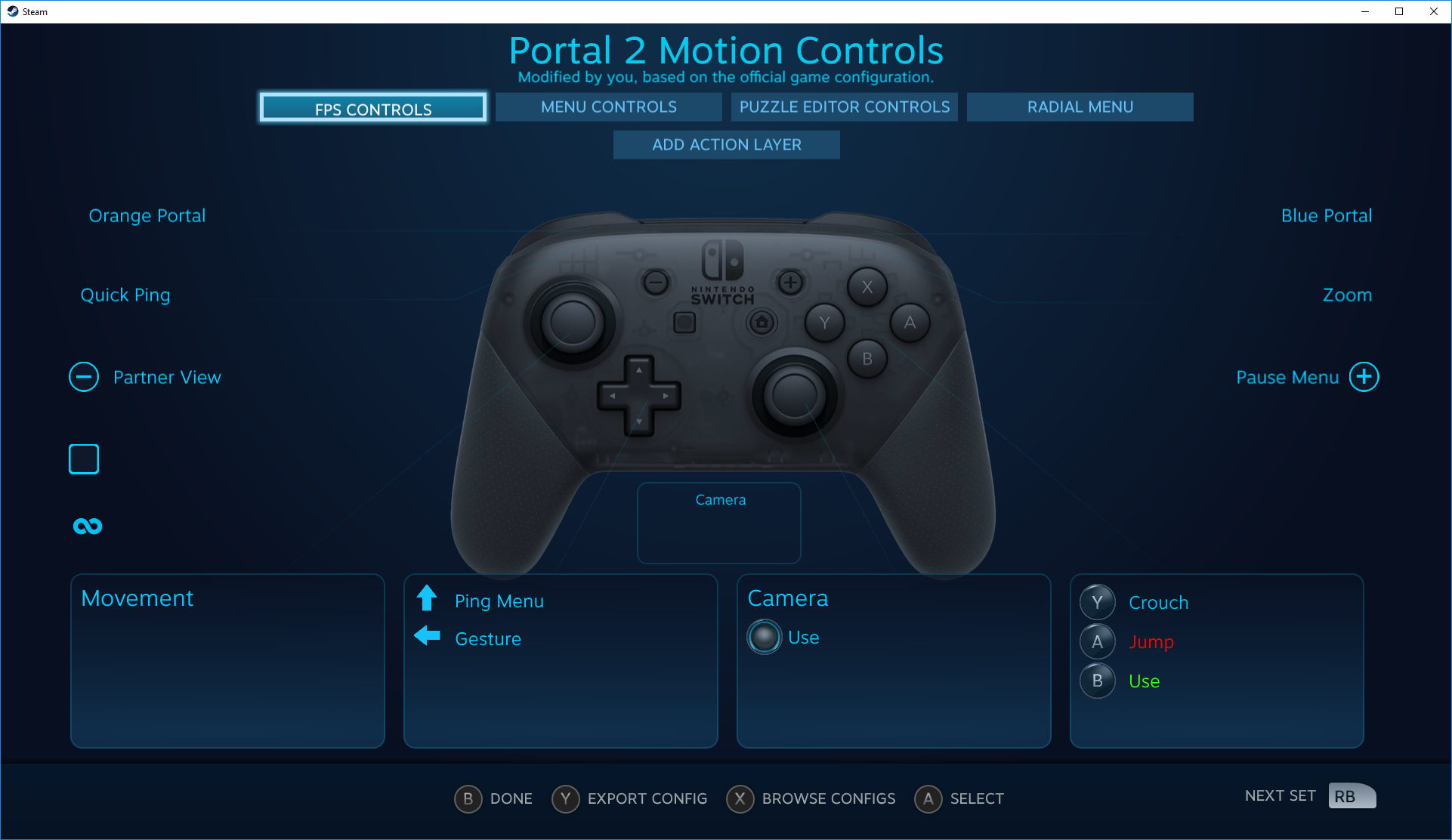 Players can even turn on the controller's motion controls to use the in-built gyro functionality with games like Portal 2. Not every game works with motion controls, however, so be sure to test every game out to see which one works.
The Pro Controller functionality is still in beta at this time, so a few bugs might occur in certain games. If you do have any issues, Valve is asking you to contact it immediately so that it can fix the bugs before bringing the controller's functionality into the official Valve client.