Custom controller maker Scuf Gaming is at it again with another brand-new device designed for competitive console gamers: the SCUF Vantage.
The company unveiled the SCUF Vantage earlier today as an officially-licensed controller for PlayStation 4.
Although it's designed for PS4, the Vantage actually looks pretty similar to a traditional Xbox controller—aside from all of the additional bells and whistles that fans have come to expect from Scuf products.
One of the most essential features on all Scuf controllers are the paddles on the back of the product. These paddles are mapped to the buttons on the front of the controller (X, O, Square, and Triangle on PS4). This allows players to access the buttons for in-game functions, such as jumping, crouching, knifing, and reloading, all while keeping their thumbs on the joysticks used to move and aim.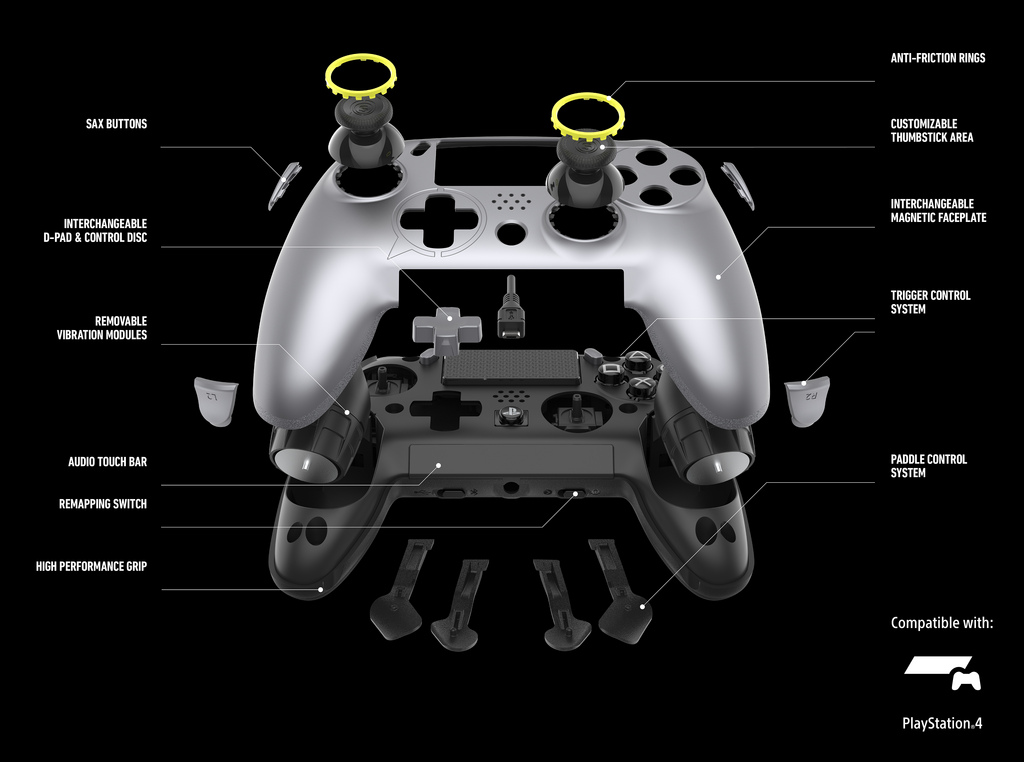 Traditionally, a Scuf only has two paddles on the back of it—but the Vantage has four, similar to the older Scuf Animal controller. In addition, the Vantage introduces new Sax buttons that allow for more customization. One will be located on each side of the controller near the triggers, giving players another clickable option when they need to quickly react in-game.
The Vantage also offers an audio touch bar. If you have your controller in wired mode with a headset plugged in, you can swipe the bar to adjust volume or tap it to mute yourself.
There are obviously a ton of customization options to choose from if you're interested in purchasing Scuf's newest product. The Vantage is available now for preorder starting at $169.95, and it's slated to begin shipping in the U.S. and Canada from August 2018.