You want immersion? That's what Samsung is offering with its new, massive 49-inch CHG90 QLED gaming monitor.
And if that sounds ridiculously huge to you, you're not alone. The thing is massive, making the bulkiest of keyboards look minuscule. The ultrawide curved monitor is essentially two 24-inch screens combined, though the CHG90 is configurable to display up to six windows at once. But because Windows 10 is limited in that respect, Samsung includes software made specifically for application management.
Samsung's executive vice president Seog-gi Kim believes the massive QLED monitor is "the gateway to the future of gaming for casual, enthusiastic, and competitive gamers alike," according to the monitor's press release. But for that to be true, the price is going to have to come down a lot. The CHG90 monitor will cost $1,500 when it's available in July.
The screen is big, but will also be able to handle games at the highest quality, according to Samsung. The 32:9 aspect ratio and 3840×1080 double full HD expands the field of view for players. That makes it ideal for shooting, racing, action, and flight simulation games, Samsung says.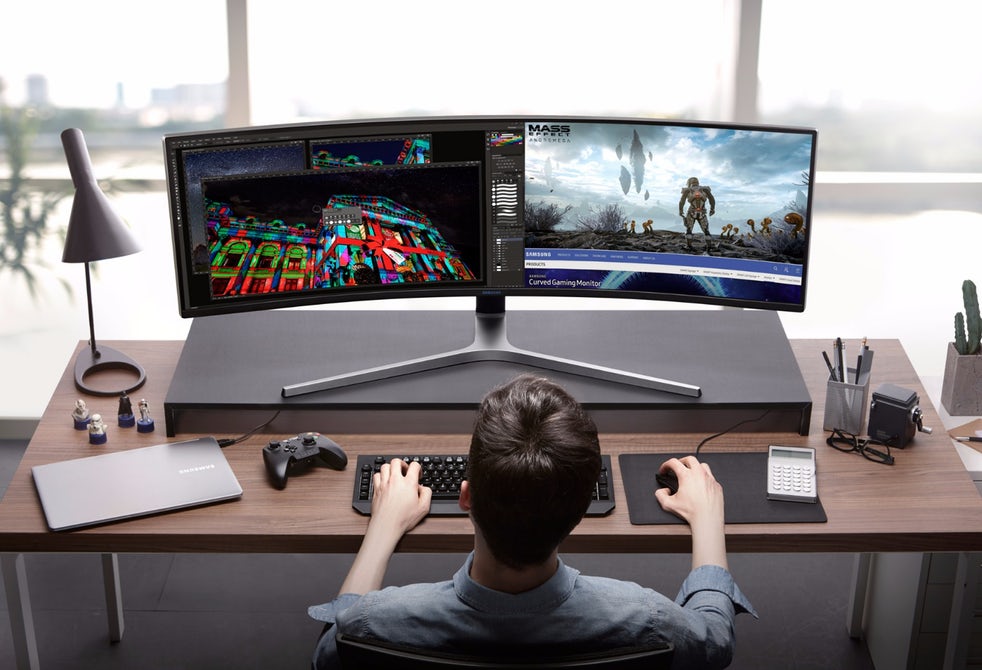 Two smaller monitors are available in 27- and 31.5-inch variations. The 27-inch variety will cost $600, while the 31.5-inch monitor will cost $700. Having enough cash to spare is one thing—but you'll probably need a bigger desk, too.