Razer's sleek BlackWidow Chroma keyboard is getting a refresh.
And the update isn't only to make it prettier than ever before: It's comfier, with a new keyswitch option, too. An added magnetic wrist rest comes with the Razer BlackWidow Chroma V2 keyboard to promote wrist health during long gaming sessions. It snaps on and off, so you don't have to use it if you don't want to.
The real upgrade is Razer's new keyswitch offering—the Razer Yellow switch. These switches are designed to be quick and silent, so perfect for those who find traditional mechanical switches too loud and clicky. All of Razer's switches—Green, Orange, and Yellow—are available in the BlackWidow Chroma V2, however. If you're really into keyboard tapping sounds, then you'll want to go with Green. Orange is definitely quieter than Green, finding itself the middle ground between Green and Yellow.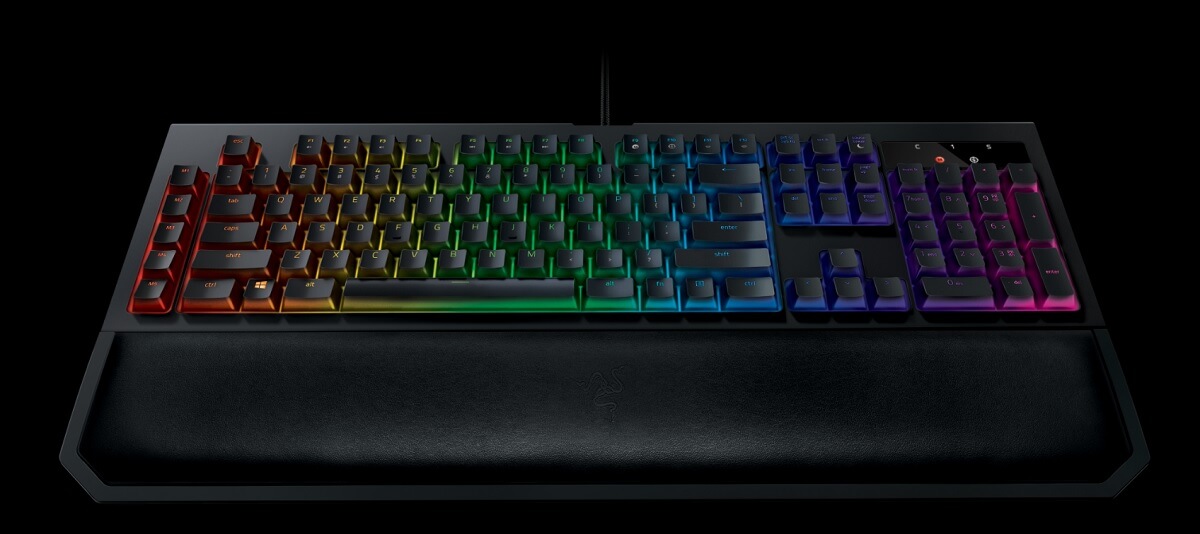 All switches are rated for 80 million keystrokes, which Razer said allows their keyboards to last years longer than others.
"We've made improvements across the board and are still the only company designing keyboard switches made specifically for gaming," Razer CEO Min-Liang Tan said in a statement. "The Razer BlackWidow Chroma V2 builds on the legacy we started in 2010 with the original BlackWidow by offering legendary durability and comfort. This is the best mechanical keyboard we've ever produced."
As with its other keyboards, Razer requires its users to enable the Razer Synapse software to take full advantage of the keyboard's lighting effects. There are a bunch of different lighting options preset in Synapse, but Razer allows plenty of customization, too, with 16.8 million colors to choose from. A couple games, like Overwatch and Call of Duty: Black Ops III, have built-in lighting options that sync up with your keyboard, which is an extra special touch.
Razer's BlackWidow Chroma V2 is available now, priced at $169.99—the same price as the earlier iteration.