Razer has revealed a new wireless keyboard and mouse designed specifically for players on Xbox One. Called the Razer Turret, the keyboard and mouse set is built for the couch, adding a pull-out mousepad in the keyboard's frame.

The keyboard and mouse set will cost $250, which is a pretty steep price—Xbox One S prices are lower at this point. "We're extremely proud to team up with Microsoft to bring you this exclusive collaboration," said Razer CEO Min-Liang Tan. "With the Razer Turret for Xbox One, it is now possible to bring the full experience of a keyboard and mouse, with lighting and game integration, to Xbox One."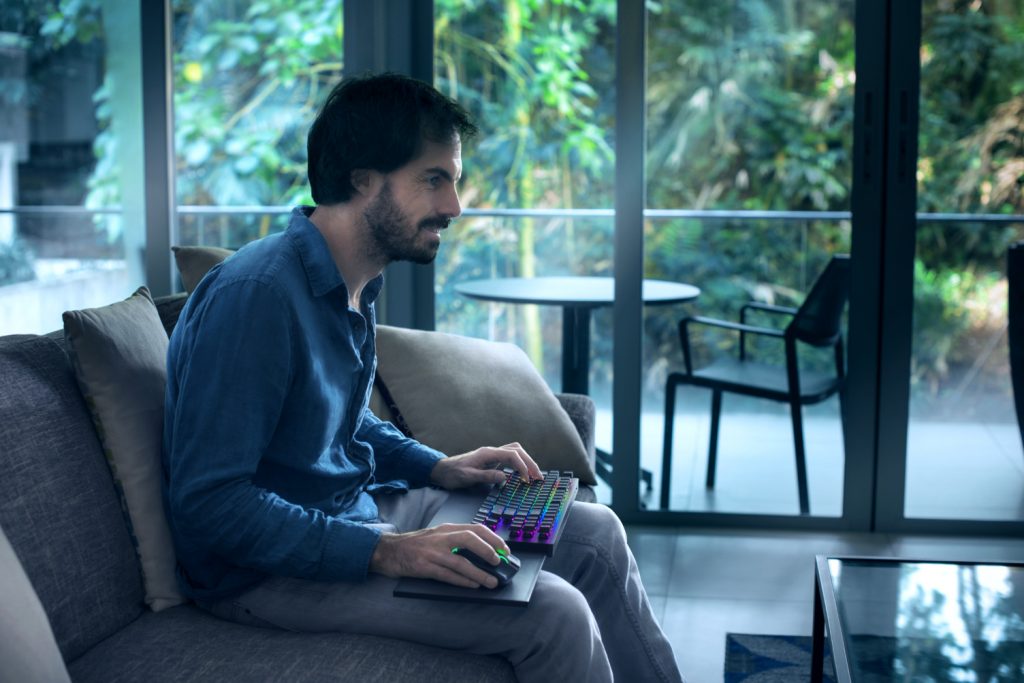 Microsoft announced in late September that it would start supporting keyboard and mouse setups for Xbox One. Mouse and keyboard support is available on a "title-by-title basis," Microsoft said at the time. The company also teased the Razer collaboration in the September announcement. Keyboard and mouse support is now available for seven games, including Fortnite. Seven more games are coming soon.

Razer says its keyboard and mouse set have a 2.4 GHz wireless connection through a single dongle. The battery should last 40 hours on one charge. Razer Chroma is a major feature of the set, too, using Razer's signature lighting options and effects. Games like X-Morph Defense and Vermintide 2 will have support for Razer's dynamic, game-specific lighting.

Razer Turret uses mechanical switches, with an Xbox One specific game key to pull up the Xbox One dashboard.

The mouse is similar to the Razer Mamba wireless and has a 5G advanced optical sensor. It fits on the mousepad surface that's tucked away in the keyboard's frame, which can be extended for lap use. A wrist rest, too, extends from the keyboard's base. Players who swap between console and PC can also use the keyboard and mouse with their computers.

Razer expects the Razer Turret to begin shipping by late March.