Cryptocurrencies have not had a very good year. Since peaking at the end of 2017, prices for most cryptocurrencies, including Bitcoin and Ethereum, have plummeted with no signs of stopping. But that hasn't stopped businesses from trying to expand into the crypto market. Today, gaming peripherals manufacturer Razer Inc. announced a bold new crypto strategy: It wants to use your PC to mine cryptocurrencies.
Razer is stepping into the arena with two new products, Razer Silver and SoftMiner. Razer Silver was first launched in 2017, but is being converted into a rewards program specific to the company's crypto business. SoftMiner is exactly what it sounds like: A program that runs on user's PCs that uses the system's graphics processing unit (GPU) to mine cryptocurrencies.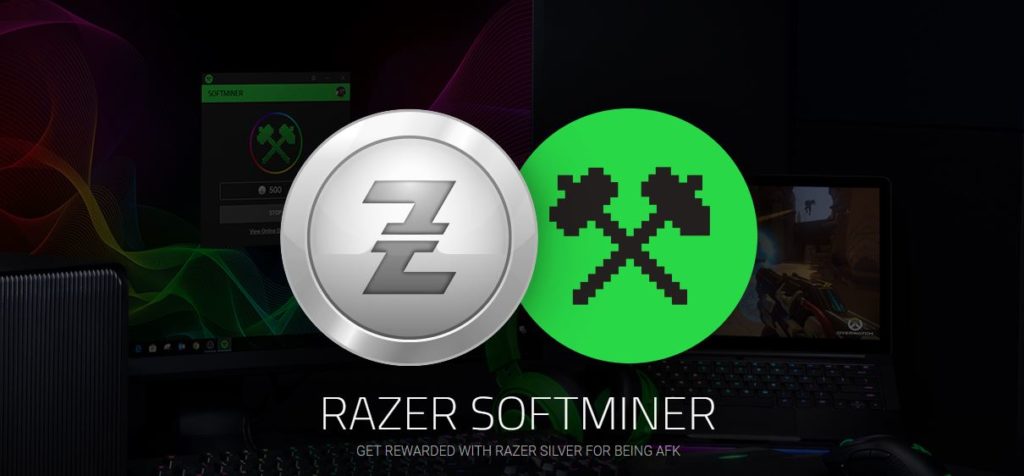 Razer partnered with Florida-based Gamma Innovations to produce the application, which is designed to mine cryptos when the user's PC is idle. For their efforts, users are rewarded with an amount of Razer Silver that depends on the amount of time SoftMiner was running and the processing power of their PCs. Gamma pioneered the strategy using its own application and rewarding users with the in-game currency. By partnering with Razer, Gamma gains access to Razer's immense user database, which includes details on each user's PC attributes.
In the company's press release, Razer co-founder and CEO Min-Liang Tan said, "Razer's software and services are integral parts of our gamer-centric ecosystem and complete our gaming lifestyle promise to our fans. Today's extensive updates send a signal to the 50 million-strong base of registered users on our software platform that we are committed to enhancing their experience within the Razer suite of products, from the humble mouse and keyboard to next-generation cutting-edge apps."
And it's not just about cryptos. In an email with VentureBeat, Gamma CEO Gabriel Schillinger said that "the future of distributed computing will come from other use cases like computer-generated imagery (CGI) rendering and AI/machine learning processing. These use cases provide a stable higher return than mining." 
Crypto enthusiasts have been trying to create synergies with the gaming world for a long time. Gamers typically have high-end systems with significant visual processing power, which is also ideal for the complex mathematical procedures that crypto mining entails. But there are reasons for gamers to be wary. Earlier this year, malicious crypto mining code was discovered on computers running League of Legends in the Philippines.
Razer claims that its SoftMiner will not impact system performance in any way, at least when other programs are running. But the company does state that, when the program believes the system is idle, it uses a "substantial amount of GPU power."
Another concern is over privacy. SoftMiner is a pretty invasive tool—it can basically take over a computer. Razer claims that SoftMiner has access only to the GPU and does not have the ability to access files saved on the computer. But any application with such extensive access rights needs to be managed so that it does not inadvertently create a backdoor into a user's system.
SoftMiner is available globally and works on PCs running Windows 7, 8, or 10. Both cryptocurrencies and distributed computing are extremely new technologies in their infancy. Razer and Gamma still face tremendous challenges in persuading users to believe in their technology and finding the right use case for the computing power they generate.