Razer is expanding into the console headset market with its new Xbox One and PlayStation 4 compatible devices.
The Razer Thresher Ultimate has two models, one for Xbox One and one for PlayStation 4, though they're both compatible with PC. Razer says its new headset has the highest audio bandwidth possible on console, with "the highest highs and the lowest lows."
Wireless Dolby 7.1 surround sound is available through two roomy 50mm drivers cushioned by leatherette-wrapped memory foam. Cooling gel-infused ear cups are also available, according to Razer. The headset is designed to work up to 40 feet away from its station, which Razer says makes it the most reliable wireless console headset to date.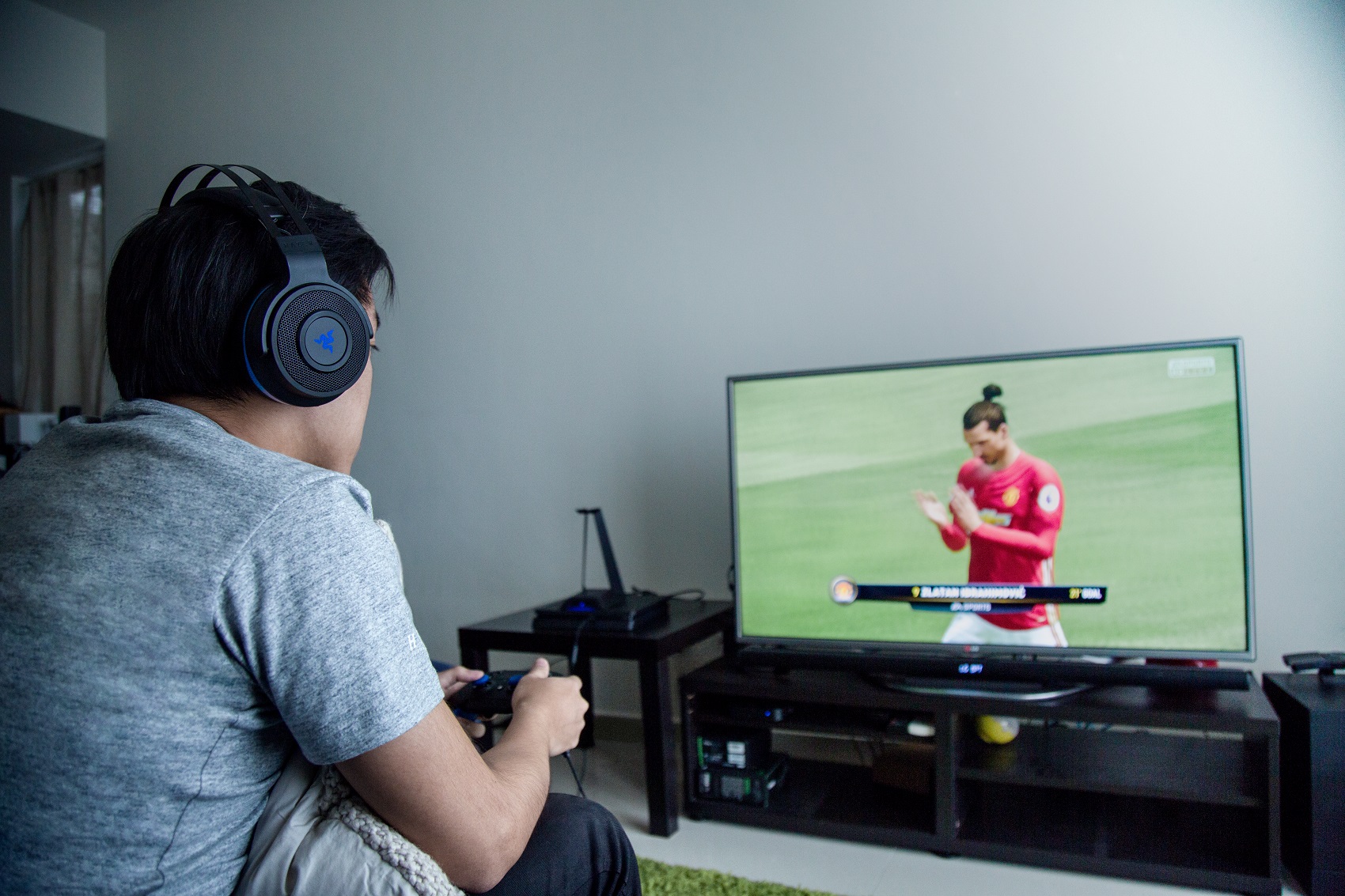 The Thresher Ultimate also has a unidirectional mic boom to ensure quality communication with other players, as well as on-headset controls.
"We are taking our expertise in designing the very best PC gaming hardware in the console arena," Razer CEO Min-Liang Tan said in a statement. "These are the most reliable and best-sounding wireless console headsets ever made."
Razer sounds pretty confident—and there's no real reason why it shouldn't be. Razer has created quality headsets for PC pretty consistently, including the Razer Kraken Pro V2.
The wireless console headset is a bit pricier, coming in at $250. Razer Thresher headsets are expected to ship in June.