Razer's BlackWidow Chroma V2 keyboard now comes in a compact, transportable option—the Tournament Edition.
The new keyboard features Razer's "Instant Trigger Technology," which the company says enables exceptional response times. Delay between key actuation is cancelled when a key is pushed, offering super-fast response times from the keyboard. The BlackWidow TE Chroma V2 is offered in each of Razer's key switches—green, orange, or yellow.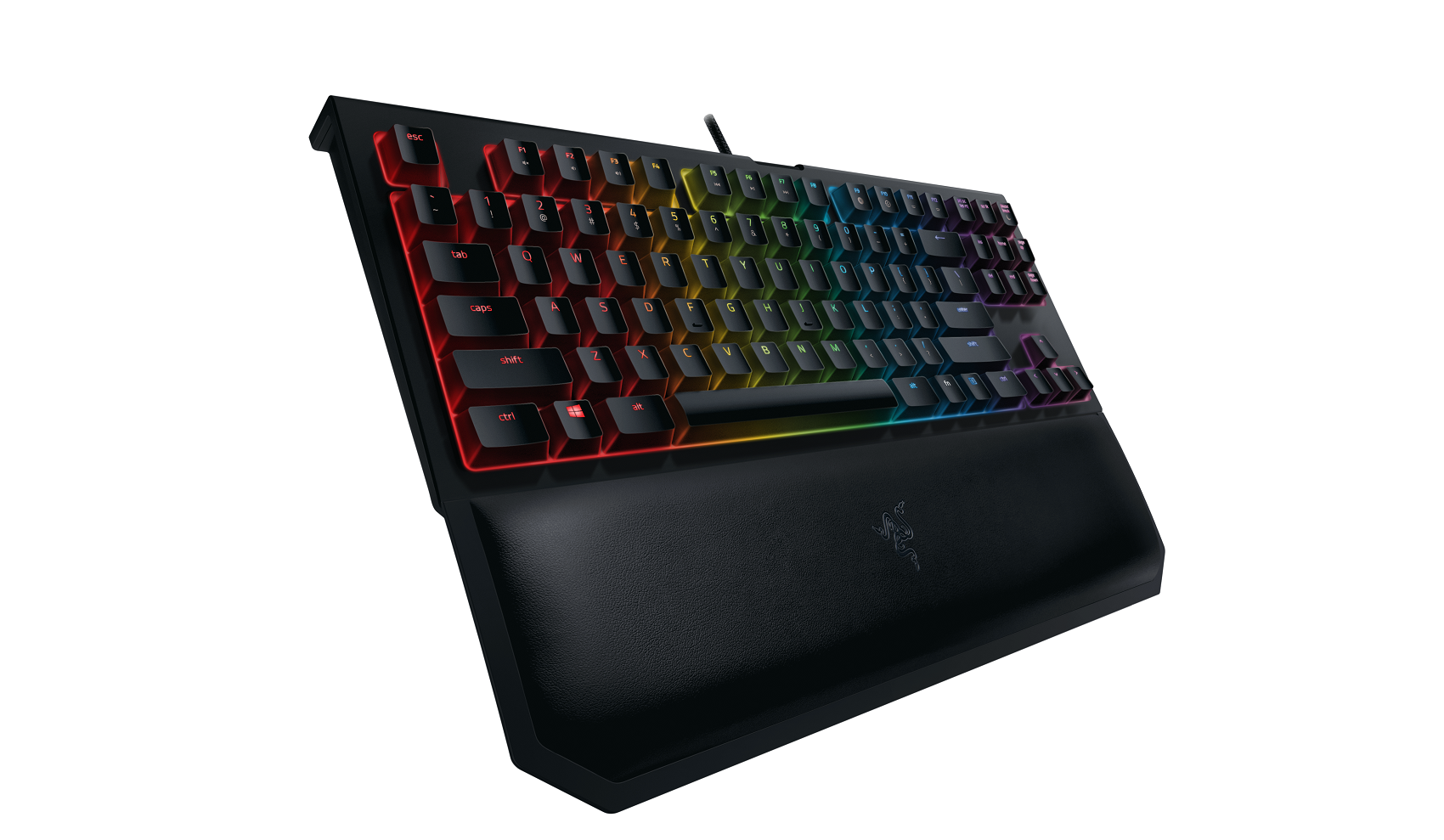 Yellow switches are the newest edition to Razer's switch lineup. These key switches have no "click" sound, making them nearly silent—especially compared to Razer's green switches, which are very loud.
The form factor form the original BlackWidow Chroma V2 is a bit different. Extraneous keys have been removed for a compact, sleek design. Razer even has a new wrist rest designed specifically for the new form.
Related: Razer's updated Blackwidow keyboard is just as beautiful as you'd expect
"Gamers rely on their gear to react and respond as fast as they do do matter the situation, from landing a headshot to combining ultimate abilities as a team," Razer CEO Min-Liang Tan said in a statement. "Timing is critical. the BlackWidow TE Chroma V2's Instant Trigger Technology works hand-in-hand with our yellow switches, setting the bar for the industry's fastest response rating on a keyboard with the ultimate combination of hardware and software."
Lighting effects are the same as with the original keyboard. Chroma technology offers customizable lighting, as each key is individually backlit. More than 16 million colors are available to choose from.
Razer's BlackWidow TE Chroma V2 costs $140 on the Razer store. It's available today.