Sony is releasing a miniature and simplistic wired controller aimed at children who game later this year.
The Mini Wired Gamepad is made by Hori and designed "with younger gamers in mind," as it's 40 percent smaller than the DualShock 4 and offers a more simple form factor with a flat design. It retails for $29.99 and will launch in U.S. and Canada "this holiday."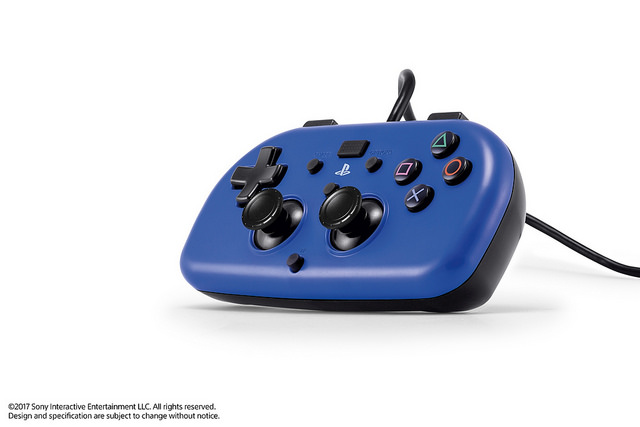 The mini gamepad features the normal buttons you'd expect from a PlayStation controller, including the iconic face buttons, the shoulder buttons, two analog sticks, a d-pad, and more.
The wired controller includes a 10-foot cable, "making for an easy plug-and-play experience." It lacks certain features of the DualShock 4, like the tough pad, light bar, stereo headset jack, speaker, vibration, or motion sensing. But it's these lack of features that Sony says allows it to be sold at such a cheap price.
This new pad will undoubtedly fit better in the smallest of hands, but making it wired is something of a head-scratching decision, as wireless technology is so widespread nowadays.