After Nvidia and AMD set the stage for CES 2022, other companies have also gotten off to a strong start, including Lenovo Legion. Among the laptops and monitors, the brand also made time for smaller releases like its new and improved M600s and M300s gaming mice.
Both the M600s and M300s feature a solid list of bells and whistles and come at a relatively affordable price. The M600s is a wireless symmetrical mouse that supports right-handed users. On the wired end, the M300s is a slightly smaller lightweight option that also caters to the right-handed crowd.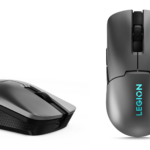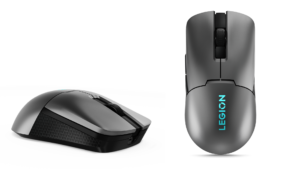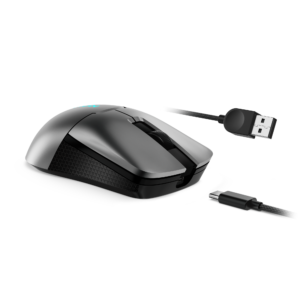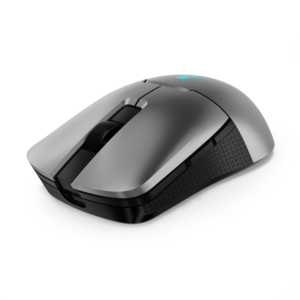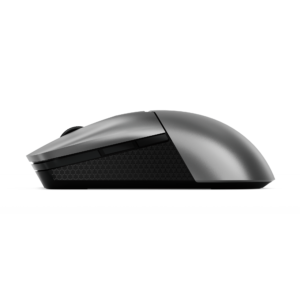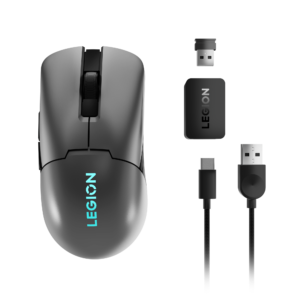 There's a decent amount of performance under the hood of the M600s. The wireless 71-gram mouse is packing a Pixart 3370 sensor capable of up to 19,000 DPI and a speed of 400 IPS with a standard 1,000Hz polling rate. The sensor relays information via Bluetooth or a 2.4GHz connection. In terms of battery, the M600s will net users about 70 hours. After that, it will need to charge up through its USB-C port.
Moving on from the M600s internals, players will find all the usual gaming mouse suspects. The Legion logo is doused in RGB light against its metallic shell. On the bottom are the typical 100 percent PTFE mouse feet to promote better glide. To help with comfort, there are textured sidewalls on both sides of the mouse.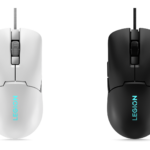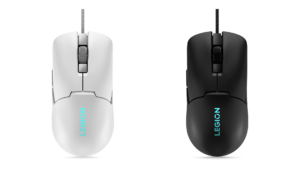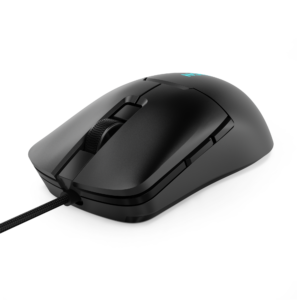 Looking at the wired M300s, there are a few key differences in its design. For starters, it uses a paracord cable, is lighter, and uses slightly different internals. The M300s comes in at just 61 grams and uses a Pixart 3327 sensor. Pixart's 3327 pushes a modest 8,000 DPI with a 220 IPS speed polling at 1,000Hz. Like the M600s, it offers a standard button layout and PTFE feet but omits the textured side grips. The M300s is also available in dove gray and black.
Where both of these mice shine are their prices. While they don't fully align with the performance of other gaming mice within their reach, the M600s undercuts the Razer Viper Ultimate's $129.99 asking price with its $85 price tag. Likewise, the $30 M300s comes in $20 under the Glorious Model O-.
Lenovo Legion's M300s and M600s will launch in May 2022.