What's more important, comfort or sound? Gamers are likely split straight down the middle. Great sound benefits players of shooter games, where it's essential to be able to hear your enemies approach. Players unable to hear enemies approaching in Counter-Strike: Global Offensive or ultimate cues in a game like Overwatch are at a serious disadvantage. Those same players, however, have to wear their headsets for hours on end as practices drag through the night. If a players are uncomfortable, they're not going to play well.
With some headsets, you'll be able to get both comfort and sound. For me, HyperX Cloud Revolver is not that headset. The reason? It's just not designed well to fit people with smaller heads, like me. That's not an issue on larger noggins—and I know, because I asked some bigger-headed friends.
So that means some users will have to choose whether comfort or sound matters more in a $120 headset.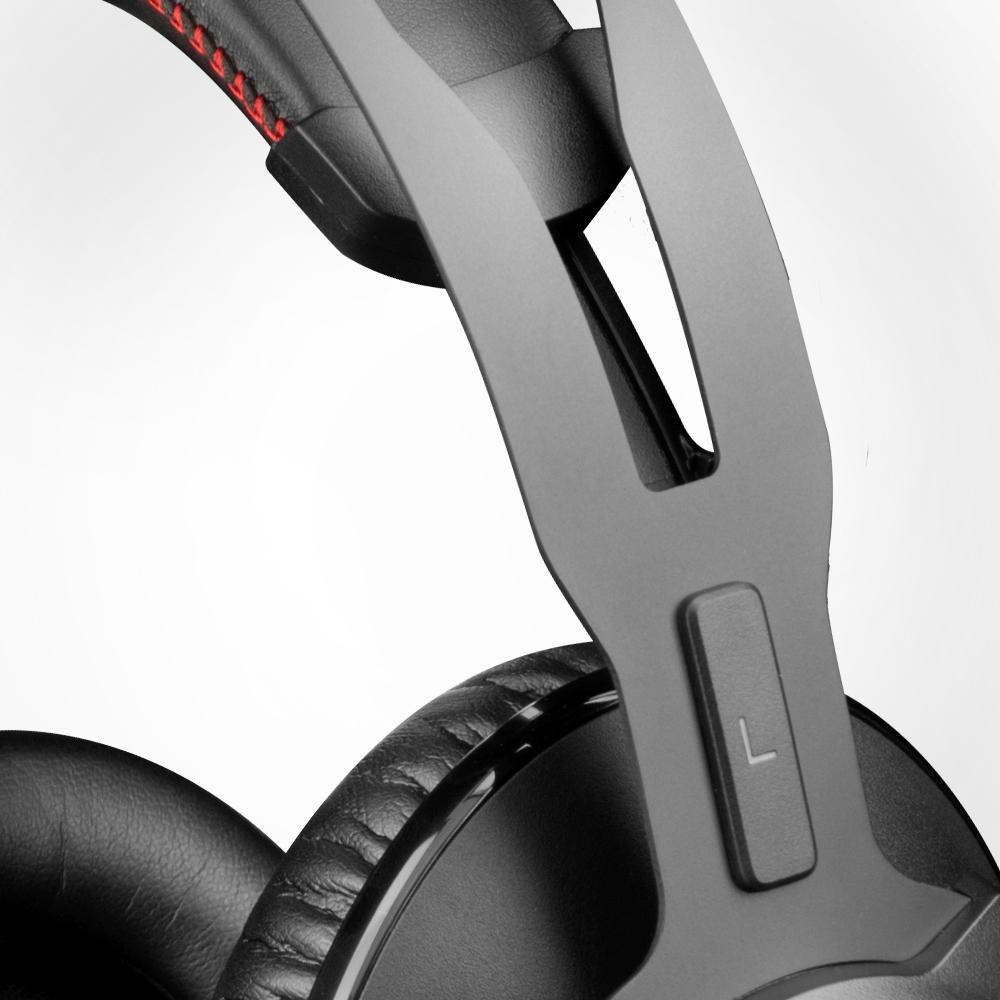 Though the Cloud Revolver has a closed earcup design, it still has a wide soundstage, which results in dynamic sound, giving players precision in determining enemy location. The Cloud Revolver's 50mm audio drivers help with that, too. Sound is crisp and clean, with near perfect highs and lows. Robust sound with rich tones are the norm with the Cloud Revolver—and for a pretty good price.
The Cloud Revolver also comes with a 3 foot long 3.5mm cable that combines audio and microphone for use with a mobile device, controller, or PC. The included 6.5 foot extension cable splits the audio and mic and adds a controller for volume and microphone muting.
With a sturdy headset with a metal framework connecting the two plush earcups, the Cloud Revolver is slightly heavy. None of this is actually resting on the head; Instead, the leather strap is supposed to float the metal framework. But for a small head that doesn't fill out the leather strap, the weight of the headset sets the earcups far too low on the head.
Its size leads to increased movement on those with smaller heads; it just doesn't feel like this headset is going to stay on. Any extraneous movement could knock it loose. That's a problem, especially since hitting the steel frame accidentally creates an incredibly loud, jarring ping when wearing it—and that's a problem for all users.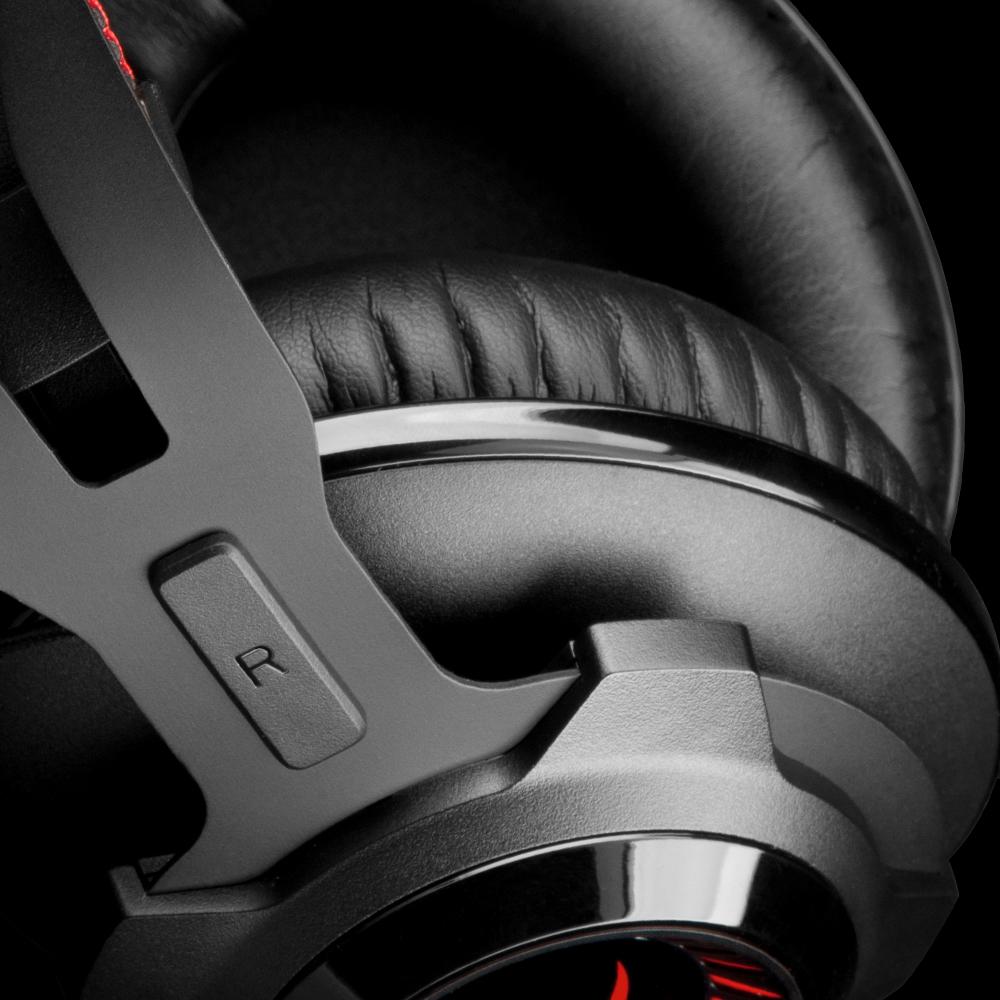 Previous iterations of this headset had an adjustable band akin to the Razer Kraken Pro, with notches holding the band at a certain size. The HyperX Cloud Revolver uses tension and gravity to adjust the headset size, though its weight pulls too much on smaller sized heads. That said, the Cloud Revolver's massive earcups do fully enclose both ears wherever the headset is rested, which does give it a bit more stability—though it's not particularly comfortable for ears to hold a headset in place.
The Cloud Revolver's detachable microphone has great sound quality, but as with comfort, it's affected by the way the headset fits. Because of how low the headset sits on small heads, the microphone often feels out of place. On paper, this isn't a problem—HyperX says its noise-cancelling boom microphone is flexible for "custom mic positioning," but the plastic housing it sits in just isn't actually that flexible. The microphone is bendy, but the plastic casing wants to conform back to its original positioning. The detachable microphone doesn't flip up or slide in when not in use and it's got to be detached to get it out of the way.
Again, Cloud Revolver fits comfortably for those with larger heads, meaning the stability and microphone issues, likewise, are not problems. Though if you're picky with microphone placement, you may find the Cloud Revolver annoying.
It's always important to try on a headset before buying, and for this is one it's actually necessary. Because if it's too big for a head, the Cloud Revolver is almost unwearable. But if it fits correctly, it's a great headset.

Pros: HyperX's Cloud Revolver headset sounds great. The 50mm audio drivers widen the headset's soundstage and help create a truly immersive sound experience. Folks using the Cloud Revolver will never miss an enemy's approaching footsteps or audio cue.
Cons: Users with smaller heads will hate wearing this headset. Though the sound is great, the headset's suspended band isn't sturdy enough to hold up ts weight. Earcups end up falling too low on the head, making the headset feel loose. Accidentally hitting the steel frame, which will happen a lot should it need readjusting, is jarring and loud.
Price: $120 on Amazon