The Kingston HyperX Cloud Alpha headset is one of HyperX's best headsets yet—better, even, than its pricier peripherals.
Unlike the HyperX Cloud Revolver, the Cloud Alpha doesn't compromise fit for sound quality. We found the Cloud Revolver, which sells for $120, to be too bulky. Its suspension band made the headset too heavy, and it felt like a weight on our heads. The Cloud Alpha forgoes that suspension design for a more traditional and adjustable headband frame. The band's adjustability makes the Cloud Alpha a better fit for a variety of head sizes, whereas the Cloud Revolver felt too big for some users.
Extra cushioning on the ear cups makes for an extremely comfortable wear. For a bulky gaming headset, this is as good as it gets. Cloud Alpha is sturdy, comfortable, and easy to wear.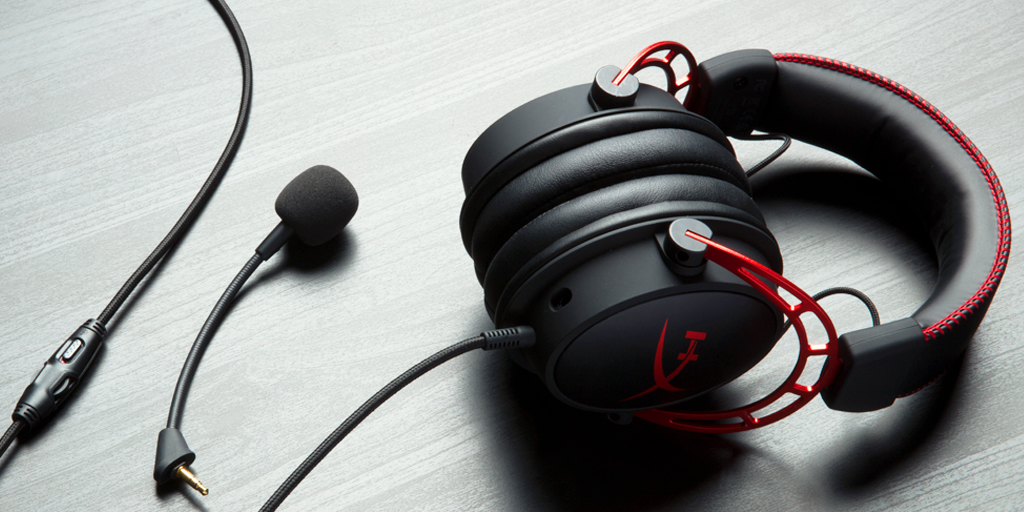 As for design, it looks like a HyperX product: The company has used a red and black color scheme, as always, and it's not too flashy or disruptive—for a gaming headset. That said, it is very clearly a gaming headset, and it's not something we'd sport on the subway. HyperX is known for its bold, and sometimes bulky, design.
It's important in gaming to be able to hear branches cracking or footsteps overhead, and Cloud Alpha delivered that. In a game like Overwatch, a good headset is an advantage. Hearing directional sounds, like a Tracer flanking or Reaper Shadow Stepping behind you, directly impacts a player's situational awareness, and that's everything.
Performance is the best feature of the Cloud Alpha headset. HyperX used its new dual chamber drivers in the Cloud Alpha, which separates low frequencies from the mids and highs. It's supposed to make for a clearer sound, according to HyperX. And we've got no complaints there: The Cloud Alpha is one of the best headsets for under $100.
Related: HyperX's new surround sound headset is designed for esports
The headset's downfall is its microphone. It's not exactly noise canceling, even though it's marketed as such. We found that the microphone picked up a lot of background noise, which is disappointing. The problem is not enough to make the headset unwearable, but it's something to consider. If you're looking for a headset for in-game communication, then sure, it's fine. But if you're looking to do high-quality recording, this isn't the microphone for you.
All cables from the Cloud Alpha are detachable, despite it being a wired headset. It's a nice little quality of life touch that makes packing the device a bit easier. Likewise, the microphone detaches for easy travel. An extension cord is also packaged with the headset. It's truly useable with any device with a 3.5mm port, so PC, PlayStation 4, and Xbox One. If you're using a controller without a 3.5mm port, however, you'll need an adapter.
Pros: HyperX's Cloud Alpha is an exceptional headset for the $100 price. We even found it better than some of HyperX's more expensive headsets. It's comfortable and sounds clear in most gaming scenarios.
Cons: We didn't find the microphone to be truly noise cancelling. While using this microphone in Overwatch, allied players consistently heard background noise.
Price: $100 on Amazon