Google Stadia is set to become extinct on Jan. 18, 2023. Despite the tech giant's best efforts, the cloud gaming system couldn't take off from the ground with momentum, causing it to crash and burn.
Stadia's failure doesn't have to be the end for anything related to it, however, as Google's looking to repurpose its controller as a parting gift. Stadia controllers will be able to function as regular Bluetooth controllers, and players are only required to complete a few easy steps to upgrade their Stadia controllers.
How do you activate Bluetooth on your Stadia controller?
Head over to Google's Stadia controller webpage, which features an update tool. Make sure to use Google Chrome or Microsoft Edge.
Ensure that your Google Stadia controller has at least 10 percent charge.
Click on the "Switch to Bluetooth mode" button on the controller website.
The Bluetooth tool will automatically download, and you'll be required to agree to Google's terms of service.
You'll then be asked to plug the Stadia controller into your computer.
Click on "Allow Chrome to Verify your Controller."
Choose the Stadia Controller on the top left panel and click on Connect.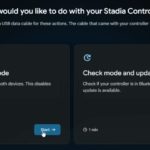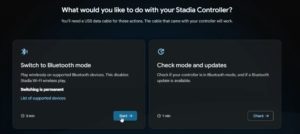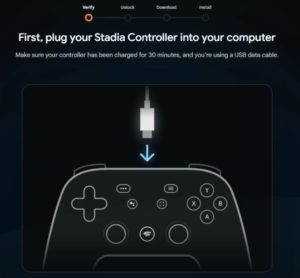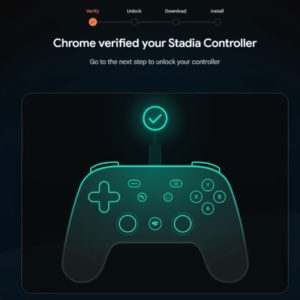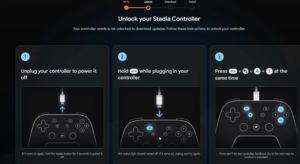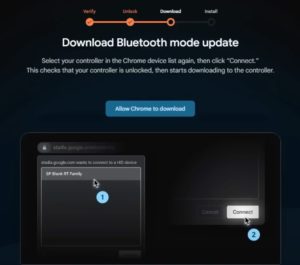 Once your Stadia controller is connected to your PC, you'll be given more instructions. The procedure will require you to unplug your controller to power it off. You'll then need to hold the Option button "…" as you plug in your controller once again.
The third step of the unlock process involved pressing the Options, Google Assistant, A, and Y buttons at the same time.
After completing the sequence above, press continue and Choose "Allow Chrome to download" to install the Bluetooth mode on your Stadia controller.
Don't unplug your controller, as the program installs the Bluetooth drivers into the Stadia controller.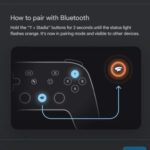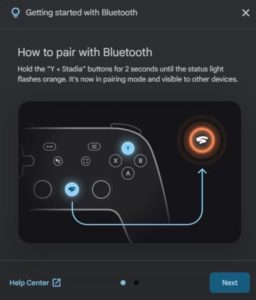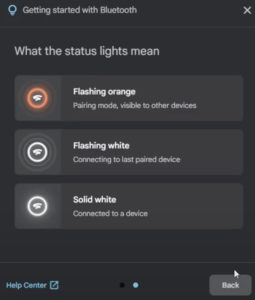 When the whole process concludes, you'll be shown instructions on how you can pair your Stadia controller with Bluetooth. Holding down the Y and Stadia buttons for two seconds will turn the status light to orange, indicating that the device is in pairing mode.