Portable gaming devices like the Nintendo 3DS or PlayStation Portable let you take games on the go, but there's a limitation on what you can play.
A Shenzhen, China–based company called GPD is creating a device that keeps the portability, but ups the gameplay potential. The GPD Win 2 is essentially a handheld laptop that matches the size of a 3DS. The company claims the Win 2 can run Grand Theft Auto, among other games, at 38 frames per second on maximum settings. Overwatch, League of Legends, Dota 2, and Skyrim are all playable on the device, too, GPD says.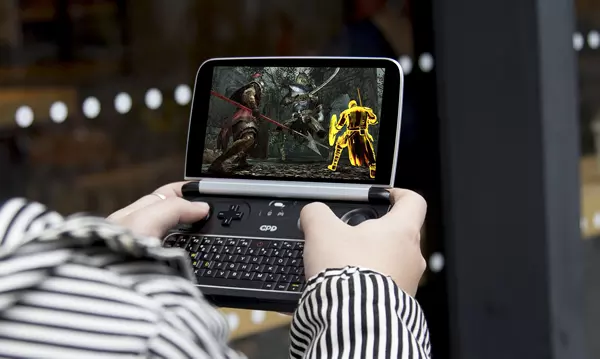 The tiny gaming laptop has built-in controls like a thumbstick and a D-pad, and uses a Core m3-7Y30 processor paired with a ninth generation Intel HD Graphics 615. The screen supports 720p and is six inches. The laptop sports a micro keyboard, too. The batteries should keep the Win 2 running for six to eight hours, according to GPD.
You can buy one for $650 on IndieGoGo. It's a steep price for a handheld gaming device—but if you really want to play Overwatch on the go, it may be worth it for you. After all, it's unlikely we'll see Overwatch on the Switch soon.