A new year, another CES. Like previous years, Razer is back to showcase some of what it has in the works and will be releasing in 2022. Here is everything that Razer announced during CES 2022.
New Razer Blade Laptops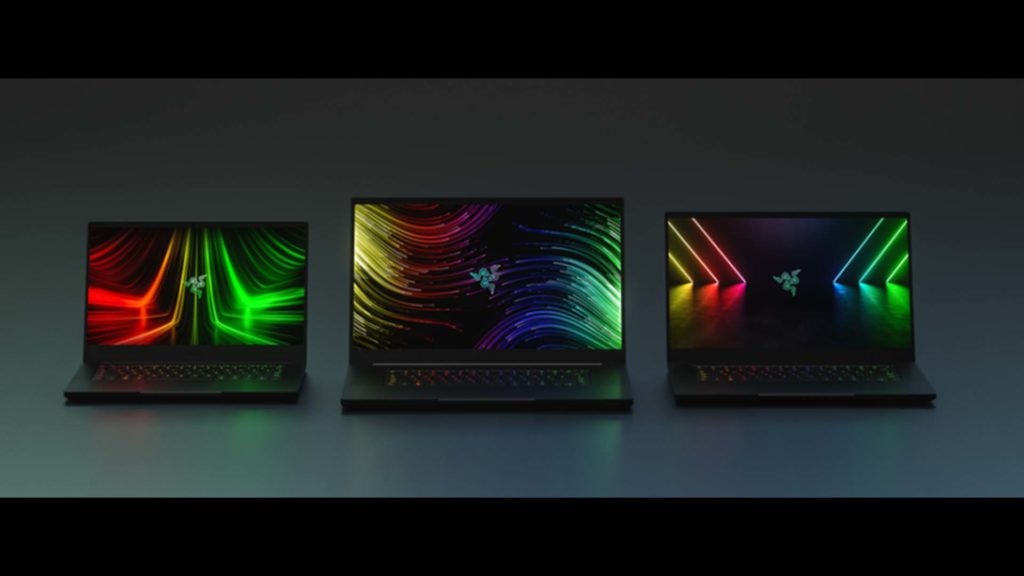 Razer introduced new models of its Razer Blade laptop line. Razer Blade 14 returns again with the newest AMD APU, a continuation of the 2021 Blade 14 that used the AMD 5900HX chipset. The next generation of laptops will all use the latest Nvidia graphics cards and Intel Core processors and come with 16GB of DDR5 RAM. Memory speeds can reach up to 4800MHz
Monitor resolutions and refresh rates have received improvements as well, with choices ranging from 360Hz 1080p displays to 144Hz 4K displays. Although, the 4K display option is only available with the Blade 15 and Blade 17.
The new Blade laptops will also be the first generation to drop the pro nomenclature. Razer said this was for clarity in the product line while establishing a Pro standard for all Blade laptops moving forward.
Fossil X Razer Smart Watch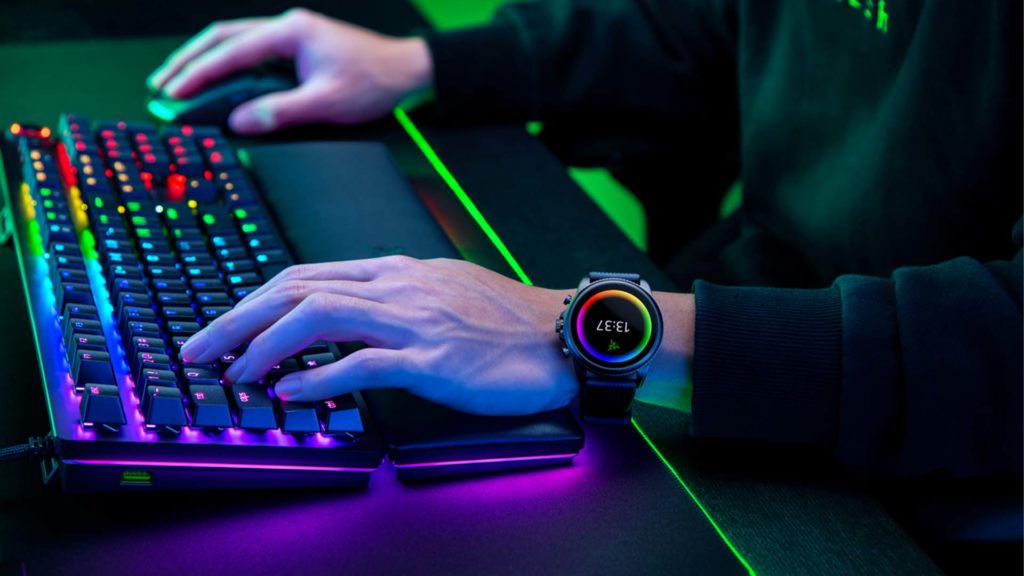 American clothing brand Fossil joined forces with Razer to develop a limited edition Razer-themed Fossil Gen 6 Smart Watch. The watch will come with various additions, including custom watch faces—one of which uses Razer Chroma RGB. Like past limited-edition drops by the company, it will sell only 1,337 units of the smartwatch.
Project Sophia gaming desk concept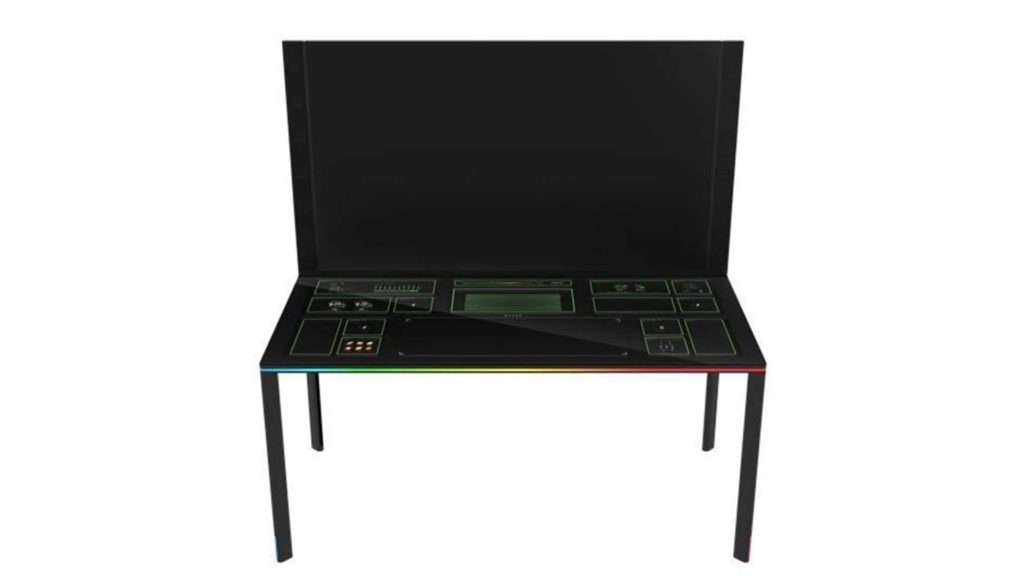 Expanding on its gaming furniture product line, Razer introduced its concept for a premium gaming desk dubbed Project Sophia. The desk houses PC components underneath its glass tabletop that users can swap out using different module configurations. The modules help cater to users' preferences by adding camera and stream controls or premium audio hardware features.
Project Sophia also eliminates a need for a gaming monitor since the desk comes with either a 66-inch or 77-inch 4K OLED screen. Modules could improve the refresh rate from 144Hz to as high as 360Hz, although the precise specs will be determined if Razer opts to begin prototyping the desk.
Razer Enki Pro HyperSense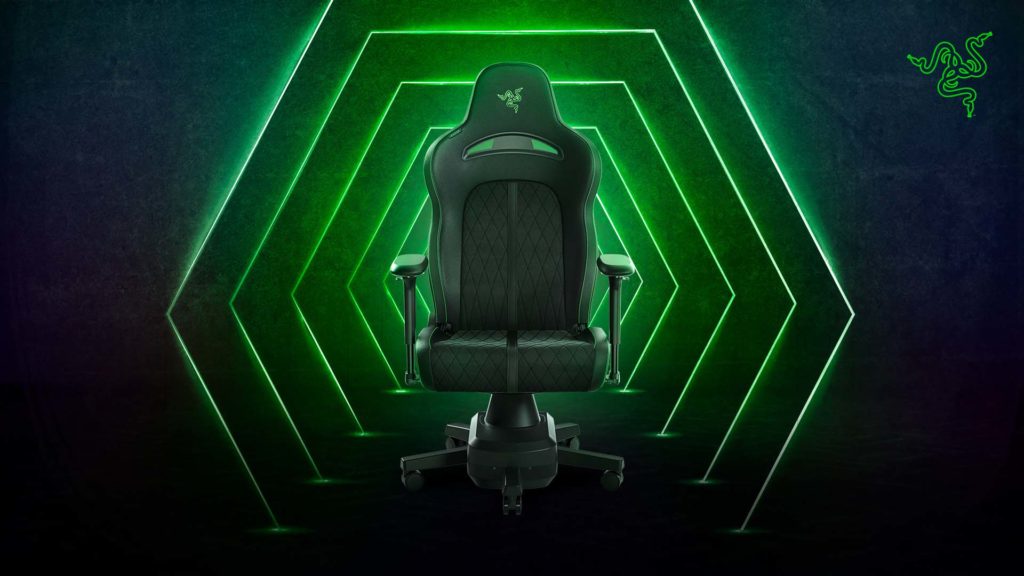 Another concept shown at CES was the Razer Enki Pro HyperSense gaming chair. Like its name suggests, the Enki Pro HyperSense incorporates the design of the Razer Enki Pro and adds the HyperSense haptics featured in Razer's Kraken headset line. The chair is programmed with more than 2,200 different games, movies, TV shows, and music that native use the haptics to reproduce immersive vibrations. Other media will work in the chair by emulating rumble effects through what Razer calls Direct Haptic Input.
Razer Zephyr Pro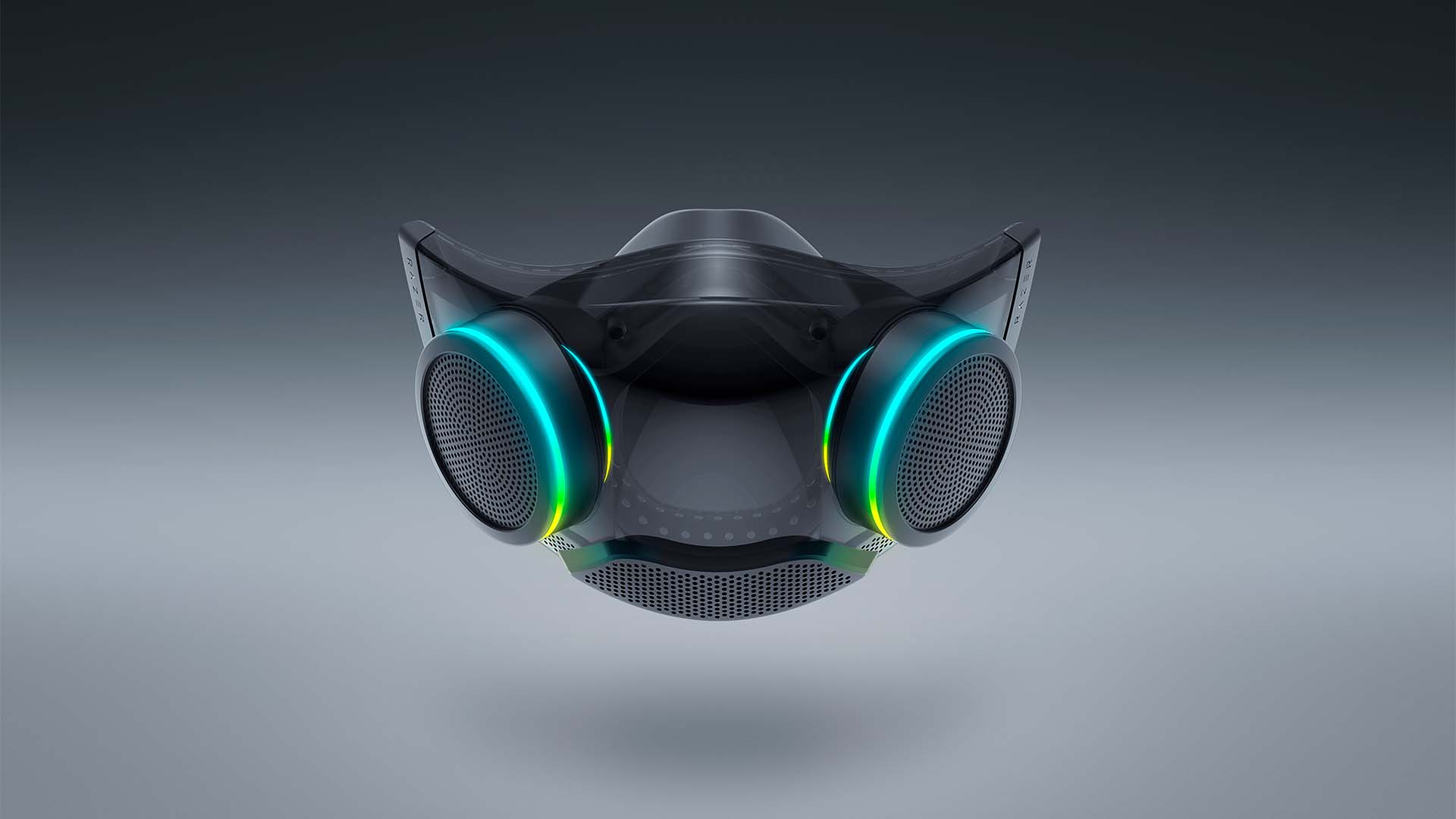 A pro version of the Razer Zephyr facemask—without the N95 branding–is on the way. Razer Zephyr Pro adds a voice amplifier that helps improve vocal clarity while wearing the mask. It still has all of the original features of Zephyr but will cost those interested an additional $50.
Smart Home Program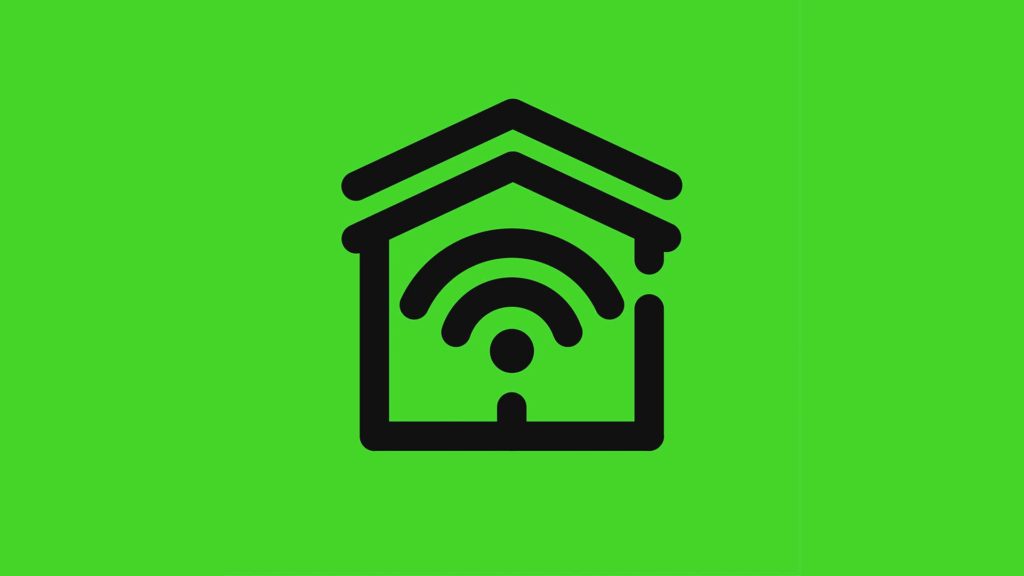 Another lifestyle announcement from Razer was the Razer Smart Home Program. The program is an open invitation to smart home device manufacturers to implement Chroma RGB in their devices. They'll join several other manufacturers in the upcoming Razer Smart Home App, which will be the hub for all compatible devices. Although the app will control the lighting effects, it is unclear if Razer plans on synchronizing its Synapse software with the mobile app.