With the PlayStation 5 firmly established, it's time to figure out which headsets will improve the next-generation experience.
Headsets are an easy way to enhance the in-game audio on consoles and PC. The audio quality is better, and the sound comes through cleaner with headphones. Using a headset can improve the overall experience and create a more immersive environment. If you're playing a team-based multiplayer game like Overwatch or Fortnite duos, headsets give you the ability to communicate with your team and coordinate plays.
The PS5 features Tempest 3D AudioTech, a proprietary sound engine designed to fully immerse the player in the game by accurately replicating sound based on the environment and player location. An official blog post from PlayStation addresses Tempest 3D AudioTech's compatibility with headphones. The blog post makes it clear that most headsets will work with 3D audio when plugged into the console via USB or when plugged into the controller's headphone jack. Wireless and wired headsets are compatible with Tempest 3D audio, but it is unclear if non-Sony wireless headsets are fully compatible without using a wired connection.
Similarly, RGB headsets, like Razer, rely on the desktop app for full functionality. While they might be compatible with PlayStation 5, some features like RGB lighting and other personalizations may not be.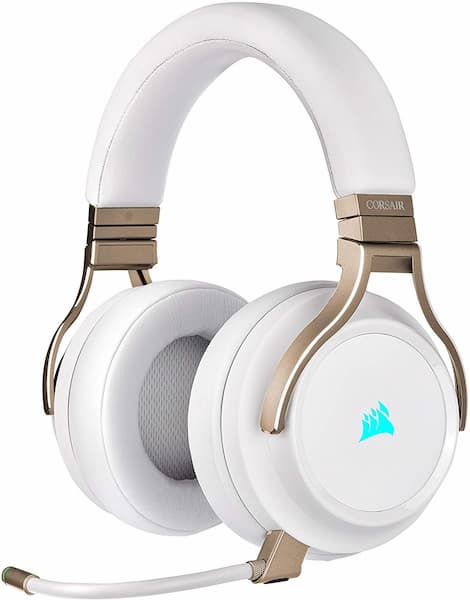 The Corsair Virtuoso is one of Corsair's best wireless headsets. The biggest downside to the headset is the price. If you've already spent a lot of money on the PS5, spending even more on a headset might not be your first choice. The Virtuoso is more expensive than Sony's 3D Pulse headset that has features designed to work with the PS5.
On the positive side, it has a 20-hour battery life, smart wake and sleep features to preserve battery life, and a 60-foot wireless range. The frequency range is 20 Hz to 40 kHz. It has 7.1 surround sound and RGB lighting. The microphone is detachable and omnidirectional. Corsair calls it "one of the best microphones ever put on a headset" because of its dynamic range and vocal clarity that rivals that of standing microphones.
As with any third-party headsets, no matter how good they are, some features will not perform as well on consoles. The Corsair Virtuoso is one of those. There are some conflicting accounts of how the Virtuoso's features perform. For example, the headset's RGB features seem to function on the PS5, but settings will not transfer between PC and PS5. Sony's 3D audio will work while plugged in, but it's questionable if it works wirelessly. Some players say it sounds better without the 3D audio enabled.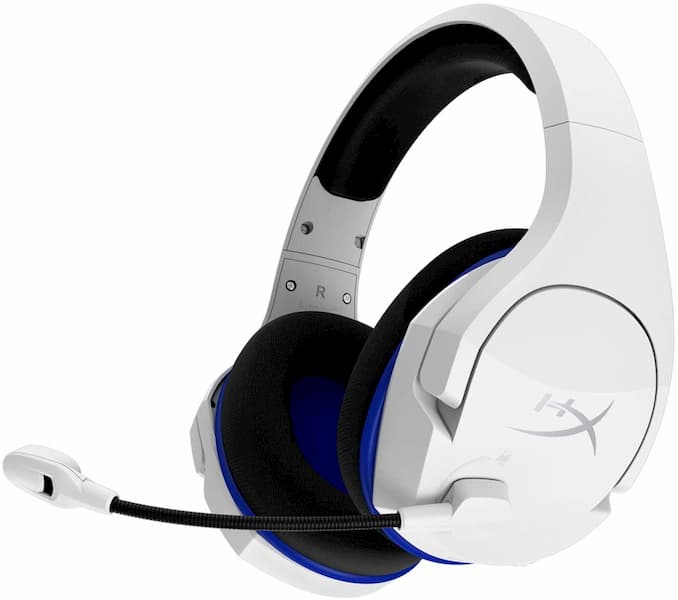 The HyperX Cloud Stinger Core is a cheaper alternative to the other options on the list. It's not inexpensive but costs less comparatively. HyperX's Cloud Stinger is lightweight with soft, breathable ear cushions. It has steel sliders on both sides to adjust to your ideal size. The microphone is attached but flips up to mute. The microphone is also noise-canceling to help tune out unwanted background noise.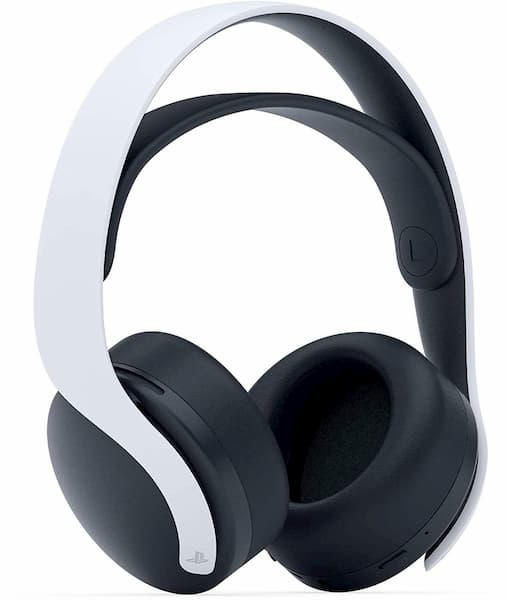 The best option for PS5 audio is the Pulse 3D Wireless Headset from Sony. The Pulse 3D Wireless Headset is specifically designed to be 3D audio compatible. The headset also matches the console visually with the same colors and design in mind.
As for specifications, the headset has dual hidden microphones built into the headset. No need to worry about an extendable microphone or losing a detachable one. The built-in microphones feature noise-canceling technology. On top of the hidden dual microphones, the headset also has easy-access controls that let you adjust your volume, game audio and chat audio, and a mute feature. It also has a dedicated mic monitoring button to see how you sound to your teammates.
The headset comes with a USB adapter to connect to the PS5 and has a 12-hour battery life. It is also compatible with the PS4, Windows, and macOS. It can be used with a 3.5mm jack if desired.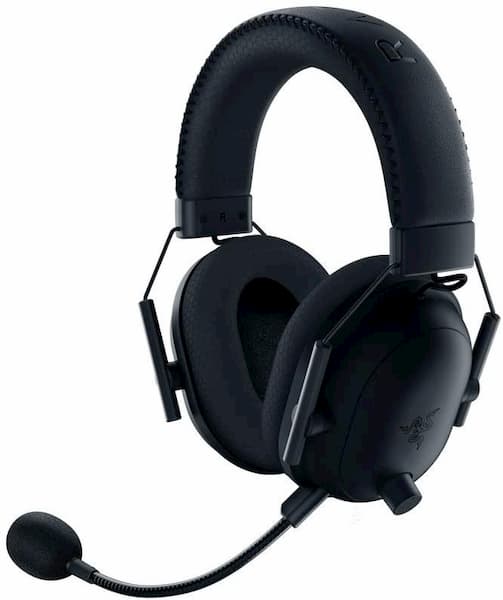 Razer is a popular gaming peripheral manufacturer known for its PC products, but the company does work on console accessories. The Razer BlackShark V2 Pro is a PS5 compatible headset that lacks RGB features. This seems like a bad thing at first, but if you're looking for a headset for the PS5, getting one without these features will help in the long run. Instead of paying for extra bells and whistles that might not work on a console, buyers get a quality headset that functions equally well on both PC and PS5.
The Blackshark V2 Pro has similar 50mm drivers to most other headsets in its price range. It has large, cooling gel-infused ear cushions for maximum comfort. The microphone is detachable for those times you don't need to communicate with a team. The headset is closed back and uses passive noise cancelation to help block outside noise.
The headset uses a wireless dongle or a 3.5mm jack to connect. Both connection types work on the PS5. The dongle will need to be plugged into the console while the 3.5mm jack is on the controller.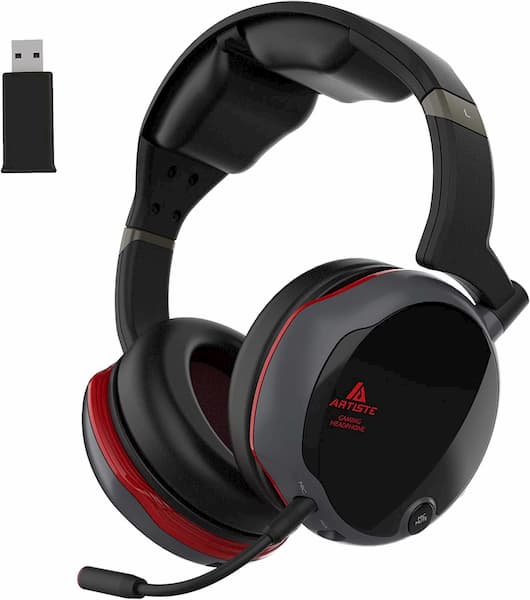 The Soulion Wireless Gaming Headset is one of the two low-cost alternatives on the list. It is more budget-friendly, but none of the headsets listed are cheap. Wireless headsets run more expensive than their wired counterparts. Even budget wireless headsets will cost more than low-end wired alternatives.
While it's not the cheapest budget option, the Soulion headset has good features for the price. With a 50-foot wireless range, you don't need to worry about disconnecting. This headset has a lengthy 25-hour battery life. Forgetting to charge your headset overnight shouldn't be an issue with a battery life of this length. In addition to being noise-canceling, the microphone is also detachable. Soulion's wireless headset also has a 3.5mm jack for wired connections to the PS5 controller or other devices.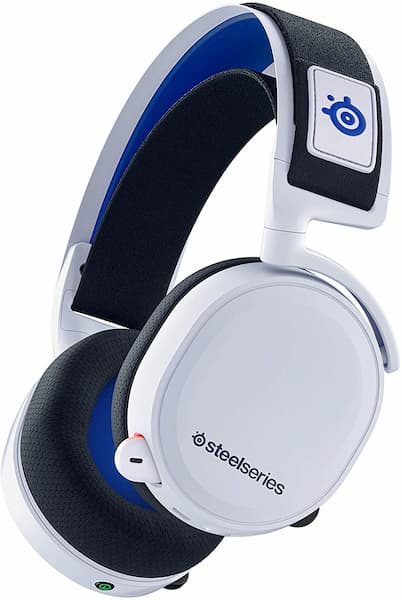 SteelSeries is a big name in the gaming headset industry. The company has been making headsets for a long time and established itself as a leader in the field.
The SteelSeries Arctis 7P Wireless is specifically designed to work with the PS5. It is fully compatible with PS5's Tempest 3D AudioTech, giving it a leg up over some of its competitors. It has a 2.4 GHz wireless connection, so you won't need to worry about disconnections or audio loss. While being Discord certified doesn't mean much on the PS5, it is good to know that the leading chat app is willing to endorse the sound quality. It has a 24-hour battery life, so you don't need to worry about the battery dying mid-game.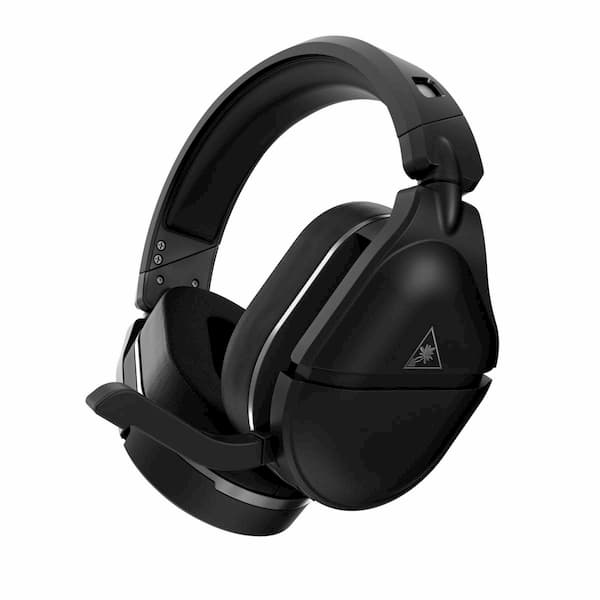 Turtle Beach's Stealth 700 Gen 2 features Bluetooth connectivity, allowing you to take calls or play music from your phone without pausing game audio. The Stealth 700 Gen 2 is the only wireless headset on the list that will work wirelessly with mobile phones. It has a better battery life at 20 hours than its younger sibling, the Stealth 600 Gen 2.
The Stealth 700 Gen 2 uses a flip to mute microphone that blends into the ear cup when muted. No more bulky microphones by your eye while you're muted. The microphone has a higher sensitivity for clearer chat. Turtle Beach includes similar gel-infused ear pads seen on other options throughout this list.
Whether you wear prescription lenses or blue light blocking gaming glasses, the headset is also glasses friendly with a built-in adjustment tab. The tab creates a small channel in the ear cushions that rests against the glasses and relieves comfort.
This article includes affiliate links, which may provide small compensation to Dot Esports.