When opting to build a gaming PC from scratch, it's important to plan ahead and make sure your components fit your budget, are compatible with one another, and will perform within the specifications your gaming habits require.
Things like frames per second (FPS), in game latency, streaming capabilities, recording quality, bootup times, and more are all mainly dictated by the quality of the hardware a rig is built with. Despite this, not every piece of hardware is going to be the right tool for the job. For example, a League of Legends player might get 200 FPS with a 800 dollar CPU and GPU combination, but won't get any improvement from upgrading their CPU with a $5000 Intel Xeon. On the flip side, a streamer who plays, records, and streams League of Legends content all at the same time will benefit from an eight core CPU more than a quad core, despite LoL never using more than two cores at any given time. This is why understanding what specific hardware is designed for is key when making a custom build.
To make the processing of filtering through a large selection of hardware easier, we've compiled a list of the best builds on the market today for all budgets, all of which are complete with GPUs, CPUs, RAM, motherboards, cases, and PSUs that are compatible with one another. Obviously, with a little research, you can alter certain parts of each build to your liking as needed.
Budget Build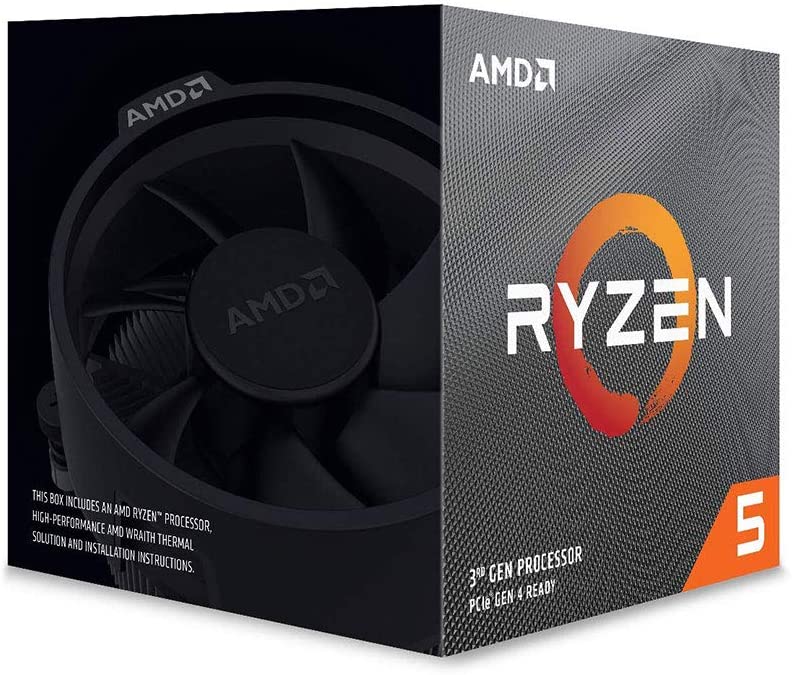 A budget build should be able to play all contemporary titles at 1080p with 60FPS or higher without any hiccups or abnormal latency at medium to high settings. These days, it isn't at all difficult to achieve this kind of performance for cheap, despite some trouble with GPU pricing.
For the CPU and GPU combo, we have the 3600X and the ZOTAC GTX 1660 Super. The 3600 has been a long standing budget CPU that continues to hold its own in the gaming world, and the 3600X adds just a bit higher clock speeds on top of it. The ZOTAC 1660 Super is a solid GPU that will get the job done for any game on the market today, and will pull most of the weight for all games at medium to high settings.
The amount of RAM on this build is a matter of luxury over necessity, although you can swap out the 32GBs of it for 16GB and still function fairly well in most games. Avoid going any lower than that to maintain performance. As for storage, this build features one M.2 stick with 250GBs of SSD storage for your OS and favorite applications and games. In addition, we've also thrown in a two TB hard drive for good measure. Games can take up to 100GBs of storage space or more these days, so having backup space for gamers with big libraries is always a must.
For the case and PSU, we've gone with a little more than required, since both of these purchases should last you a long time and, at least in terms of the case, can last you decades if you treat it right. This has caused the price of the build to jump an extra 50 dollars or so, but means that future upgrades won't require a new PSU or case, if that time ever comes.
Some weaknesses of this build are found in its upgradability and its multi-tasking capabilities: the small form factor of the motherboard means that RAM upgrades will require a complete replacement of the previous modules. Additionally, any streaming, recording, or video editing applications will struggle to maintain a high quality due to the 3600X's limited capabilities with such tasks at high gaming settings. This build should be considered primarily for gaming at 1080p and minor streaming or video editing on the side.
Estimated Price: $1100
Mid range gaming pc build
A mid ranged gaming PC should accomplish just about everything a gamer, streamer, or Youtuber could possibly need for heavy duty processes, with diminishing returns towards the more extremes of each of these practices. Basically, this build will handle anything in 1080p perfectly at high settings, but will show some signs of struggle when working in 4k resolutions.
The 5800X and RTX 2080 Super are far and away huge upgrades over the budget PC counterparts, and for gaming, will get well over 60 FPS at ultra settings and 1080p resolutions. When gaming at 4k resolutions, expect to turn down the settings quite a bit to maintain 60 FPS averages, as these components, while strong, weren't released when the 4k craze was a standard as opposed to the exception (which, for many, it still is).
As for video editing and streaming, you can expect this mid ranged PC to function very smoothly in providing an audience with 60FPS streaming quality in 1080p, and rendering complicated video segments in real time should be no issue, barring any extraordinary projects in high resolutions. The 32GB of DDR4 RAM will help with these tasks tremendously, but if all you want out of this PC is to game, then swapping out the RAM for an equivalent 3200MHz clock speed of 16GBs can be an easy way to save a buck without causing much noticeable decreases in performance. Although, at this PC's price point, skimping out on RAM almost negates its purpose as a mid ranged build entirely.
For storage, the 970 M.2 stick contains 2TB of space, which means that you have plenty of room for your OS, games, and projects on top of the slick aesthetics and ease of installment that comes with M.2 form factors. The B550 TOMAHAWK is a popular choice for gamers, and comes with two M.2 slots to allow for storage upgrades in the future, along with four DIMM slots for increased RAM, should one find a need for it. Users who opt for this build should note that the B550 motherboard may require a Flash update to enable compatibility with the 5000 series Ryzen CPUs.
Estimated Cost: $2,000
High End gaming PC build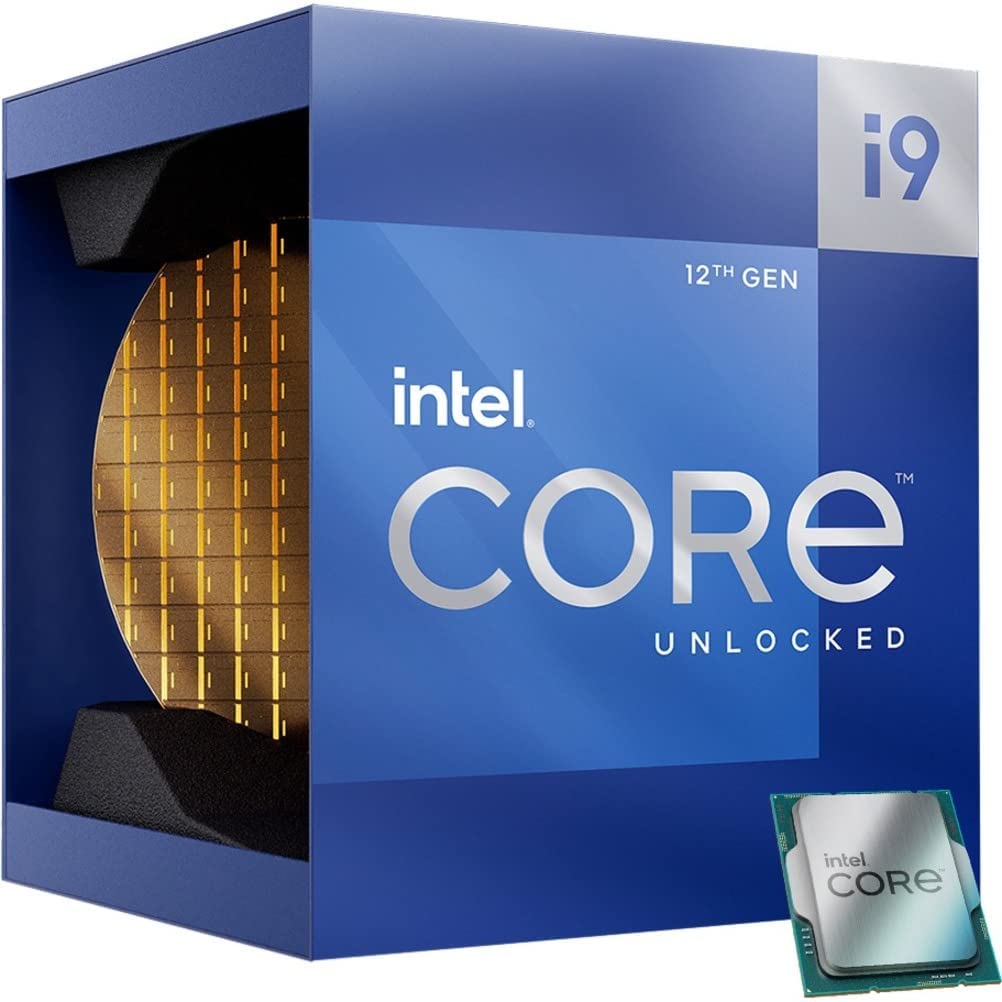 A high end gaming PC is essentially a tool that could be looked upon as a content creation station first and a gaming rig second. If you only plan on gaming with this build, then you should be well aware of the fact that you're overpaying for marginal increases in performance over previous iterations of this hardware. With that out of the way, let's look at the goods.
The 12900K is the most powerful gaming CPU on the market today. With 16 cores that can be boosted to a 5.2GHz clock speed, this CPU is an absolute monster, and will destroy any game you throw at it at max settings, no latency, no hiccups, no worries. 4k gaming? No problem. In terms of content creation, streaming, and other CPU heavy activities, there isn't another CPU on the planet that's going to be able to perform as powerfully as the 12900k in these areas while also more or less making a mockery of whatever games you throw at it. It's powerful, it's expensive, and you'll want for nothing with the 12900k. That is, except for a powerful graphics card.
The RTX 3090, no matter who you get it from, is going to be the most expensive piece of hardware in this entire build. You can search far and wide, you'll never find one below outrageous prices, so if you deem it necessary to go with a 3070 or 3080 to bring the prices down, we don't blame you. On the other hand, this is a high end build, so what were you expecting? With 24GBs of GDDR6X memory and 10496 cuda cores, this card is the best graphics card in existence, save for the yet released 3090Ti. 4k gaming while streaming, video editing, and other processes will be no problem for this card, and once you're used to its raw power, gaming on anything lesser will be a hard adjustment (and it's a long way down.)
The memory on this system consists of 32GBs of DDR5 RAM clocked at 5600MHz on a GIGABYTE Z690 AORUS PRO motherboard. For this system's use cases, you may very well find that having 64GBs (or more) of RAM is completely needed, so feel free to add more if you plan on doing heavy video editing or if you work with CAD environments.
For the case, we've opted for the Fractal Design Meshify 2XL, which is a full sized ATX tower that will act to ensure you have enough space for the monstrous size of your graphics card and CPU cooler. Speaking of which, we've gone for the Arctic Liquid Freezer II 360mm AIO since your 12900K will absolutely need all the help it can get in keeping temps down reliably. This cooler NEEDS its LGA 1700 mount to become compatible with this motherboard, so don't skip it. Complete with a 1000Watt PSU, your PC will have all the power, cooling, and space it needs to sit comfortably over long gaming sessions.
It doesn't have good price to performance ratios, but it is the best money can buy.
Estimated price: $4100 (seriously)
---
These are the best custom PCs money can buy for all budgets today, and although they are the most important part in creating a fun gaming experience, they aren't the only factors to consider. After (or before) your PC is built, consider upgrading your peripherals to ensure your experience isn't marred by low quality accessories.
Take a look at the best monitors, keyboards, and mouse to complement your gaming setup. Peripherals with low latency, high refresh rates, and a personal sense of comfortability will allow you to have the best possible gaming experience with your new custom built PC.
This article includes affiliate links, which may provide small compensation to Dot Esports.