Mouse preference is very subjective. Mice aficionados take into consideration plenty of different factors: Hand size, play style, mouse grip.
But the fact is, some mice are just better than others. We've done tons of research and put together a list of the best of what's out there, depending on what you need from your mouse.
Sensors and dots-per-inch (DPI)—what determines how your mouse reacts to movement—are important, but there are other factors gamers will want to consider. Customization, for one, is a big deal. RGB lighting options are plenty important for some, too. Also consider your grip when choosing a mouse: Does you entire hand rest on the mouse? That's a palm grip. Does your hand hover, with only your fingertips coming in contact with the mouse? That's a fingertip grip. Do you arch your fingers? That's a claw grip. A lighter mouse is suited for fingertip grippers as will take less energy to move it. Folks with large hands might not be able to palm tiny mice, if that's their preference. Meanwhile, mice optimized for palm grippers are usually a bit bigger, with a more dramatic arch.
Before purchasing a gaming mouse, we'd recommend taking some time to think about the features important to you. Once you've got that down, it's easy to narrow the field.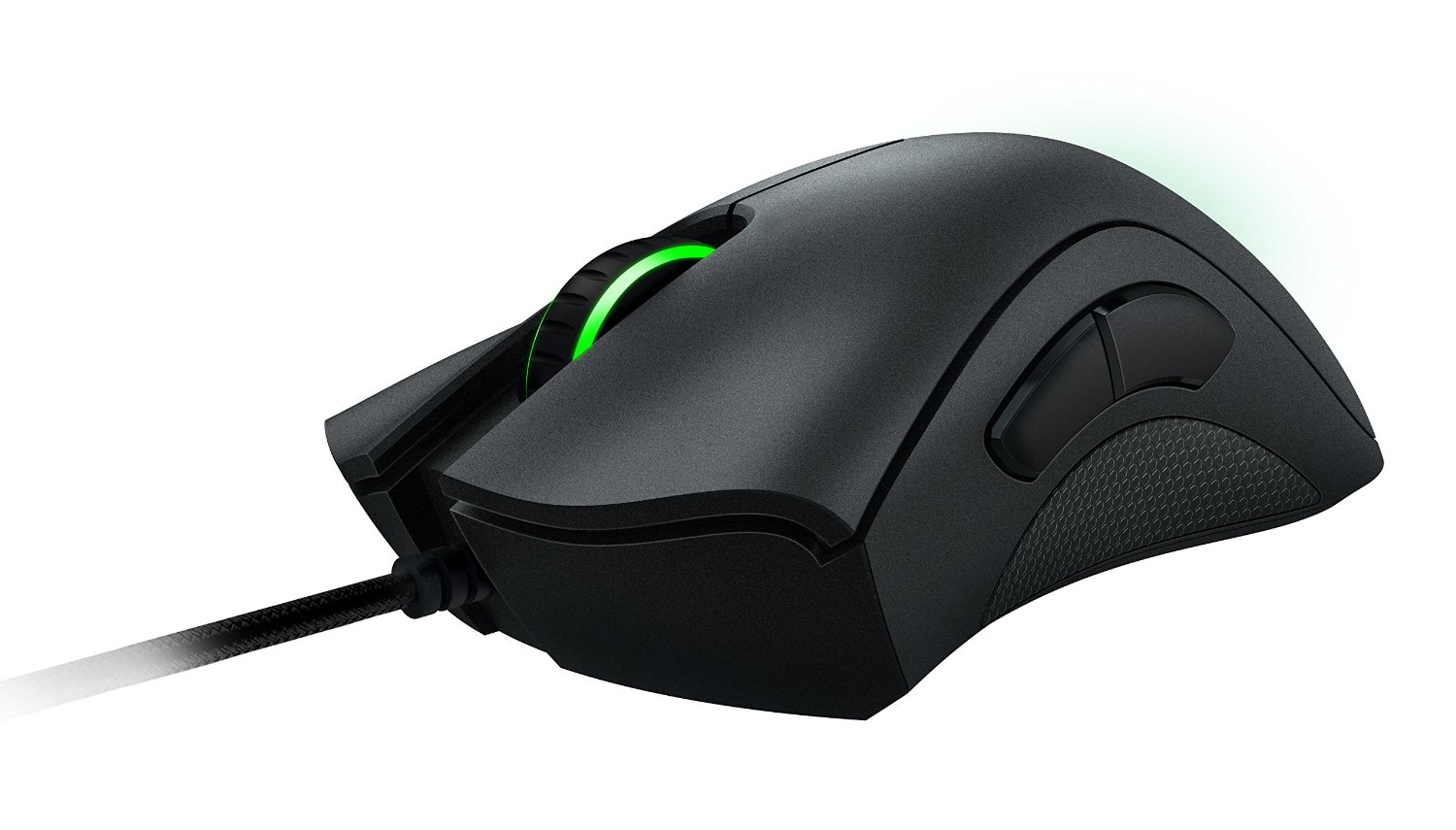 Razer DeathAdder Chroma is a great mouse—a standard. Beautifully sculpted, the DeathAdder Chroma is a good fit for a variety of hands. The two side buttons are big and easily accessible, so you'll have little to no problem using them without readjustment. Fitted with a 10,000 DPI optical sensor, the DeathAdder Chroma is fast and accurate.
Color customization of the scroll wheel and Razer logo—16.8 million colors are available—is easy with Razer's Synapse software.
Pros: Classic, no frills gaming mouse
Cons: Only two side buttons, can't add weight
Who should buy: Gamers who don't need too many extra side buttons
Price: $49.96 on Amazon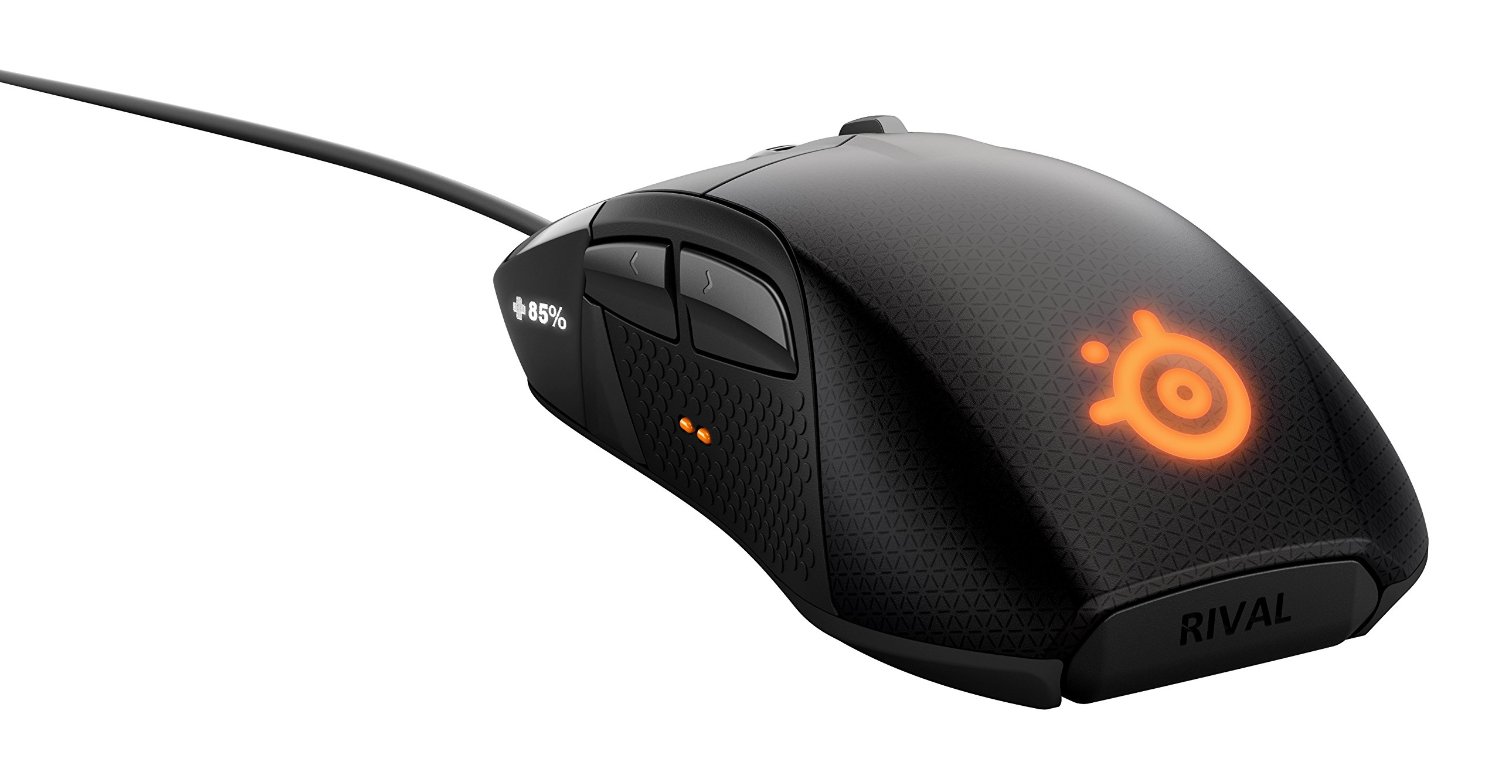 SteelSeries' Rival 700 gaming mouse is a step up in regards to customization. Typically, side buttons and RGB lights are the only customization options on a gaming mouse. With the Rival 700, SteelSeries adds tactile alerts and a tiny OLED screen—which supports images up to 128×36 pixels in size—to that list. Its modular design takes that another step further, allowing you to swap parts in and out—including the sensor.
Tactical alerts come in the form of buzzing and vibrations and can be set to alert you to health changes or attached to cooldowns. These features only work with Counter-Strike: Global Offensive, Dota 2, and Minecraft, however. Similarly, the OLED can display roster statistics for those three games. Alternatively, it can be loaded with GIFs and images.
Pros: Extensive customization options, great sensor
Cons: Extra features not necessarily needed, high price
Who should buy: Gamers invested in optimizing their hardware
Price: $99.99 on Amazon

Eleven programmable buttons, wired or wireless, advanced sensor, and unique design—Logitech's G900 Chaos Spectrum has it all. Wireless mice are not customary in competitive gaming, but if you're going to use one, use the G900 Chaos Spectrum. Two hours of charging will amass 24 to 34 hours of battery life.
Beyond that, the G900 Chaos Spectrum offers a modular design that be configured to your liking. Thumb buttons can be added to either side of the mouse, which will come as good news to left-handed players. DPI switching is easy, too, with two buttons topping the mouse off.
Pros: Great, original design, trustworthy wireless control
Cons: High price
Who should buy: Gamers who are looking for a wireless mouse they can trust
Price: $149.99 on Amazon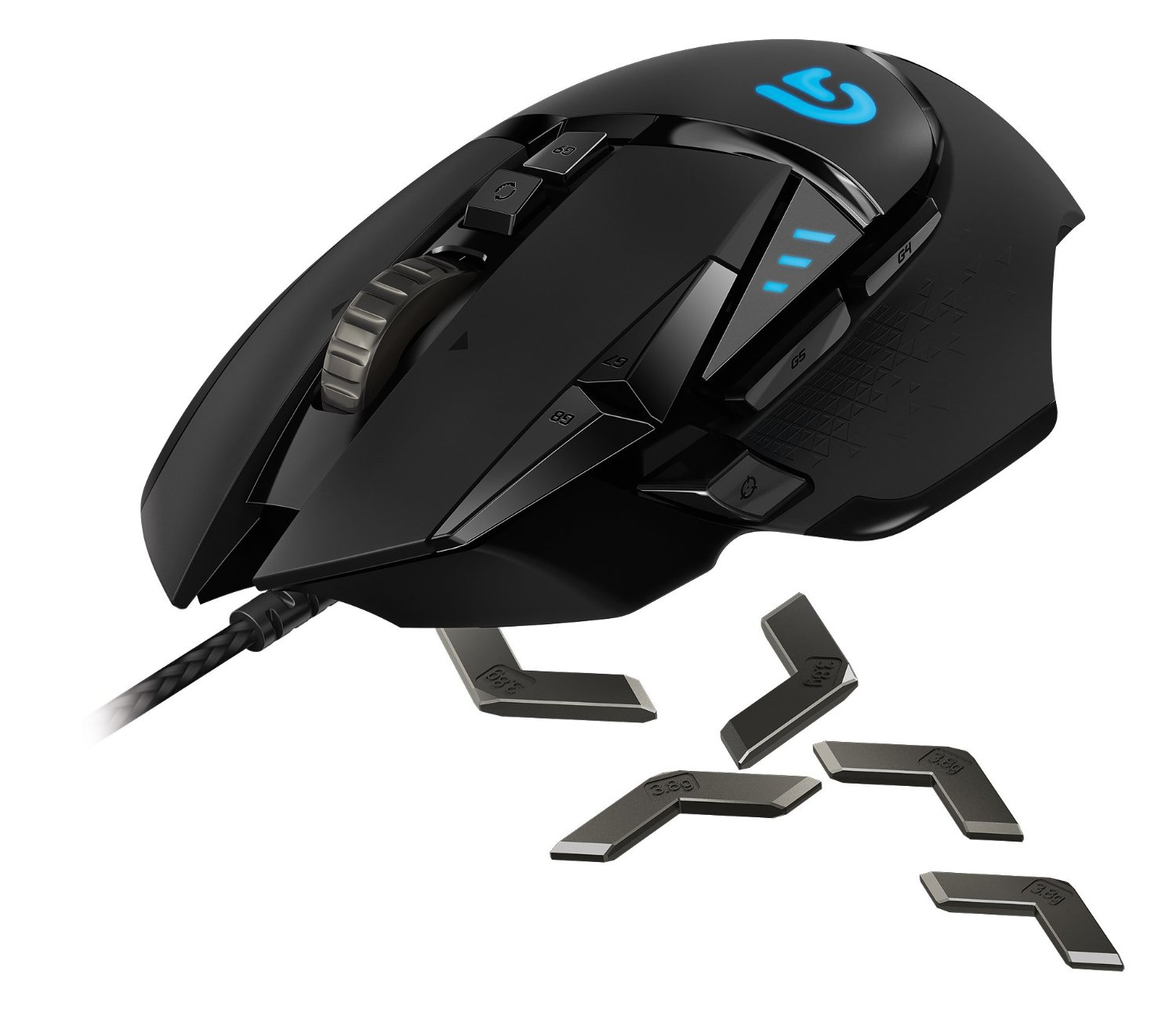 A turnable mouse, the Logitech G502 Proteus Spectrum is one with plenty of customization in regard to weight. Five 3.6 gram weights can be added to the bottom of the mouse and spread throughout, depending on your weighting preference.
Again, using the Logitech Gaming Software, there are 11 programmable buttons throughout the mouse. Its clean design makes each button fairly comfortable to tap, too. An upgrade from the G502 Proteus Core, the biggest change is the RBG lighting.
Pros: Great pice, weighting options, solid sensor
Cons: Button placement requires right hand use
Who should buy: Gamers looking for a solid gaming mouse with lots of buttons
Price: $79.99 on Amazon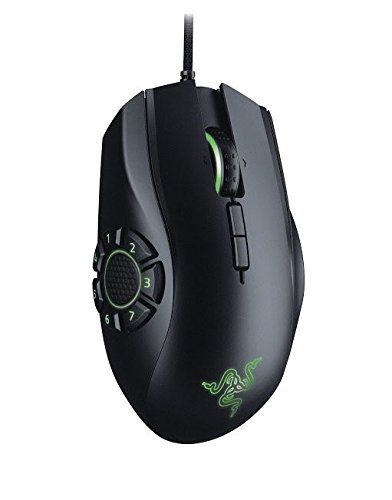 Razer's Naga Hex V2 is created specifically with MOBA gamers in mind. The seven button grid on the side gives easy access and limits misclicks. And with all those buttons, the Naga Hex V2 is surprisingly clean in its design. Seven other buttons spread across the map bring its total buttons to 14, all optimized for MOBA games.
Its 16,000 DPI sensor allows for ridiculously high movement speeds, too.
Pros: Tons of buttons, customization RGB lighting
Cons: Niche product now as useful outside of MOBAs
Who should buy: MOBA gamers eager for more buttons in their lives
Price: $89.99 on Amazon
Zowie Gear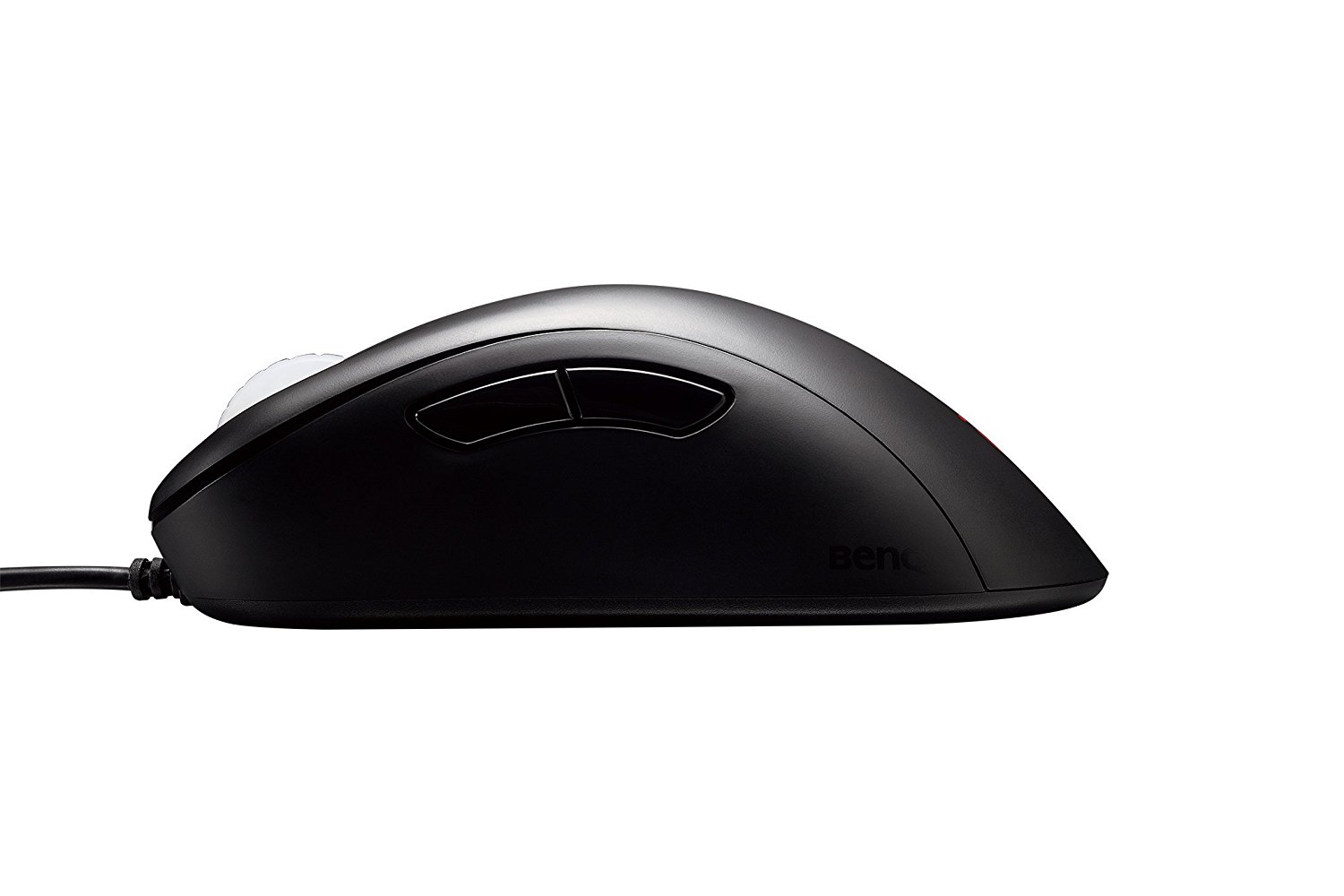 A no-nonsense mouse with just five buttons, Zowie Gear (EC2-A) is just about as simple as it gets. And that's why we like it: You can just plug it in and play. It's simple form is designed for comfort and specifically well suited for smaller hands. It's more expensive than Razer's DeathAdder Chroma, even though it is more low profile in regards to its color and design.
Pros: Ergonomic design, very comfortable for small hands
Cons: May be too simple for some
Who should buy: Low maintenance gamers looking for a simple mouse
Price: $59.99 on Amazon