A good gaming monitor won't make you a professional gamer, but it could improve your game. In titles where frames-per-second matter, like Overwatch or Counter-Strike: Global Offensive, seeing everything is essential.
Paying attention to the refresh rate and response time of a monitor will ensure you're getting the best performance out of your setup. What's the point of having a powerful gaming computer if you're monitor can't handle the output?
There's a lot out there to consider, but we're here to help you break down the best of the best in regard to gaming monitors.
BenQ ZOWIE 24″ XL2411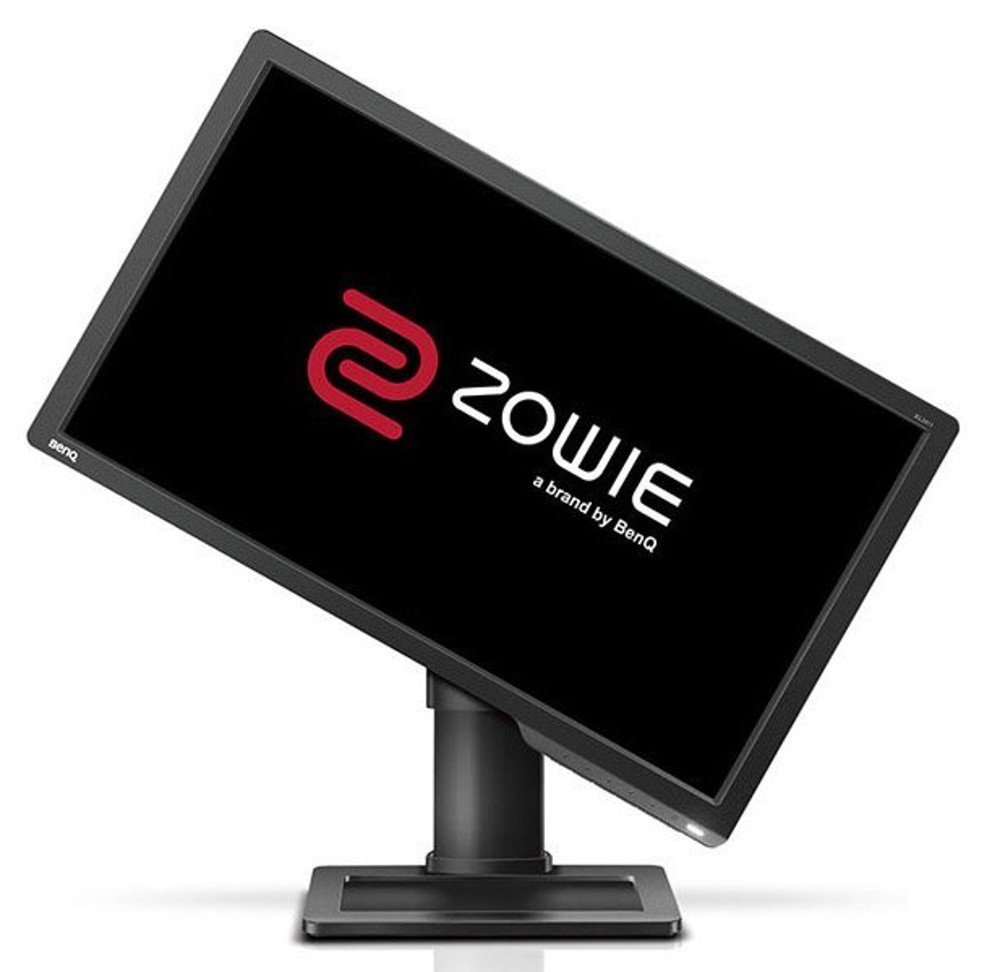 A no-frills monitor, the Zowie XL2411 by BenQ is a nice option for a wide range of gamers. It's not the best looking monitor out there, but as you can see, it's built for sturdiness with a thick neck and wide base. The 24″ inch screen has plenty of configuration options, too, with the ability to swivel and tilt.
The display itself has a 144hz frequency, which means you'll get pretty smooth gameplay. BenQ boasts a 1ms response time for the XL2411 monitor, so the potential for missing things on screen is low.
Who should buy: Gamers looking for a nice set of entry-level features without a whole bunch of extraneous add-ons
Buy on Amazon
ASUS VG248QE 24″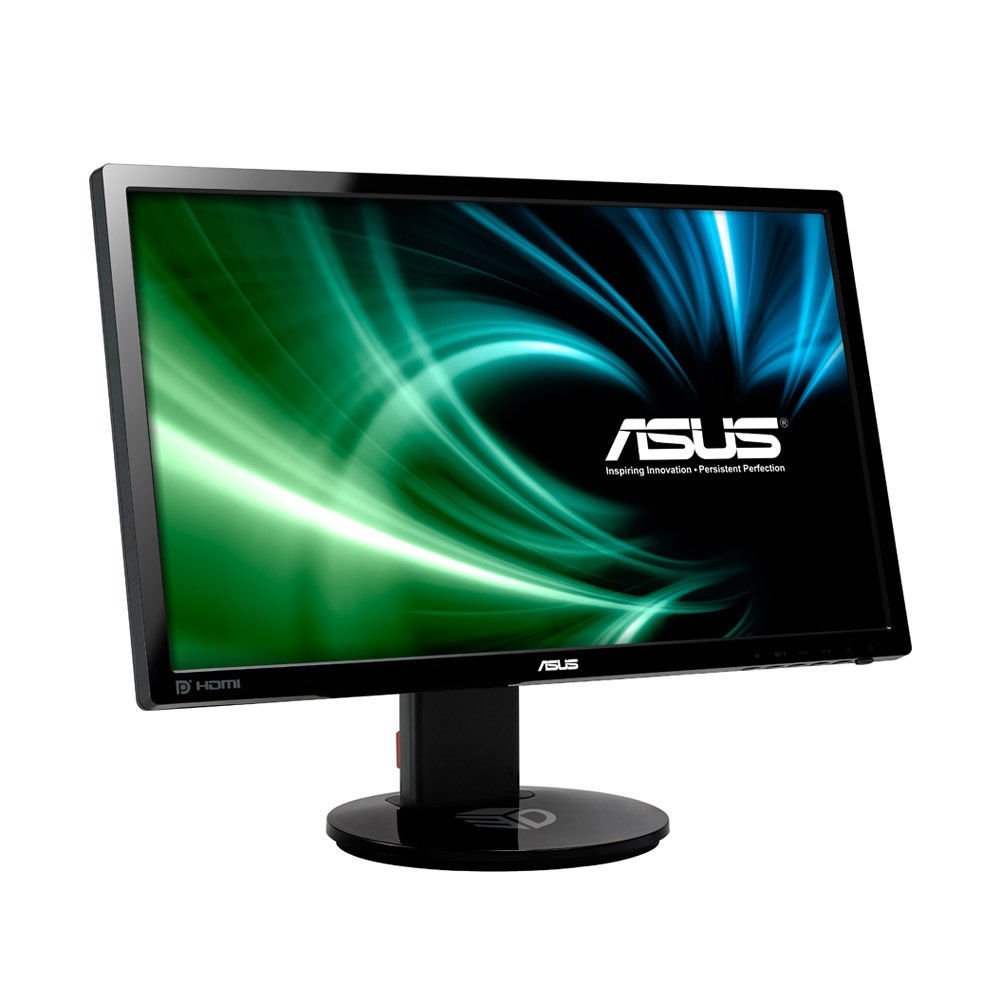 With a 144hz refresh rate, the ASUS VG248QE 24″ gaming monitor is a great budget option. But because of the price, this monitor doesn't include G-Sync or FreeSync for ultimate optimization. It may not be the best on this list, but it's certainly the best for this price.
As with the other monitors, the ASUS VG248QE swivels and tilts in a variety of ways—so you're likely to find a way that suits your gaming needs.
Who should buy: Gamers looking to get a lot of power for a smaller budget
Buy on Amazon
Acer Predator XB241YU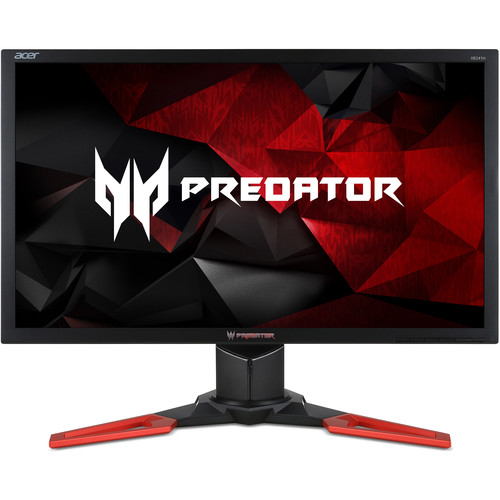 With a sleek design and a sturdy frame, the Acer Predator XB241YU doesn't disappoint in resolution and frame rate quality, either. But you'll pay for that: The Acer Predator XB241YU costs nearly $500.
G-Sync technology is embedded in the monitor, so you likely won't experience any screen tearing or stuttering. Colors show up bright and sharp; games played on here look and feel beautiful. Plus, the display rate sits at 165hz. So long as you use a video card that can handle the monitor, everything will be incredibly smooth on this monitor.
Who should buy: Gamers with a powerful video card who want to make use of the 165hz refresh rate
Buy on Amazon
ASUS ROG Swift PG279Q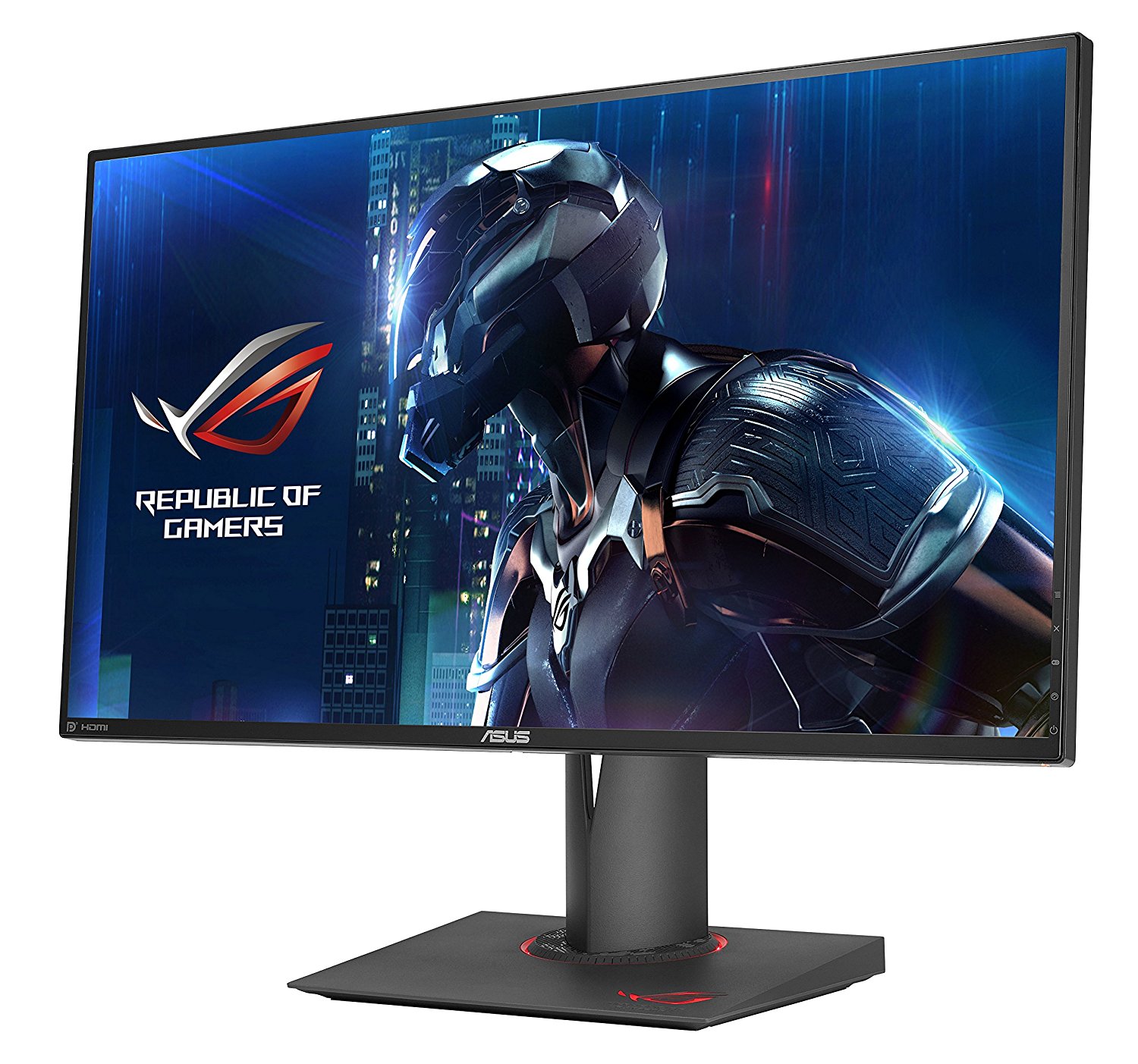 The ASUS ROG Swift PG279Q is everything you'd want packed into a 27″ gaming monitor that's just shy of 4K resolution. And because of that, it's ridiculously expensive. If you have the money to drop on it, though, you won't be disappointed—unless you're looking for something a bit more subtle in its design.
The wide base certainly has that "gamer" feel, with its red accents on a black background. But if that doesn't bother you, it's a good choice.
Like with the Acer monitor, the ASUS ROG Swift can hit 165hz refresh rate. Everything about this monitor is impressive.
Who should buy: Gamers with money to spend who want the best monitor they can buy
Buy on Amazon
Samsung U28E590D 28″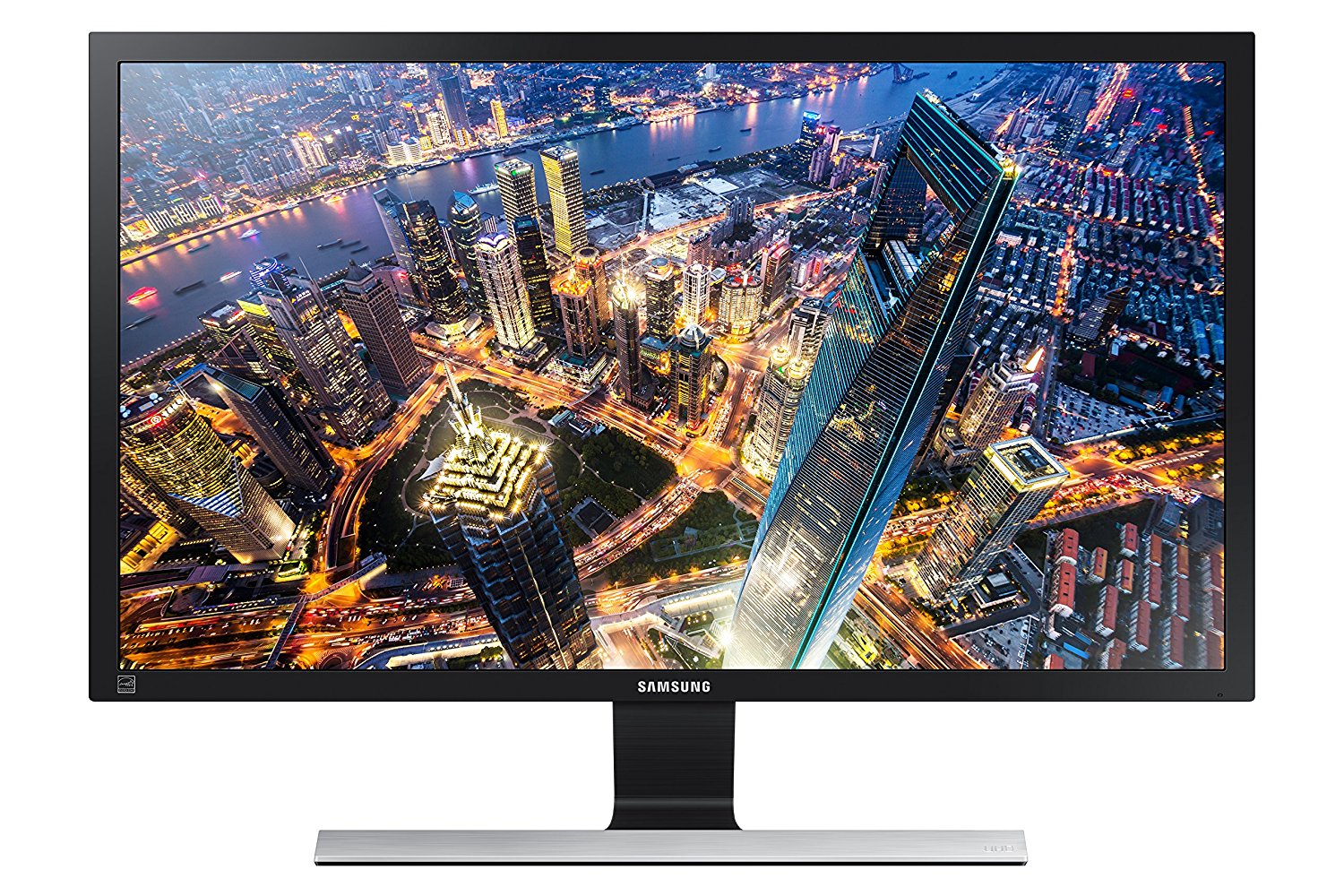 A 4K monitor doesn't have to be expensive. Enter the Samsung U28E590D 28″. It's not as beefed out as some of the other monitors on this list, but it's a great option for those looking, simply, for something that'll work beautifully.
Equippd with AMD's FreeSync, the monitor is optimizing for smooth gameplay.
Who should buy: Gamers that are looking for a budget monitor for high resolution gameplay
Buy on Amazon
This post contains affiliate links.