DresDen-Wireless RouTer (DD-WRT) is a Linux-based firmware used to upgrade routers. It was initially developed for Linksys routers but has become popular among other brands for its robust performance. DD-WRT software replaces the existing router software to improve functionality and security.
There are many benefits to using DD-WRT, including faster connection speeds, more customization options, improved security, better QoS, and enhanced VPN performance. One of the drawbacks is that it erases the factory software, so users might lose access to some useful proprietary features, like Netgear Armor or Asus Aimesh.
While many routers with DD-WRT can be expensive, there are some available for under $100. Users won't get the fastest network speeds or widest coverage at this price point, but they get functional routers capable of most day-to-day tasks and decent functionality. The DD-WRT firmware upgrade can also improve performance in certain areas and add more customization options.
These are the best DD-WRT routers available for under $100.
Best overall DD-WRT router
Netgear's Nighthawk R6700 is a dual-band router that sits just under $100. It works on the 5.0GHz and 2.4GHz bands as a dual-band router to reduce network congestion with other devices. Users get speeds of up to 450Mbps on the 2.4GHz band and around 1,300Mbps on the 5.0GHz band with a maximum total speed of 1,750Mbps. This router also has a range of around 1,500 square feet and can handle up to 25 simultaneously-connected devices.
The R6700 has the same all-black design as other Netgear Nighthawk products. There are four gigabit LAN ports on the back of the router for wired connectivity and a USB port on the front to add storage devices.
For an inexpensive router, the R6700 has decent software features. It's compatible with Google Assistant and includes Netgear Armor cybersecurity and Circle parental controls. Beamforming is another included feature that improves connectivity by targeting the signal to each device. Owners can also use the Nighthawk mobile app to quickly set up their router.
Users should keep in mind that a DD-WRT upgrade removes some of the above features and replaces them with its own versions. It's possible to restore the router to its original state with a firmware upgrade from the manufacturer if needed.
The Netgear R6700 has a decent feature set considering its reasonable price. Apart from DD-WRT compatibility, it works with Google Assistant and has an app-based setup. While it doesn't have the fastest speeds, they are still acceptable for most uses and in line with the affordable pricing.
Best long-range DD-WRT router
The Asus RT-AC66U B1 WiFi Router has a similar price tag and performance to the R6700, but it has a longer range. Like the R6700, the Asus RT-AC66U B1 is a dual-band router offering speeds of 450Mbps on the 2.4GHz band and up to 1,300Mbps on the 5.0GHz band. One of the most significant differences between them is that the Asus has a longer range of up to 3,000 square feet.
Another area where the Asus RT-AC66U B1 is similar to the R6700 is its appearance. It also has an all-black appearance that's broken up by a criss-cross pattern on the top. The back of the router contains four LAN ports and the WPS and reset buttons. There is also a USB port on the front and another on the back for connecting network printers or file-sharing devices.
Asus includes a couple of nifty software features to improve functionality. Aimesh makes it easier to connect the router with other Asus devices to expand network coverage, while AiProtecton stops malware and other cyber threats from accessing the network. Users can set up these and other features with the Asus Router app, and it also allows them to monitor network traffic and internet activity. Like with the R6700, this software gets replaced after a DD-WRT upgrade, but users can restore it to its factory settings later on with a firmware update from the manufacturer.
For under $100, the Asus RT-AC66U B1 has a robust feature set. It has dual-band capability and a long range for larger buildings. It also has comprehensive software with built-in network security and parental controls.
Best mobile DD-WRT router
Some users spend much of their time on the road and prefer routers with mobile capability. The GL.iNet GL-MT300N-V2 is smaller than the other routers on this list and gives users Wi-Fi access while they're on the move.
Considering its smaller size, the GL-MT300N-V2 offers slower speeds than the other routers mentioned so far. Instead of dual-band connectivity with fast speeds, it only works on the 2.4GHz band and offers speeds of up to 300Mbps.
This router is compact enough to fit into travel bags. It only measures 2.28 by 2.28 by 0.98 inches (58 by 58 by 25 millimeters). Despite its compact size, it still has 100Mbps LAN and WAN ports on one side and a USB port on the other. The USB port is used to power the device, and it can work off mobile phones and other devices.
While the GL-MT300N-V2 doesn't have the fastest speeds or range, it's a worthwhile option for users on the go. It's small enough to fit into a laptop case and is powered with a single USB cable.
Best mid-range DD-WRT router
The TP-Link Archer A7 costs far less than the R6700 and RT-AC66U B1 but still offers DD-WRT compatibility. Despite its lower price, the Archer A7 can still match the speeds of its more expensive rivals with up to 450Mbps on the 2.4GHz and 1,300Mbps on the 5.0GHz.
Many of the Archer A7's design features match the R6700 and RT-AC66U B1. It has four LAN ports for better connectivity and a single USB port to connect storage devices. The Archer A7 even matches the all-black design and three antennas of its rivals on this list.
Users can set up the Archer A7 with the TP-Link Tether app. The app allows users to configure the router and gives them access to parental controls and a network map to see who's connected.
TP-Link's Archer A7 isn't the most advanced router, but it gives users decent connectivity for a reasonable price. They get the same dual-band speeds as more expensive options and an easy app-based setup for added convenience.
Best budget DD-WRT router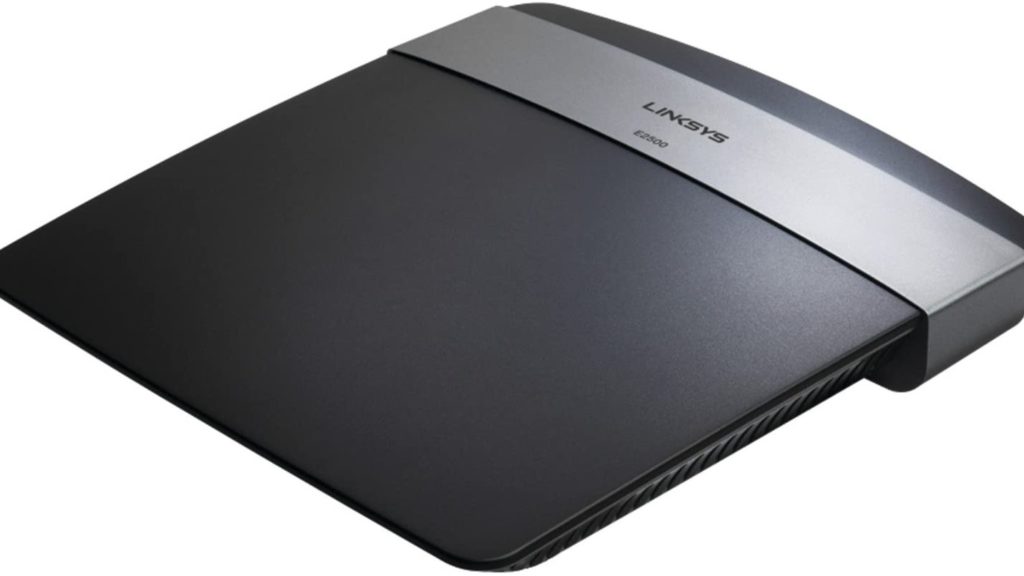 Users looking for basic connectivity with DD-WRT compatibility might consider the Linksys E2500 N600. This router isn't in the same league as the R6700 and RT-AC66U B1 when it comes to speed, but it matches the GL-MT300N-V2.
Although it is a budget router, the E2500 N600 features dual-band connectivity. Like the other routers on this list, it works on the 2.4GHz and 5.0GHz bands, but the speeds on both only reach up to 300Mbps.
Another area where the E2500 N600 lags behind its competitors is its LAN speeds. Like many other options on this list, it has four ports but they only reach up to 100Mbps. There is also a USB 2.0 port to add network storage devices.
The Linksys E2500 N600 isn't the best choice for gamers who want the fastest speeds for competitive play. Its purpose is to provide entry-level connectivity for budget-conscious buyers who want to spend as little as possible on their router.
This article includes affiliate links, which may provide small compensation to Dot Esports.