Every week we think the EU LCS is figured out. G2 and Fnatic are good. Splyce, Giants, and Misfits depend on other teams throwing. Everyone else is trash.
And every week, we get surprises. Last week, it was both G2 and Fnatic losing on the first day to Splyce and Misfits. Misfts then turned around and lost to H2k. Only two teams, Splyce and the Unicorns of Love—yes, those Unicorns—ended the week with clean records.
So yeah, it's a clown fiesta again. With two weeks of play left, everyone's still alive for playoffs—only a game separates H2k and FC Schalke 04 at the bottom from a massive tie for sixth place. To try and sort through the mess, our voters assigned points to the teams from 1 (worst) to 10 (best). We start at the bottom, though with the chaos this year, the bottom teams might end up being the best.
Throw, throw, throw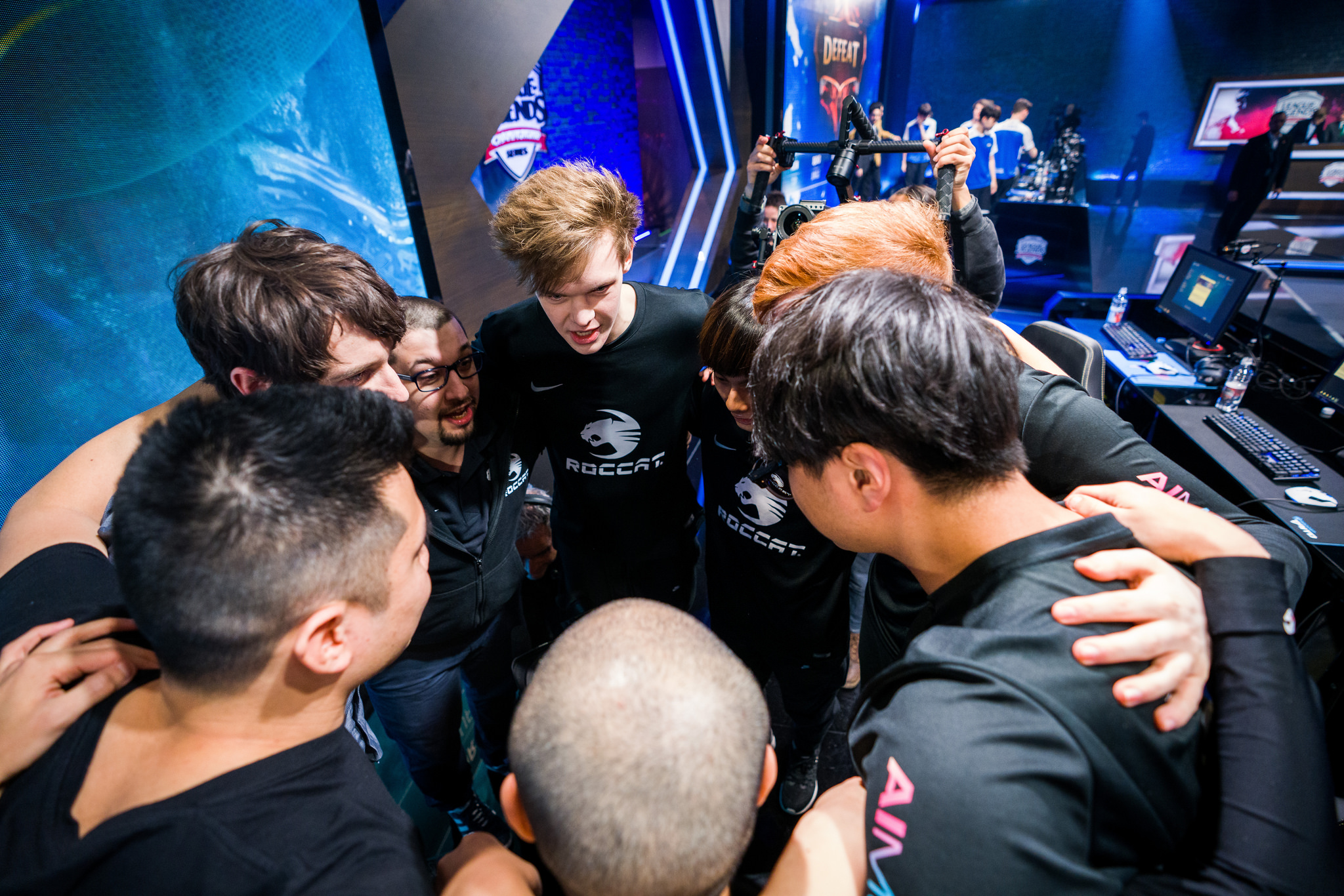 In a region defined by game-breaking mistakes, these are the teams that can throw the hardest. It's especially sad since they have put together stretches of strong macro only to see it all go down the drain with one pick or fight. Just like with the real standings, there were several ties in the power rankings, with ties broken by the team's positioning in last week's rankings.
10) ROCCAT (4 points, -2)
ROCCAT deserve credit for putting on the first show of the double-stacked Baron and Banner buffs on a siege minion. But that only came after Giants threw, pushing up mid lane with no vision against a Zac. But this was fun:
9) H2k (10 points, +1)
H2k's recent victories have followed a similar formula: feed early, and then take a miracle teamfight. That almost worked out for them against Unicorns of Love last week, but they weren't quite able to seal the deal. Then against Misfits, they went all-in on a late-game comp and got a fortuitous Baron that they used to close. Still, that's not a repeatable formula, not in the current fast-paced meta.
8) FC Schalke 04 (10 points, -1)
Schalke are one of the most disappointing teams in the league. They show strong macro at times and are comfortable trading sides of the map. But they almost always get caught at some point, especially ADC Elias "Upset" Lipp. And mid laner Erlend "Nukeduck" Holm's strong early games aren't turning him into a late game carry.
Playoff Fodder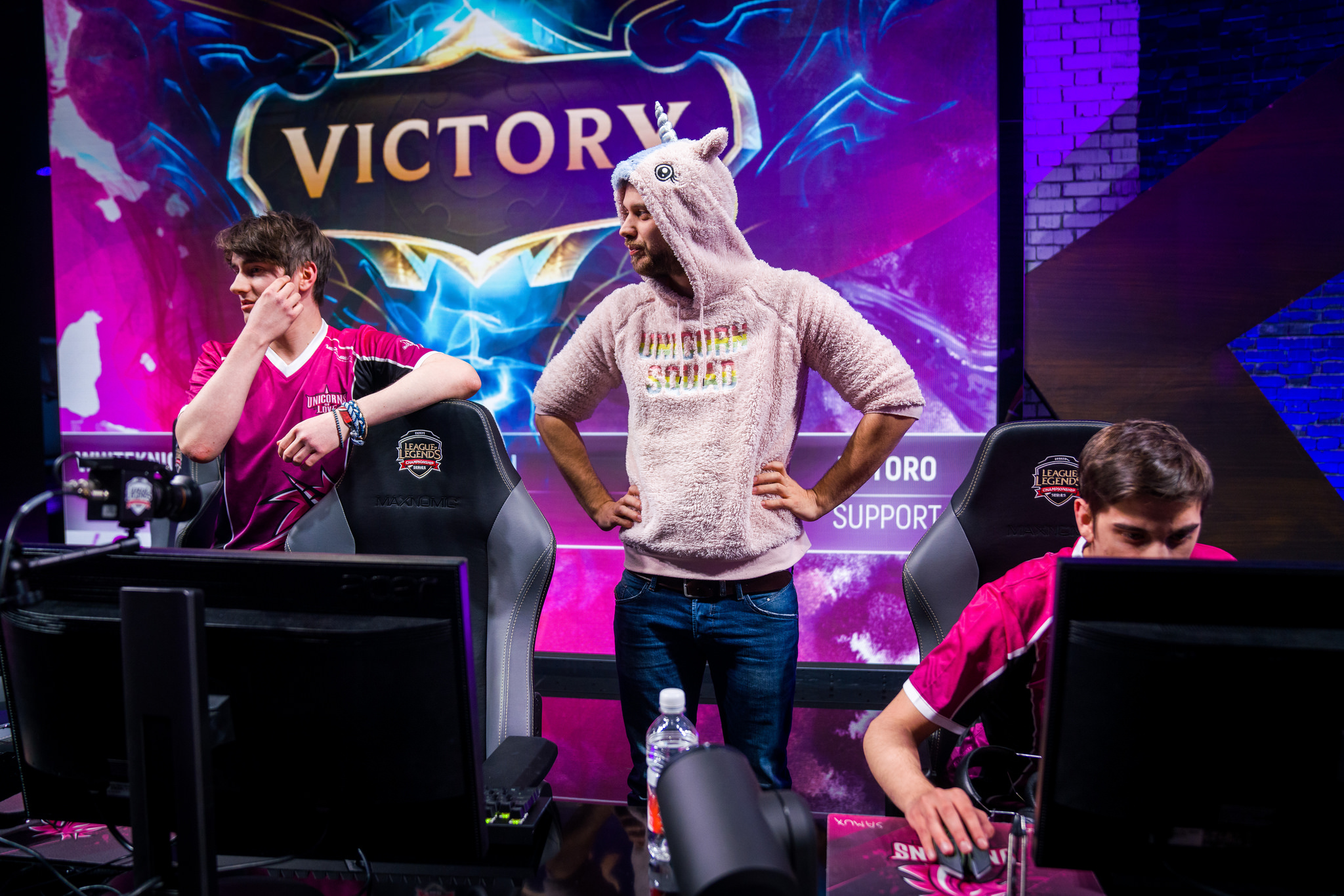 Giants and Vitality are in a bit of a free fall, and look like cannon fodder if they make playoffs. Unicorns of Love on the other hand, have shown some spunk in recent weeks.
7) Giants (17 points, -1)
Giants have a better record than the teams at the bottom, but that doesn't mean they're a better team. They have pulled some creative macro moves in the early game but are utterly clueless past 20 minutes. They literally look like they have no idea what to do or what objectives to focus on. That's not going to be easy to fix with two weeks left.
6) Unicorns of Love (19 pionts, +3)
Unicorns of Love also don't know how to macro but they do know how to fight around mid laner Fabian "Exileh" Schubert. He's third in damage behind Rasmus "Caps" Winther and Luka "Perkz" Perković, and doesn't have the team support that those two players receive. He and ADC Samuel "Samux" Fort are beasts in the late game.
5) Team Vitality (26 points, no change)
For a game, Vitality looked like they figured out their objective control issues. With Tracker's Knife removed in Patch 8.4, Vitality were able to sneak a couple Barons without contest against Schalke. And then Erberk "Gilius" Demir won a smite fight! But when they tried to do the same against Fnatic, things fell to pieces.
Are they good or not?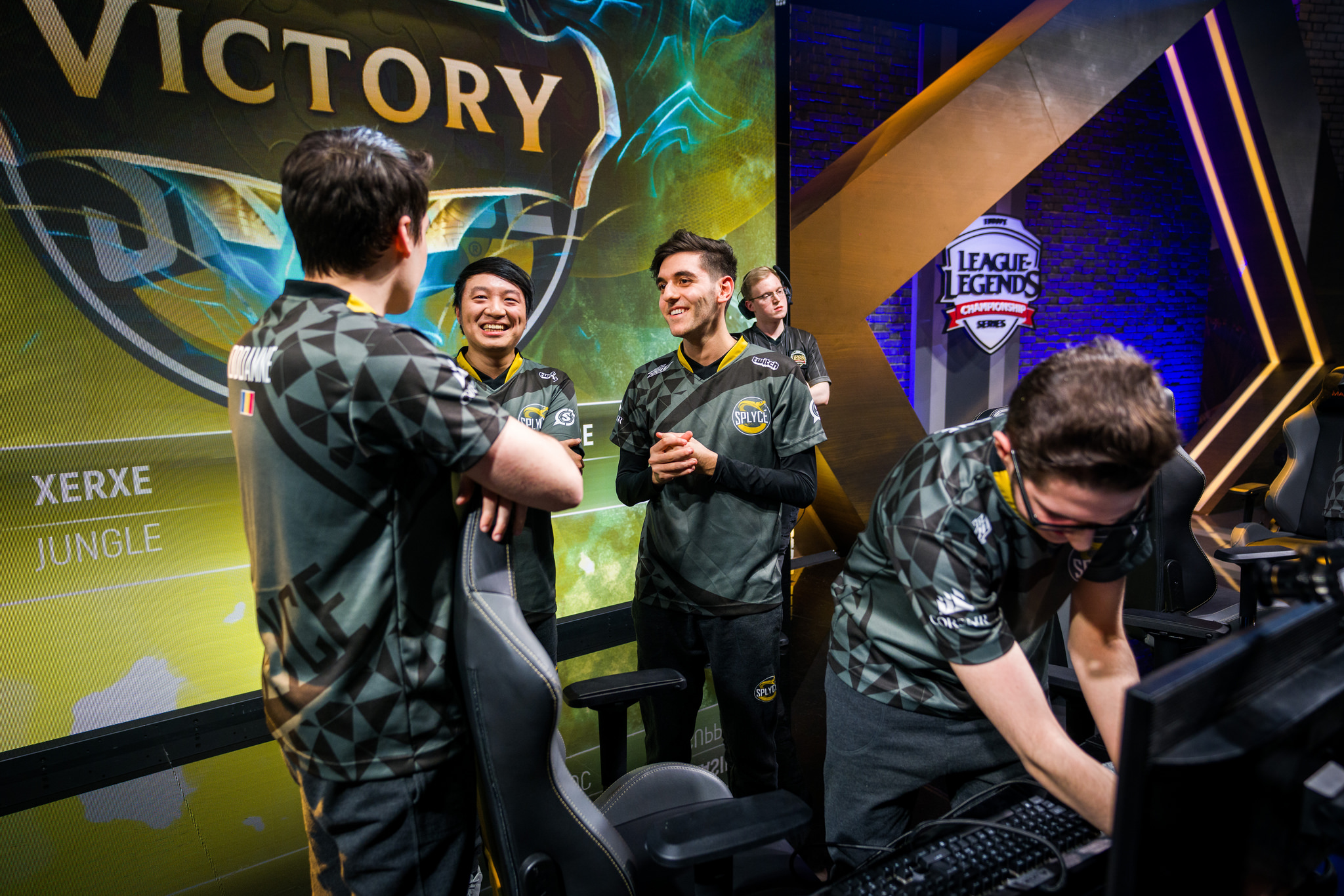 Normally, we'd have the top two teams in a tier of their own. But not this week. That's what they get for losing. Nobody in this region deserves a place above the fray.
4) Misfits (27 points, no change)
Misfits continue to hang around, beating Fnatic last week to keep treading water in the standings. Chres "Sencux" Laursen's mid lane Anivia was fun in terms of screwing with meta picks like Sion and Alistar.
3) Splyce (31 points, no change)
Splyce are rounding into form. A fun early-game comp worked against G2 and strong vision and macro against ROCCAT led to a clean 2-0 week. This team could be the best in the region right now.
2) Fnatic (38 points, no change, 2 first-place votes)
Fnatic lost to Misfits and were in a huge hole against Vitality before Gilius decided to gift them a couple major neutral objectives. They've fixed some of their issues from last year, but new ones have popped up, namely Paul "sOAZ" Boyer's top lane.
1) G2 (38 points, no change, 2 first-place votes)
G2's early game strength was shut down by Splyce of all teams last week. And then Giants fought well against them as well, utilizing a creative bot lane teleport play to get ahead. G2 won with scaling in that matchup, but this is not the same clean G2 team we've seen the last few years.