Over the past few years, PC gaming chairs have taken over the computer chair market, so figuring out which gaming chair is right for you can be an overwhelming task.

Calling the market oversaturated would be an understatement. Just type in gaming chair on Amazon and you'll find a plethora of brands you've probably never heard of. The market has grown so much that there are well over 100 companies offering a gaming chair on the website. Finding the appropriate chair can require a heavy amount of research. We've compiled a few premium choices that cover a wide variety of needs.

Gaming on a budget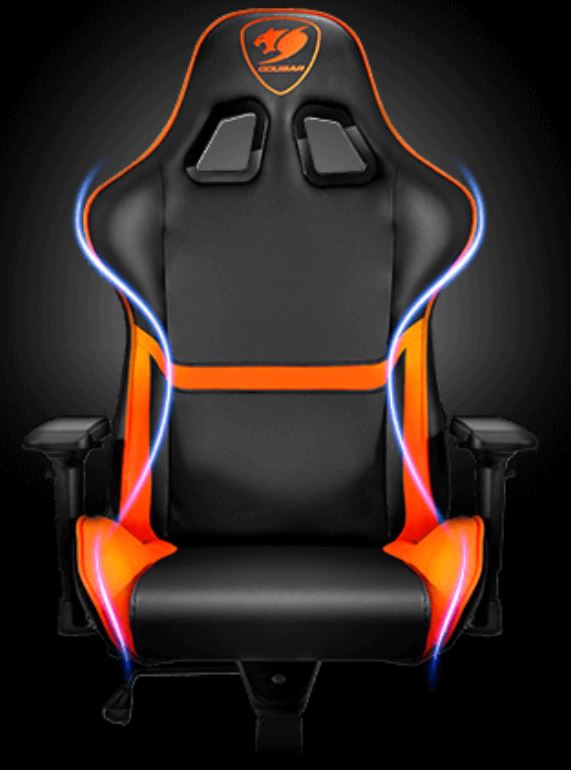 Cougar Armor
The first chair we'd recommend for gamers who are looking for a decent gaming chair on a budget is the Cougar Armor model. This chair has a price tag of $288 dollars on Newegg and regularly goes on sale at a discount. The chair is a bit small if you consider yourself a member of the Big and Tall body type, but it does boast a noteworthy 265-pound weight limit. This weight limit offers around 15 pounds more support than similarly sized chairs that have a limit closer to 250 pounds.

The chair has a 180-degree recline and also comes with adjustable tilt resistance. After using this chair over the span of about a year, it still holds up pretty well. The chair still feels sturdy for the most part, and besides some threads getting frayed on the back cushion we haven't had any issues with our model. This is a great chair if you really want to upgrade to a gaming chair, but are looking to do so at a lower price point.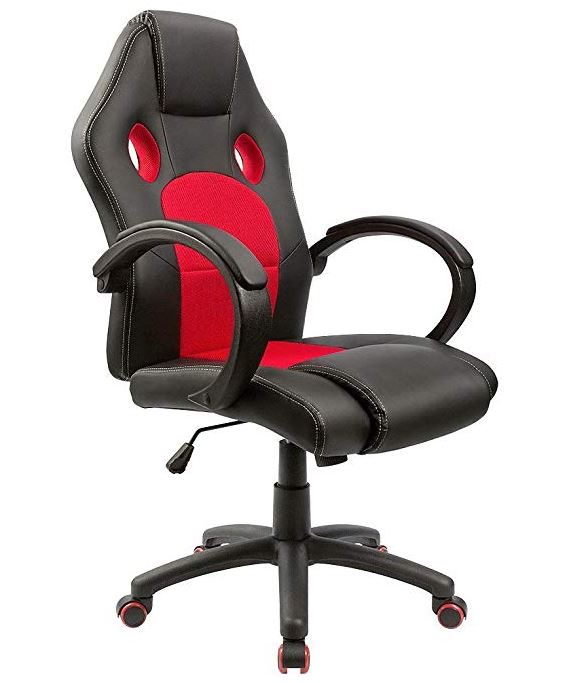 Homall Gaming Chair
If you're looking for an extra budget-friendly gaming chair, look no further than Homall's take on the popular design. This chair looks like a hybrid between a regular computer chair and a more modern styled gaming chair.

The chair has a price tag of $62.99 and claims to have a weight limit of 280 pounds. Out of over 800 reviews on Amazon, the chair manages to have a 4-star rating. According to one of the top-rated reviews from a verified customer, the chair is a great value. The reviewer also said assembly for the chair was a breeze, and if they had the option, they would give the chair a sixth star. If the budget is too tight for the Cougar, give this chair a shot.

The Standard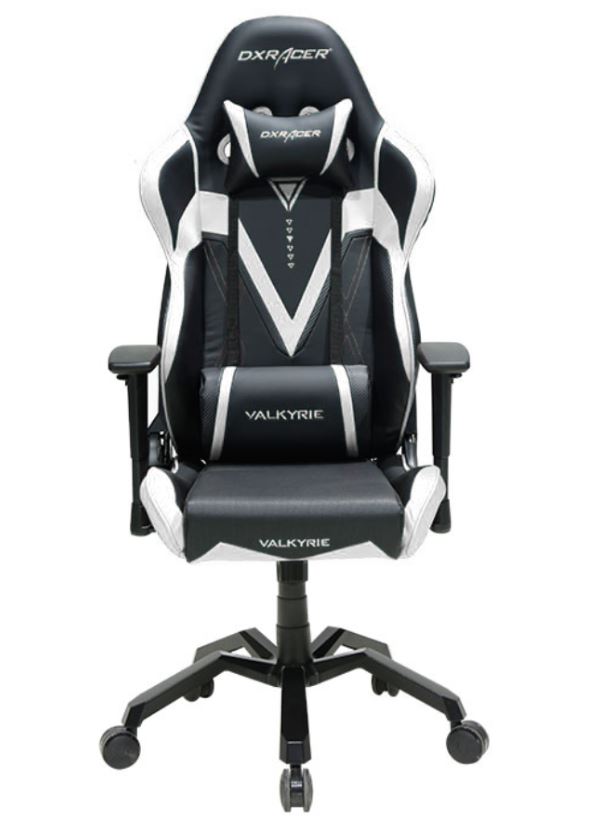 Dx Racer Valkyrie
The Dx Racer Valkyrie series is what you might consider the standard when looking for a gaming chair. The brand is one of the most well known in the gaming community. The Valkyrie is Dx Racer's option for a high-quality gaming chair made to fit average size folks.
The Valkyrie has a weight limit of 215 pounds and is recommended for people no taller than 6'1. The chair has adjustable arm and tilt options like most similar priced chairs on the market. The chair will cost you around $379 dollars, so you'll want to make sure its a worthy investment before placing the order. Here is a great review from an orthopedic physical therapist who recommends the chair.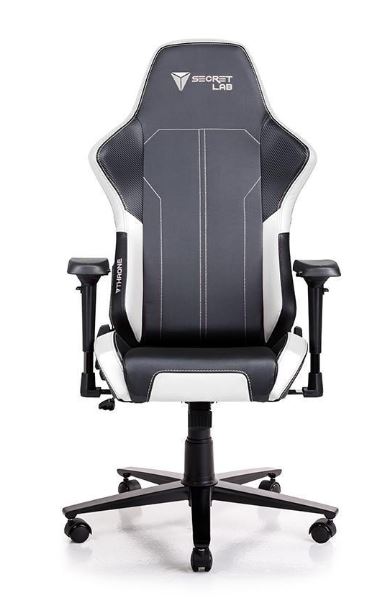 Secret Labs Throne Series
The Secret Lab Throne series is definitely the biggest competition for the Valkyrie in terms of quality and price point. The Throne series has a weight limit of 220 pounds and a recommended height of 5'9. Just like the Valkryie, it comes equipped with a variety of tilt and armrest adjustment options.

The Throne series has a price point of $390, but regularly goes on sale for around $300. If you're interested in this chair, check out this review that walks you through all of its features.
Big and Tall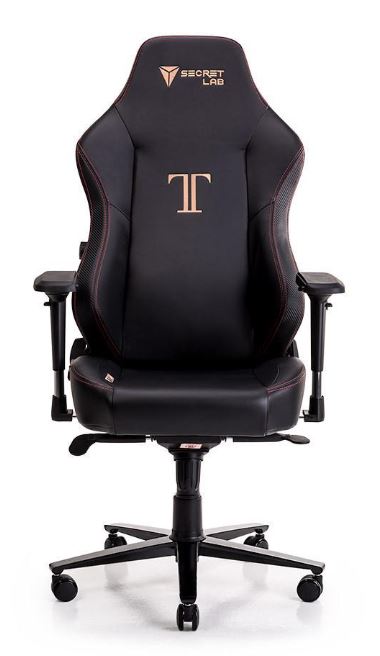 Secret Lab Titan
The Secret Lab Titan is what some might consider the Cadillac of gaming chairs. It has a maximum weight of 290 pounds and a maximum height of 6'4. The chair features a taller backrest and wider seat base, the idea being that the larger-than-average person won't feel crowded when sitting in the chair. It also has a new tilt system that the company compares to those found in high-end car seats.

The Secret Lab Titan usually cost around $500, but regularly goes on sale for around $400. If you think the Titan sounds like it may fit your needs, check out this great review from Tech Guided.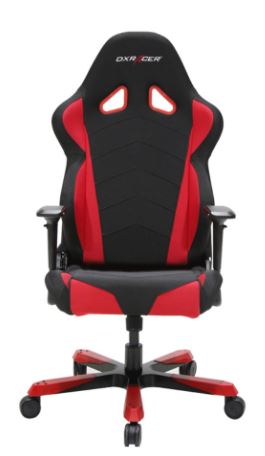 Dx Racer Tank
The Dx Racer Tank series is by far the Titan's biggest competition. The Tank series is Dx Racer's premium Big and Tall model and boasts a weight limit of 330 pounds. The recommended maximum height is the same as the Titan at 6'4.

The Dx Racer has the same adjustable bells and whistles as far as tilt and armchair adjustment goes, and also has a wider than usual base just like the Titan. Outside of the height difference, a big part of comparing these chairs comes down to personal preference. For a great overview and demonstration of what the Dx Racer Tank model is all about, check out this review from TechedOff.