This article is brought to you by LoLwiz — The No. 1 in-game stats app.
---
On Saturday morning, two long-suffering LCK organizations will face off for the championship trophy.
Both Afreeca Freecs and KING-ZONE DragonX (formerly Longzhu Gaming) have been hyped up as championship contenders for a long time. Both have disappointed heavily in the past. KING-ZONE broke through last year with a revelatory summer split that ended in a championship.
Not it's Afreeca's turn to try and break their curse. But KING-ZONE aren't going to back down—they've improved from their magnificent run last year and are now the class of the world. Do Afreeca Freecs have any chance of stopping them?
Pesky Peanut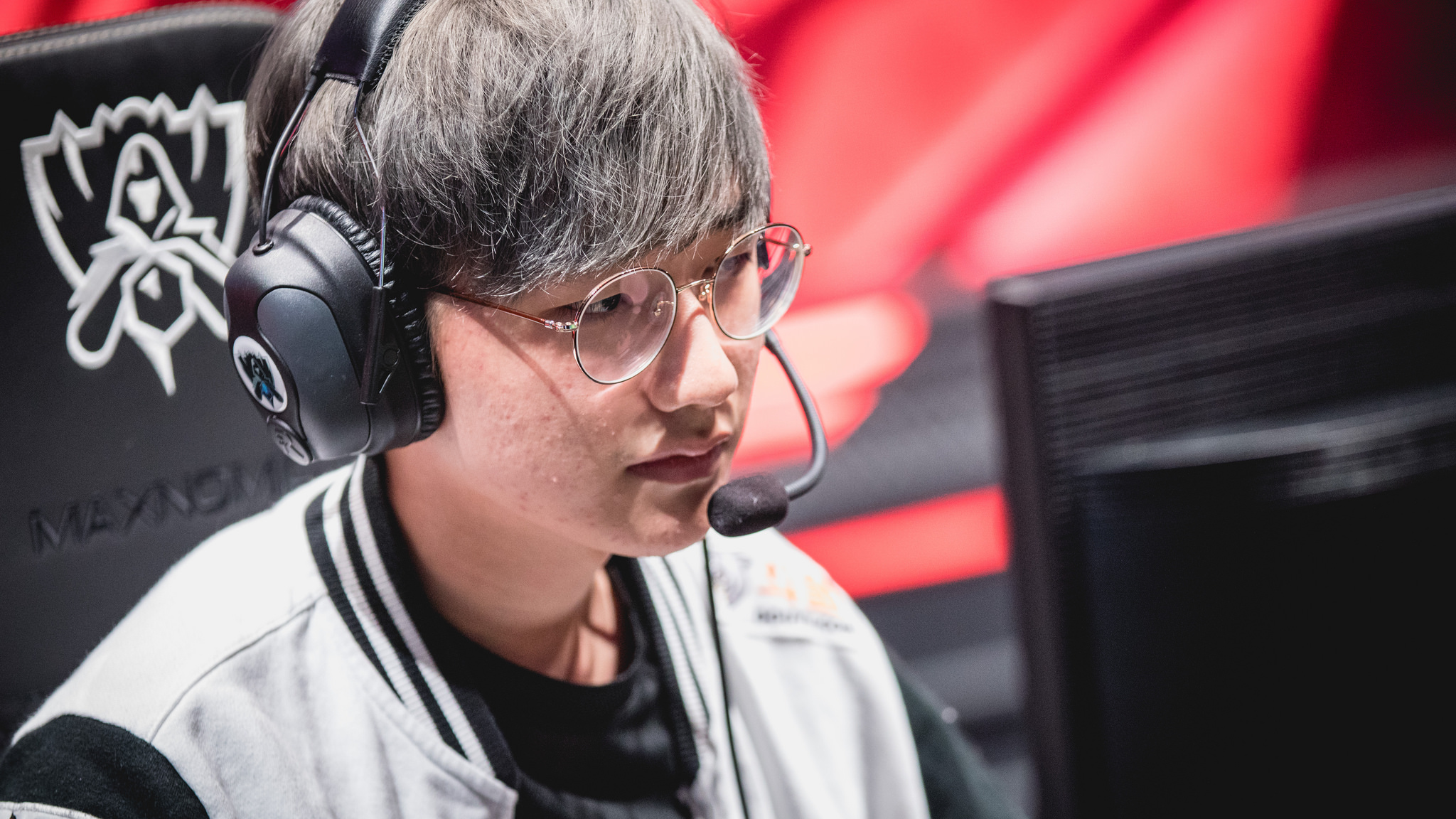 The biggest reason for KING-ZONE's improvement this year has been the addition of jungler Han "Peanut" Wang-ho. Peanut was teammates with KING-ZONE's duo lane on the ROX Tigers team from 2016 that fell just short at Worlds. But after a year spent with SK Telecom T1 learning the intricacies of that team, Peanut has evolved into a much different jungler.
It helps that he plays alongside top laner Kim "Khan" Dong-ha, a similarly aggressive player. Those two can smash the top-jungle two vs. two like no other combination in the world, and Peanut's early game stats are far and away the best in the LCK.
But Peanut has also gotten more refined in his map movements and objective control. KING-ZONE secured an absurd 79 percent of first barons during the regular season. Having strong lanes that snowball intelligently helps. But Peanut has been the missing ingredient.
Unfortunately for Afreeca, Peanut hits them at their weakest position. There's a reason why KING-ZONE beat them in both regular season matches. Nominal starter Lee "Spirit" Da-yoon just can't keep up. When he was subbed out in last week's win over KT in favor of Lee "Mowgli" Jae-han, things did not improve.
Mowgli's early pathing was a disaster and KT's junglers were able to win the early game with ease. They weren't able to snowball into anything meaningful, but KING-ZONE is a different beast. They won't make the same mistakes that KT did.
Afreeca will have to get even more creative to help Mowgli than they did in the series vs. KT. All of their pocket picks have to come out, especially in the top lane where Kim "Kiin" Gi-in has proven extremely talented. In mid lane expect more cheese, like the banner Karma mid they used last week to secure lane priority, in an effort to help Mowgli from falling behind.
Can Kramer shine?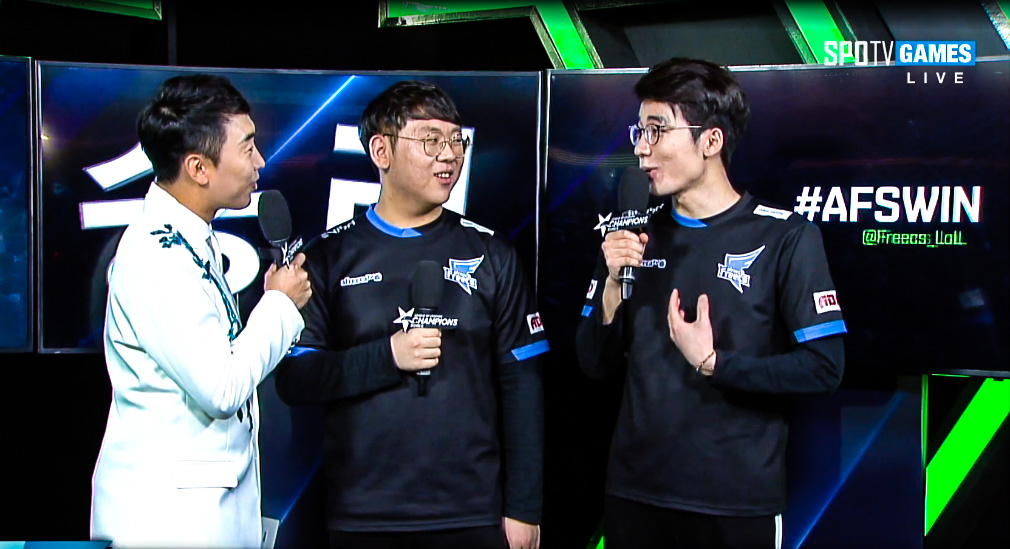 Securing Mowgli's early jungle path will only help if the team can win fights later. They were able to do exactly that last week against KT by getting a superior ADC performance out of Ha "Kramer" Jong-hun.
Kramer is one of a newer generation of Korean stars, like Song "Rookie" Eui-jin, that analysts have raved about for years and are finally carrying their teams to success. His lane with support Park "TusiN" Jong-ik has turned into an extremely dangerous one, and the two gave KT fits last week.
Kramer displayed great lane control against Kim "Deft" Hyuk-kyu, and the two even made Cho "Mata" Se-hyeong largely irrelevant. It doesn't get any easier this week against Kim "Pray" Jong-in and Kang "GorillA" Beom-hyeon. Those two are extremely self-sufficient and know how to scale into the late game where fights and positioning matter.
Those fights will be key for Kramer—he has to carry with flawless positioning for Afreeca to have a chance. If he puts out more damage than PraY, he might just punch Afreeca's ticket to MSI and, along the way, confirm his status as one of the best ADCs around.
Kuro's revenge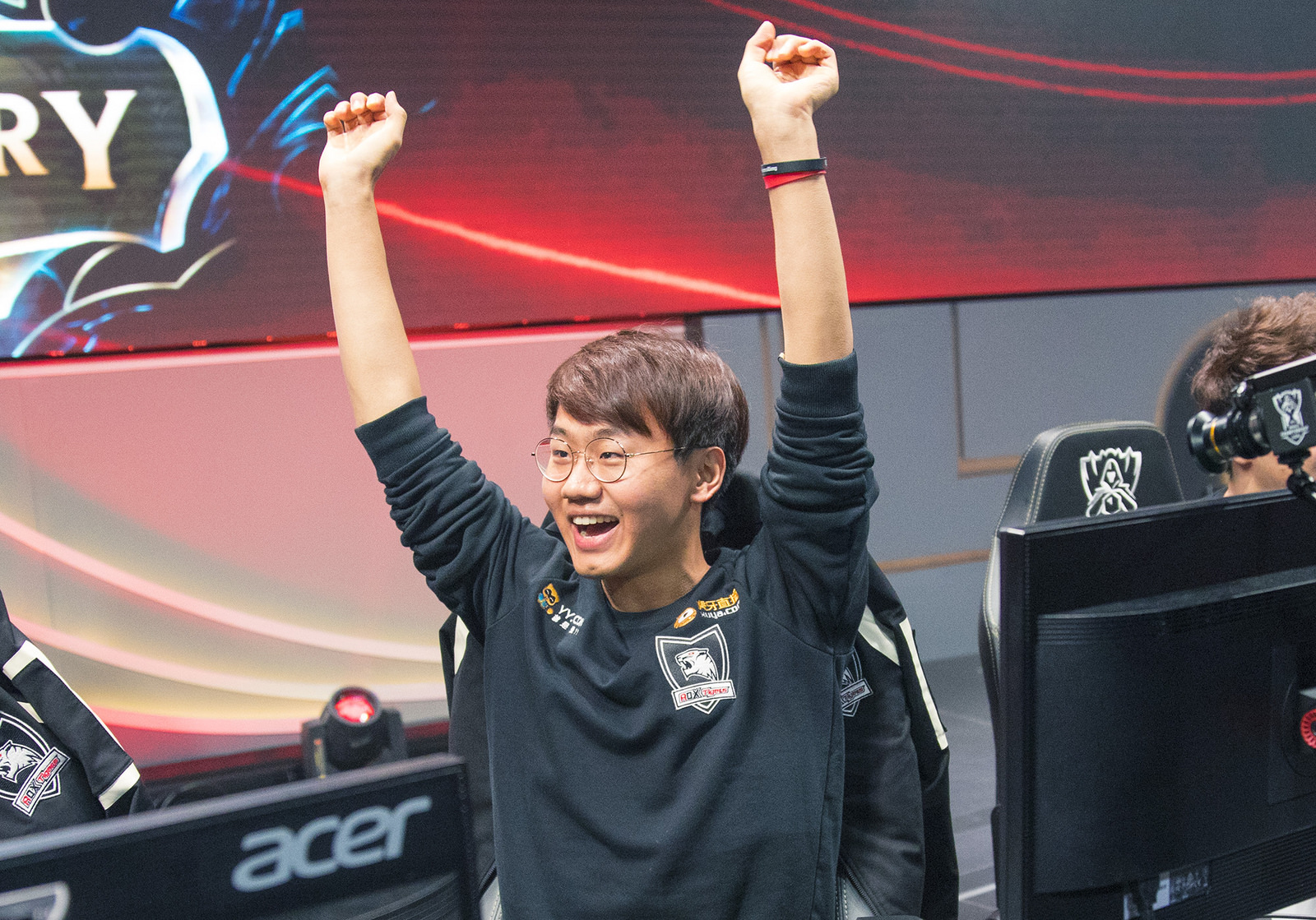 With the offseason addition of Peanut, KING-ZONE is now three-fifths of the older ROX Tigers roster that had such great success in seasons five and six. The fourth, star top laner Song "Smeb" Kyung-ho, was just eliminated by Afreeca last week. The fifth, and least-heralded member, is mid laner Lee "Kuro" Seo-haeng.
Kuro has made a career of being a support-style player who never really carries but throws everything into getting his team ahead. Need another shield? He'll pick Karma. Global ults? Galio is in his wheelhouse. Need some crazy? He even plays Yasuo mid.
Kuro was long regarded as the weak link of those Tigers teams. Against their primary rivals, SKT, he indeed fell short laning against Lee "Faker" Sang-hyeok. Saturday's match is another chance for Kuro to prove to his former teammates—and the world—that he can be a great player. That greatness isn't always getting a CS lead or securing a bunch of kills.
Kuro has a chance for revenge, but also for redemption. Two young, hungry teams will fight for the title Saturday morning, but the man who may want it the most might be the wily old vet.