Everyone has been there before, when the culmination of a 20-minute Fortnite match comes down to just two players. Whoever can kill the other the fastest, wins.
Well, in a recent match, I was one of those players, desperately trying to end my 2018 on a high with a great squad victory. I had killed nearly nine people in the recently released High Explosives LTM and had the last remaining opponent in my sights.
Focused on the player, I launched myself into the air with a set of balloons to pelt rocket death down on them from afar and take a convincing win. It was all going well and a victory was in my sights—until a giant Disco Ball appeared in the sky.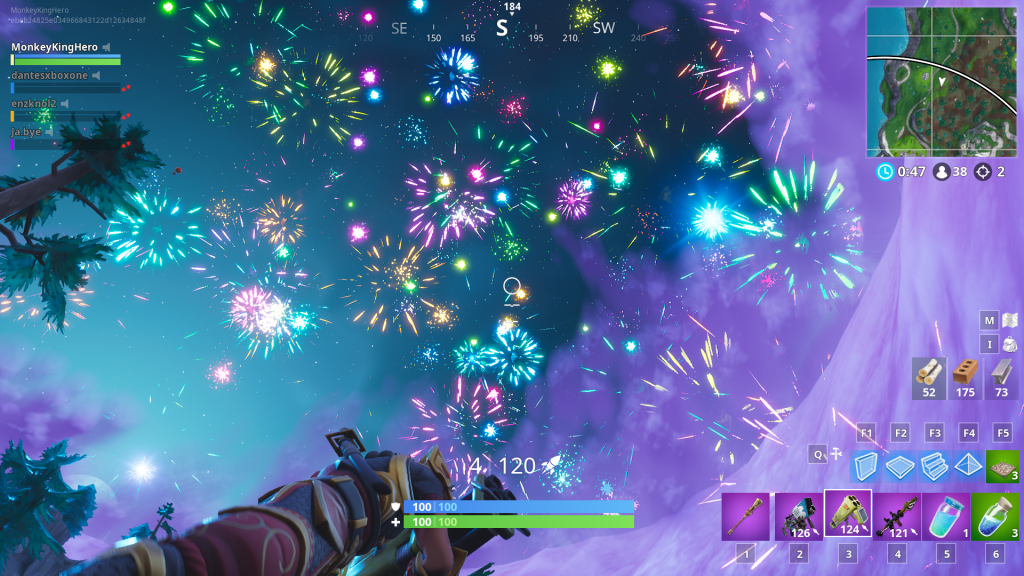 For those of you who have been playing Fortnite throughout the day, this large looming Disco Ball should come as no surprise. The Disco Ball appears just about every hour to celebrate the new years in the different timezones.
I, however, hadn't seen or expected this to happen when I launched myself into the sky. Unbeknownst to me, the Disco Ball causes you to instantly start dancing as if a Boogie Bomb had hit you. And that also stops you from using the balloon item.
Fireworks sparked, emotes littered the battlefield, and I was sent hurtling at high speed down to the earth below in what was a quick death and an easy (and cheap) victory for the opposing player.
Needless to say, it was hardly the end to 2018 in FortniteI was hoping for.