An in-game message has revealed the next limited time mode coming to Fortnite: Battle Royale, and it's all about big squads.
The new mode is called Teams of 20, and it's exactly what it sounds like. It will feature five teams of 20 players all facing off against each other, much like the previous 50-vs-50 game mode, but with more teams that have less players on them.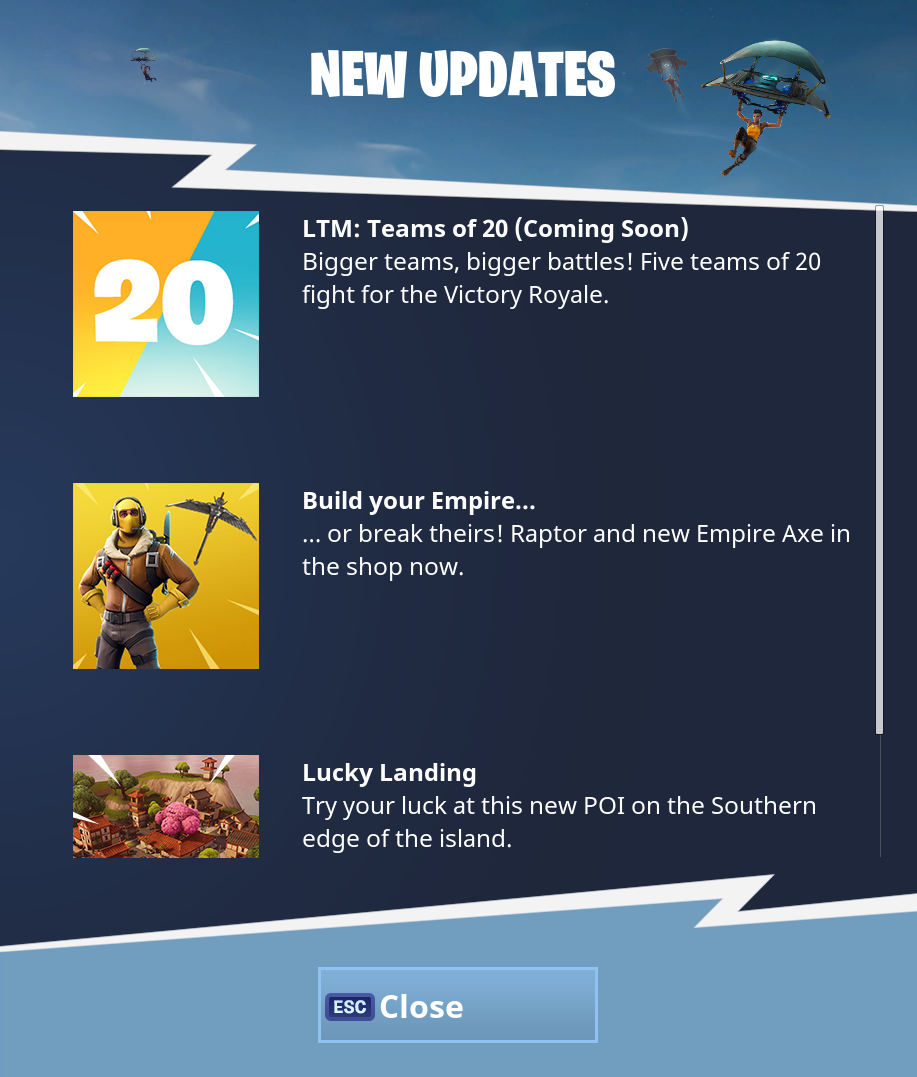 While 50-vs-50 was hectic and chaotic, this mode will likely offer more of the same, albeit a bit more controlled. Plus, recent quality of life changes will help out, like being able to see all of your 19 other teammates on the map at once.
It'll be interesting to see what, if any, strategies are employed by teams in the mode, as there are five massive teams fighting it out with each other spread all over the map. Will you land with the rest of your team or try to fight it out alone? Will you play aggressive or team up with others to build gigantic forts?
Previous other limited time modes featured snipers, legendary weapons, silenced weapons, and more. The new mode should be live some time in the next week or so.
Update: 9:40am CT, March 7, 2018
Epic Games has confirmed the new limited time mode will release tomorrow, March 8, and there's a brand new trailer to go with it.