It didn't take long for Fortnite: Battle Royale's stranglehold on the gaming world to transition to mobile. The game has reached the top of the iOS charts after not even a full day of limited release.
The mobile version of the hugely popular game is invite-only right now, but that hasn't stopped it from becoming number one, above even The Sims and fellow battle royale game Rules of Survival.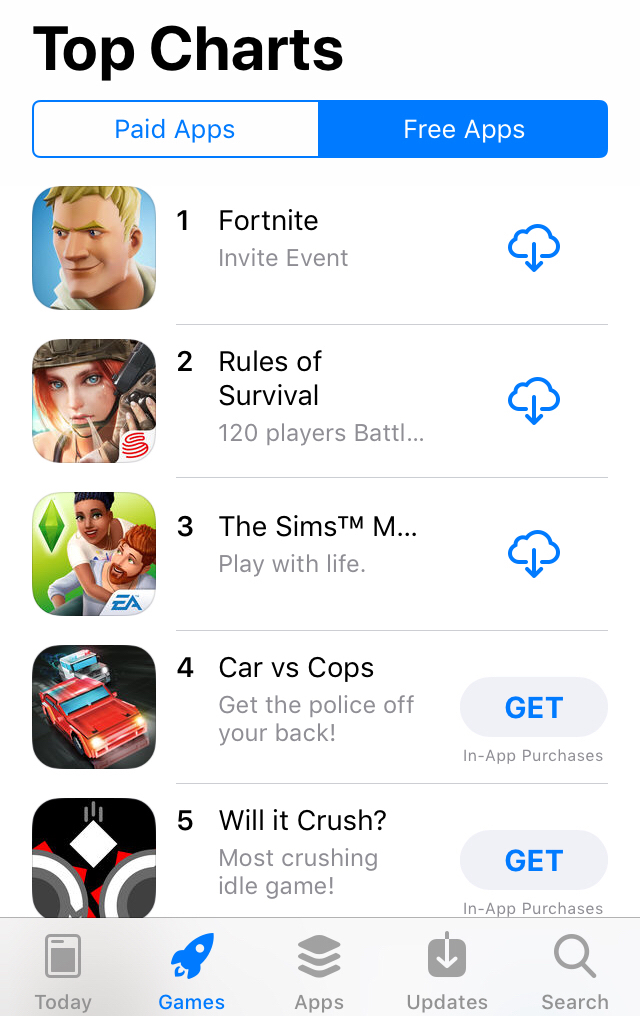 Those lucky enough to get invited to try out Fortnite on mobile will find that the game is nearly identical to how it is on other platforms—albeit with lesser graphics and more difficult controls.
Epic Games has said that it will invite more players to try out Fortnite on mobile within the coming weeks and months, with players getting codes to invite their friends to try it out with them, too. For now, the playerbase is still very limited.
Fortnite is already one of the biggest games on earth, coming in ahead of PlayerUnknown's Battlegrounds for time played on PC in February. Between PC, consoles, mobile, and the ability to crossplay between platforms, it looks like Fortnite will somehow get even bigger in the days ahead.