A new set of weekly challenges went live today in Fortnite: Battle Royale—and one of them might be a little more difficult to complete than some players realize.
The final stage of one of the progressive Battle Pass challenges in season seven, week six asks players to "deal damage with Grenades, Clingers, or Stink Bombs to opponents." The only problem, however, is that Clingers aren't in Fortnite anymore.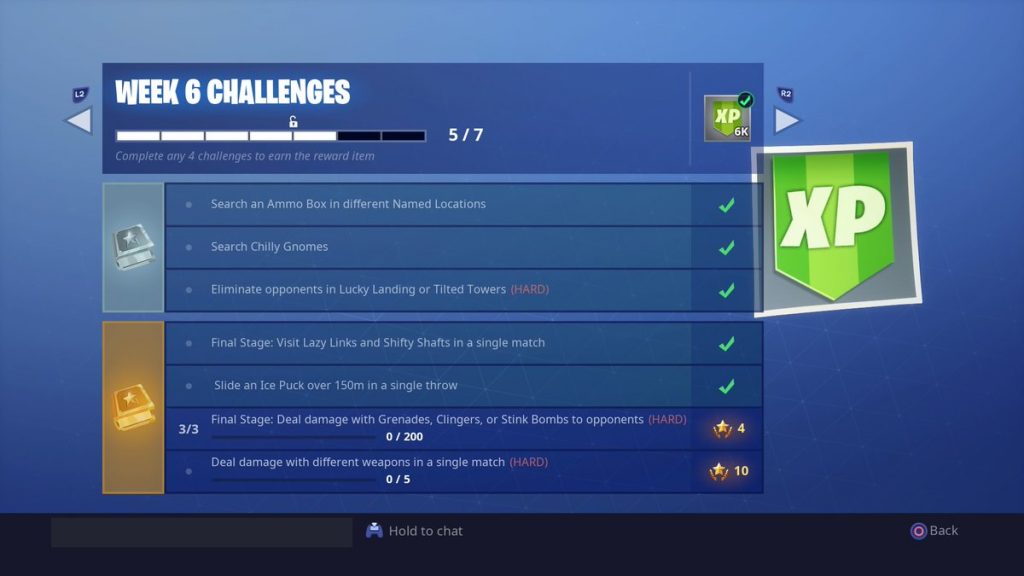 The sticky grenade was originally introduced to Fortnite: Battle Royale in patch 3.6 on April 24, 2018. But at the start of season seven on Dec. 6, the Clingers were retired to the vault—they're now only available in the Playground and Creative modes.
Since you can't complete challenges in either of the modes in which Clingers are available, its inclusion in this text is likely a typo (we hope). So, when you get to stage three of this challenge, you'll need to deal damage with only Grenades or Stink Bombs.
Related: Where to find Chilly Gnomes for the season 7, week 6 Fortnite challenge
If you try to scour the map in search of Clingers, you'll simply be wasting your time. Hopefully, Epic will decide to fix the text for this challenge and replace Clingers with another explosive item.