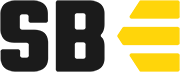 This article is brought to you by StatBanana, the best Dota 2 strategy tool.
---
There are few things in the world better than kicking back in your chair, relaxing, and watching a game of Dota 2 before inevitably jumping up in excitement as big plays happen on your screen. But if you prefer a more social experience, you can watch TI9 at a Pubstomp.
Valve and Barcraft United are giving fans of the game a new way to watch the exciting events of TI9 unfold. Any locations interested in hosting a TI viewing party can submit their applications now and listings will be revealed on Aug. 14.
"Pubstomp" is a common term used in Dota 2 to describe an organized group or team dominating a public match. Its dual meaning with the alcoholic pub isn't lost and has thus become the unofficial name for a viewing party in the Dota 2 community.
While viewing athletic competitions in sports bars and pubs is common, the first Pubstomp came courtesy of StarCraft, where it was known as Barcraft. The first Barcraft can be credited to a user on Reddit who simply wanted to watch StarCraft instead of the same old sports replay on a bar TV. The response was overwhelming and the term Barcraft was born.
Pubstomps are always a great way to meet new friends since like-minded people can bond over Dota 2 and drinks. Prepare your bottle openers and your coasters for The International 9, which starts on Aug. 15.