The dust inside KeyArena has settled, and we have a new Dota 2 world champion team. The efforts of Kuro Salehi "KuroKy" Takhasomi and the rest of Team Liquid have won them the first ever clean sweep of an International grand final, the seventh Aegis of Champions, and almost $11 million in prize money.
The tournament itself was certainly one for the ages. Only five heroes went unpicked, and not a single hero was seen breaking the three-digit barrier in terms of matches. The metagame itself was also highly entertaining, being focused on laning and ganking in the early game in order to gear up for a chaotic mid game.
But as with every iteration of Valve's flagship Dota event, the inevitable roster shuffle takes shape right after. Teams are already shopping for potential pickups and star players to build around, and even now there are rumors of transfers flying all over the place.
Here are just some of the players that organizations are likely looking to snag during the post-TI commotion.
Hard carries
Artour "Arteezy" Babaev
We're all used to it by now. Arteezy is always sought due to his skill as a core player and his marketability as a streamer. One of the Dota community's favorite talking points is the "RTZ to Secret/EG and back" meme, thanks to all the time he's spent going back and forth between the two.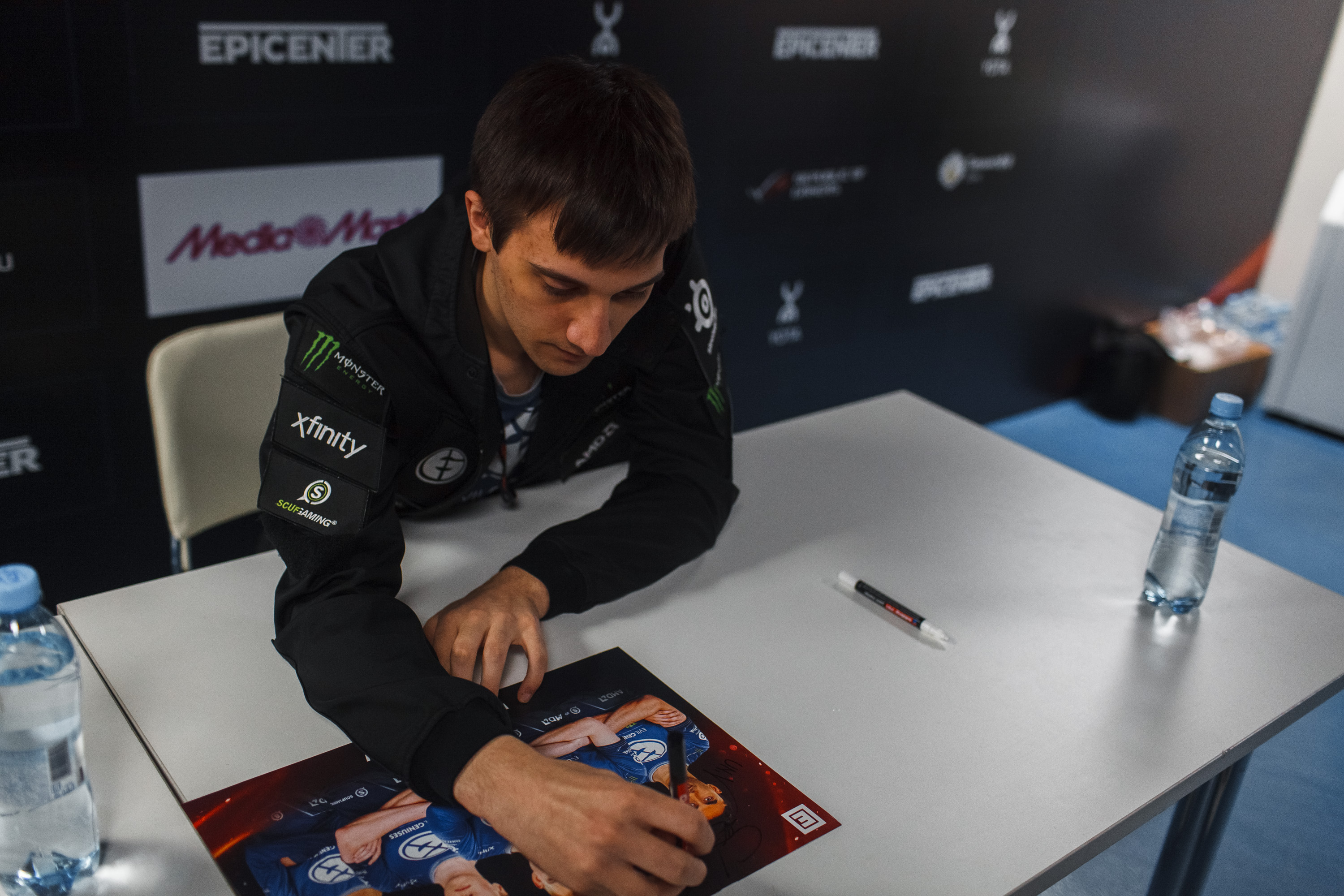 With Evil Geniuses' disappointing campaign at TI7, there is little doubt that the current roster is going to look quite different in the coming weeks. Given Syed "Sumail" Hassan's role in the team, EG will likely hold onto him for the time being.
As for Arteezy, he's never been shy about looking for greener pastures elsewhere — something that other teams will definitely have in mind.
Roman "Resolut1on" Fominok
Speaking of Team Empire, Resolut1on was key to their respectable top 8 result at TI7. Standing in for Vladimir "Chappie" Kuzmenko (who was sidelined by visa issues), he gave Empire the boost they sorely needed in Seattle.
And with Planet Odd's disbandment just several weeks ago, the man is undoubtedly entertaining contract offers from several different organizations right now. Anyone who manages to sign him will be receiving a true star.
Du "Monet" Peng
LGD.Forever Young's performance in the group stage and main event was very admirable, culminating in a third place result for the Chinese team. Each member unlocked a frightening new level of skill at TI7, including Monet who was having the tournament of his life.
Given that the Chinese scene has plenty of places for Monet to call home for the next season, it is highly possible for us to see this talented kid play for a different organization by the end of the shuffle.
Midlaners
Anathan "ana" Pham
The youngest member of OG had an immensely successful run this season, winning both the Boston and Kiev Majors and generally growing into a very mature player who can hold his own against the best.
Unfortunately for OG, this tournament was not one of their best and yet again the Aegis eludes them as an organization. Ana could be headed elsewhere right now, in fact, as Team Empire's manager Dmitry "Korb3n" Belov suggests.
Song "Sccc" Chun
During the post-TI shuffle, absolutely no one is safe. Even TI winners have kicked or otherwise lost players right after the event. The most famous (or infamous) example of this was when EG kicked Kurtis "Aui_2000" Ling from the TI5-winning lineup—all without warning.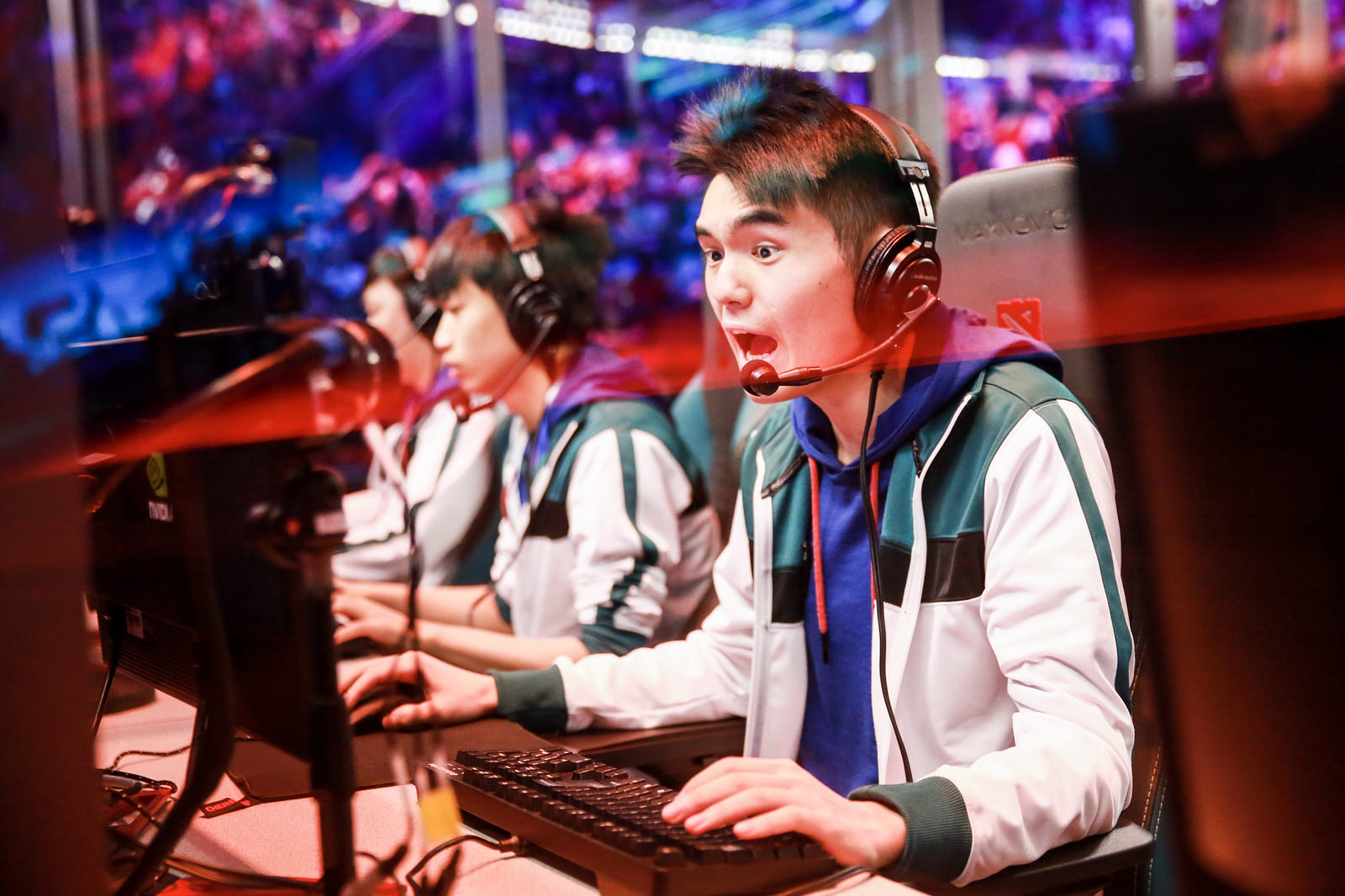 This is why we think that Sccc could become a free agent in the next few days. After all, he was instrumental to Newbee's run to the grand finals. As one of the best mid players in China right now, other teams in the Chinese scene will be looking to pick him up for sure.
Lu "Maybe" Yao
Maybe has been playing for LGD Gaming for about a year and a half now, but he has yet to win a TI or even a Valve Major. As one of the driving forces of the squad, he helped LGD finish in the top four spots at TI7, but for someone of his caliber, we're willing to bet he wants more.
Xie "Super" Junhao
There's no better way to say it: Super's performance for LFY at TI7 was nothing short of incredible. Although he is no stranger to playing high stakes matches at the International (thanks to once having been in the grand finals), he still managed to play at a level we've never seen him play at before.
At age 24, Super certainly isn't getting any younger by esports standards, but if his run at TI7 is anything to go by, there's still plenty of fight left in him. We think we'll be seeing him in the main LGD team after the shuffle.
Offlaners
Maurice "KheZu" Guttmann
KheZu exemplifies consistency and stability—two qualities that are important to have in an offlaner. Although he may not be as good as Saahil "UNiVeRsE" Arora, KheZu has shown moments of brilliance.
He left Team Secret earlier today, in fact, so a new chapter is already in the books for his career. The only remaining question is where exactly he'll be landing for the next season.
Damien "kpii" Chok
Australian offlaner kpii was a huge part of Newbee's campaign this year, especially on heroes such as Legion Commander and Axe. His talent and game sense are very valuable to his team, and few can say that he hasn't proven himself on the big stage.
Given that he's been on Newbee for nearly two years now, kpii could be looking for a fresh start in his career—even after finishing in second place at TI7.
Gustav "s4" Magnusson
The former International champion s4 is still a force to be reckoned with, even after leaving his old home Alliance. After joining OG last year, he found immediate success with his new team, winning two Majors and placing well in several tournaments in between.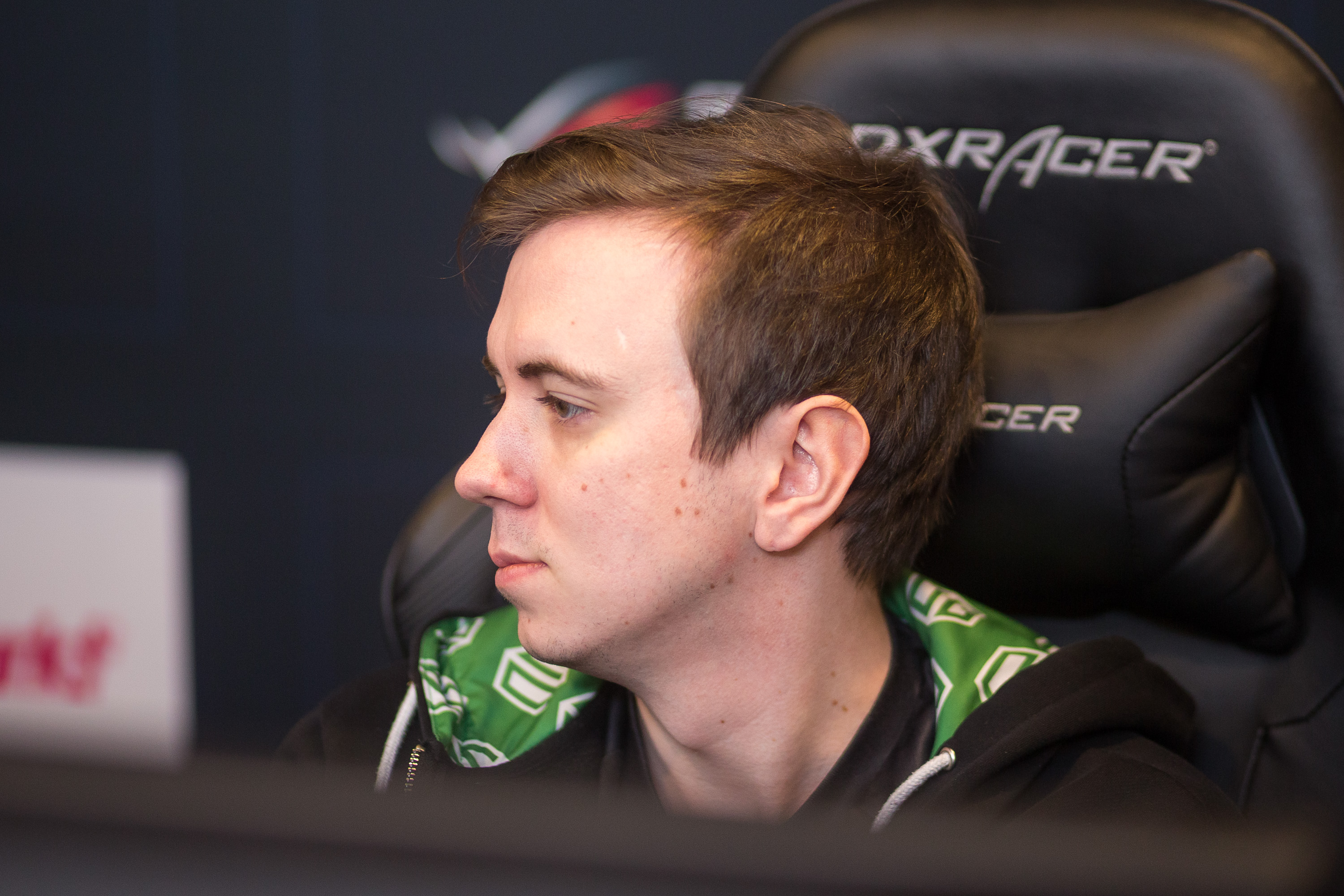 Although his team went out in top eight at TI7, it's clear that the Son of Magnus still has plenty left in the tank. Expect several transfer rumors surrounding him in the coming days until OG say otherwise.
Supports
Yazied "YapzOr" Jaradat
YapzOr is the obvious first choice in this category, given how well he's been playing since being acquired by Team Secret. His Rubick is feared and respected by every team out there, and when he does get his hands on the hero, he makes magic out of every opportunity.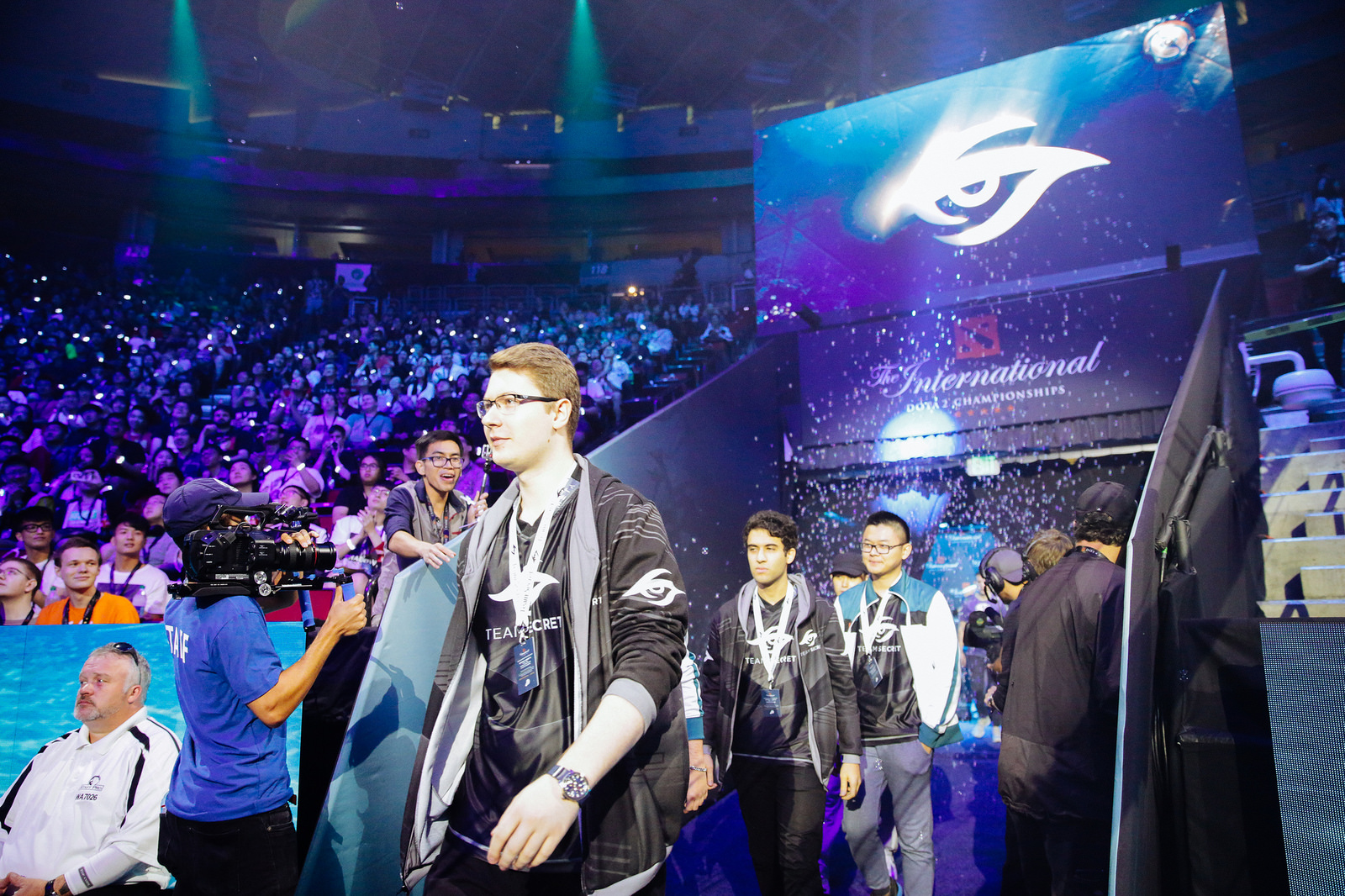 Right now, Secret still has him listed on their official roster, but if anything else YapzOr is surely getting tons of offers from other organizations. It's still entirely possible for him to jump ship at this point.
Ludwig "zai" Wåhlberg
Zai is still one of the best support players in the world. His versatility both in terms of his hero pool and ability to play both support positions makes him highly valuable.
No doubt EG will try their best to convince him to stick around, but the same rumors that suggest ana is leaving OG are also pointing towards zai heading back to Team Secret.
Jesse "JerAx" Vainikka
Arguably still the best position four player in the west (if not the world), JerAx's play on Earth Spirit, Tusk, and Rubick put him in a league of his own. JerAx can carry entire teams on his back no matter how far behind they might be in a game, while looking extremely flashy at the same time.
If there's one player that OG captain Tal "Fly" Aizik wants to retain (other than his friend Johan "n0tail" Sundstein), it's probably JerAx. He is simply too valuable to let go of easily.
Tue "Ah fu" Soon Chuan
If you want to talk about godlike support players, look no further than Ah fu. The Malaysian player had the tournament of his life at TI7, particularly on his signature hero Earth Spirit. One of the most spectacular plays of the event had his name written all over it, in fact:
It's obvious that he's learned a great deal being part of LFY, and that he's used his newfound knowledge to very good use. In all likelihood, we will still be seeing him in the LFY lineup, if not transferred to the main squad.
Andreas Franck "Cr1t-" Nielsen
Say what you want about Cr1t-'s abilities as a captain, but the man definitely has championship pedigree and the skill as a support to back it up. It's unfortunate that he and his team could not make it far at TI7, given the talent he was working with at the time.
But given that EG's roster has traditionally needed a more headstrong and outspoken captain, it's possible that Cr1t- may be on his way to a different team.
Fu "Q" Bin
And finally, we have Q, one of the best drafters in China and a key part of Invictus Gaming's Dota 2 Asia Championship run earlier this year. At TI7, he showed great prowess with Disruptor, thus letting the world know that he is not just a drafting phase one-trick pony.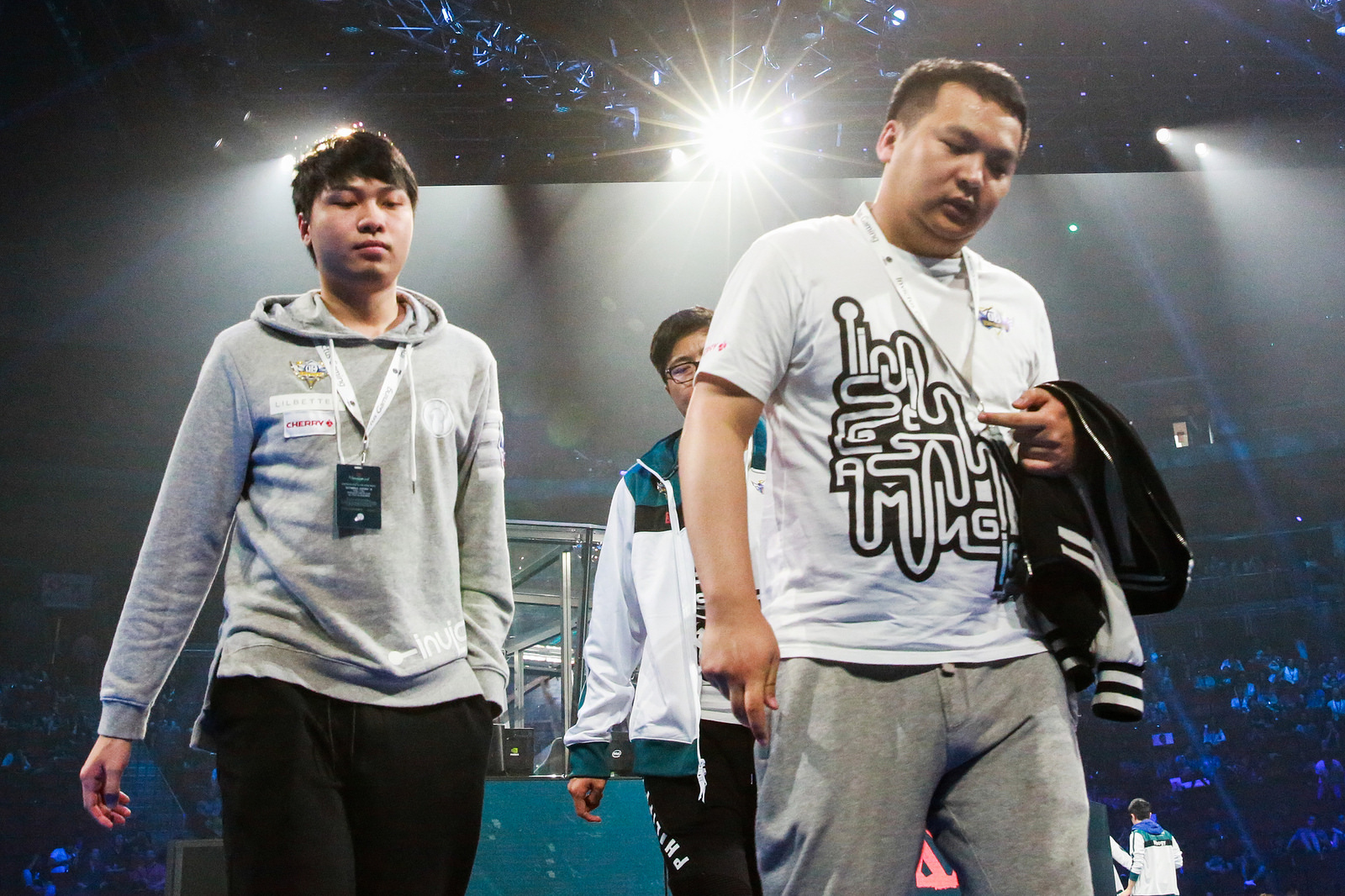 Teams that are looking to shore up weaknesses in the drafting department might want to look towards offering Q a good contract—should he decide to leave iG for the upcoming season.