Poland is getting its first big Dota 2 tournament since 2013 this week.
Sixteen teams, eight of which were directly invited by ESL, will clash over six whole days of competition at ESL One Katowice—which will culminate at the main event in Spodek Arena on Feb. 24 and 25. ESL's unique "brackets from the start" tournament format, which was seen at ESL One Genting last month, will once again determine how the event plays out.
$1 million dollars in prize money and 1,500 Pro Circuit points will be up for grabs in Katowice, the latter of which are now all the more important considering that nearly half the current season is over.
Every single team present at Katowice will undoubtedly play their hearts out here, given what is at stake when it comes to invites for The International 8 later this year. Squads looking to claw their way past the cutoff point, such as OG and LGD Gaming, will likely be the hungriest of the bunch—though tier one teams like Team Liquid and Virtus Pro will also be looking to solidify their positions at the top of the ladder.
Strap yourselves in, it's going to get rough out in Poland.
Main event headliners
Out of the eight directly invited teams, four of them are world-class lineups that can easily win premier events without breaking much of a sweat. TI7 champions Team Liquid are still at the top of their game, with no sign of stopping any time soon.
Virtus Pro, though already one of the best teams in the world, will be bolstered by the presence of new recruit Vladimir "RodjER" Nikogosyan. And of course, fresh off their victory at ESL One Genting, Newbee are coming into this tournament with high spirits and great momentum.
Above these three squads stands Team Secret, current Pro Circuit leaders in terms of total qualification points. The boys under Clement "Puppey" Ivanov's command have really hit their stride since taking first place at DreamLeague Season 8 last year, which catapulted them to the top of the leaderboard. Second place at ESL One Hamburg, gold medals at Captains Draft 4.0, and top 4 at Genting round out their impressive Pro Circuit resume thus far.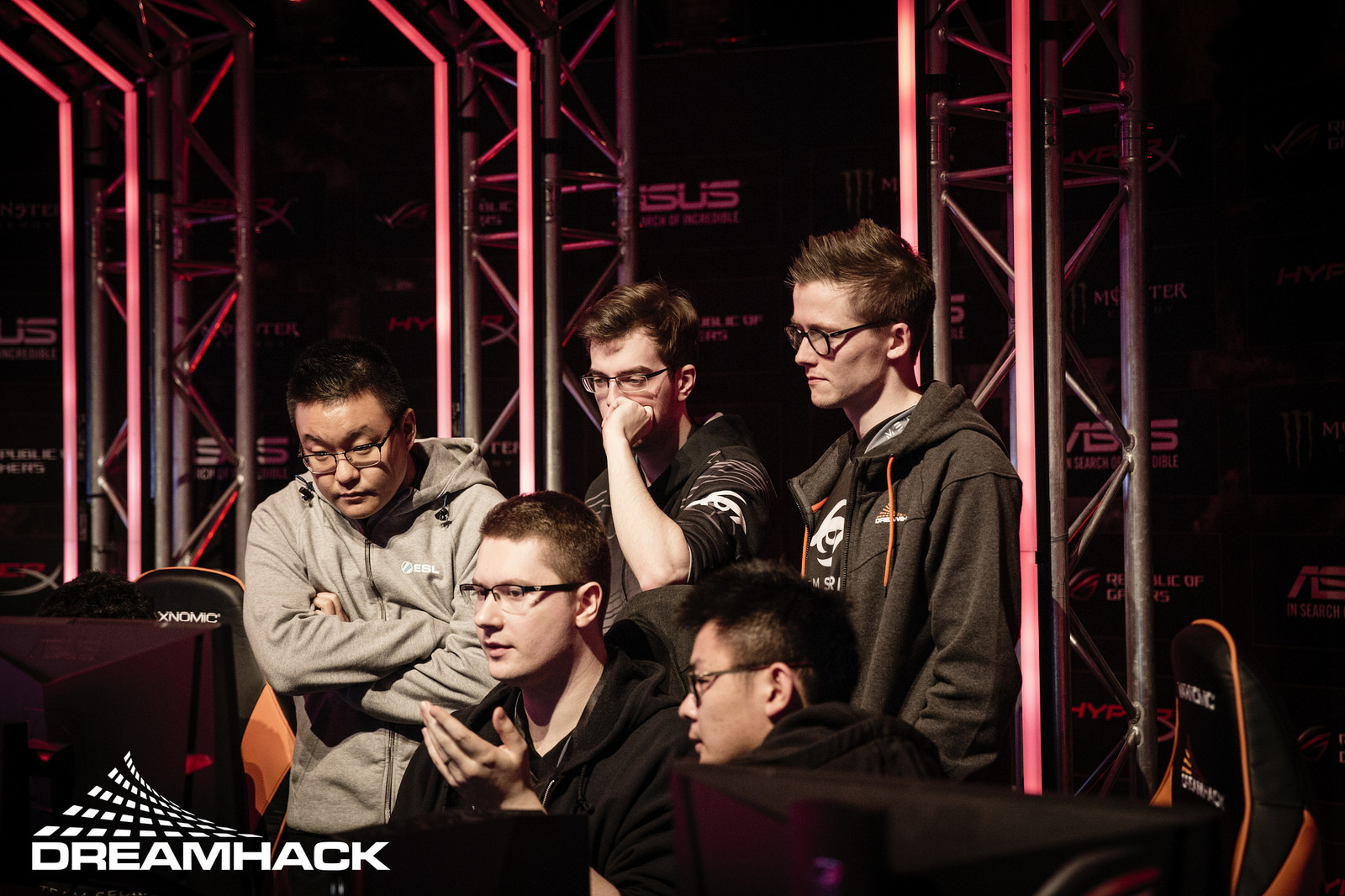 Secret will likely have the largest target on their backs for this event. Every single member of the team has immense skill to back up their position on the leaderboard, from Marcus "Ace" Hoelgaard to Puppey himself. The star of the show, however, is still Yazied "YapzOr" Jaradat, whose play at the utility support role is impeccable to say the least. Keep your eyes peeled for his Rubick, Clockwerk, and Earth Spirit.
Following the leaders
The other four invited teams are still tier one squads for sure, but have been less effective than the absolute best over the last several tournaments. Fan favorites Evil Geniuses come to mind first and foremost, for they have yet to win a single Pro Circuit event since the start of the season.
There is clearly something wrong with their teamwork and execution as of late, though whether or not this is caused by Syed "SumaiL" Hassan's new role as the offlaner has yet to be seen. We will likely see them run their usual triple-core strategy focusing on giving Artour "Arteezy" Babaev, Clinton "Fear" Loomis, and SumaiL himself as much farming space as possible here in this event.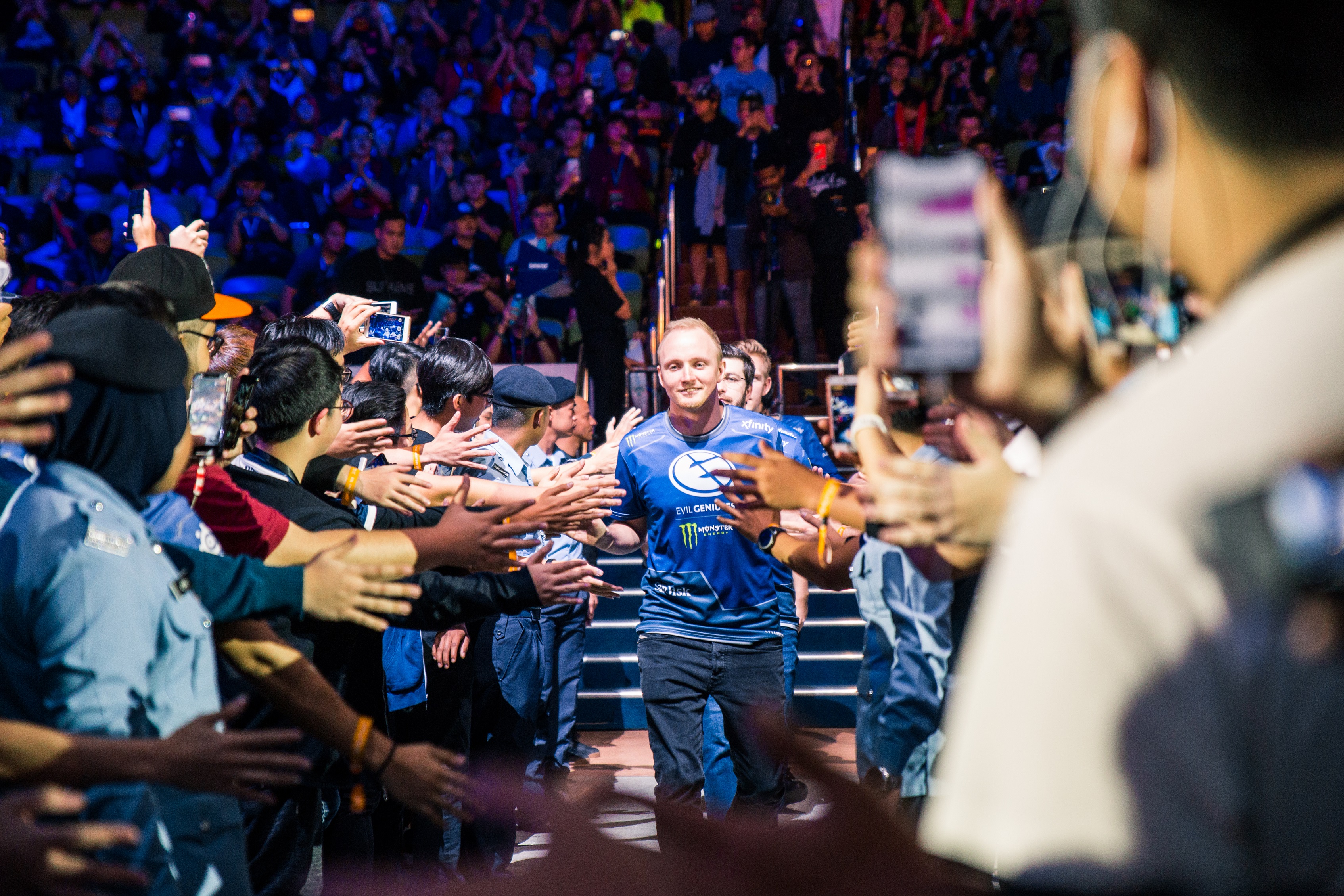 Then there's Mineski, who got off to a fast start in the early goings of the Pro Circuit season but have since fallen off somewhat. They certainly have the personnel to get it done at Katowice, though recent results have been less than inspiring for the Southeast Asian squad.
Vici Gaming and Natus Vincere round out the last of the direct invites. VG was last seen taking top 6 at Genting, though their most impressive results this season came in the form of two Pro Circuit grand final appearances against Secret and Liquid. The fact that both matches went to five games speaks volumes about their strength as a team, and they could surprise more than a few spectators in Katowice.
As for Na'Vi, fans will always have their back as the most popular team in Dota 2 history. Top 8 at Genting as their last significant tournament result isn't bad, either—and with someone like Ilya "Lil" Ilyuk on their side, they certainly have championship pedigree outside of the living legend himself Danylo "Dendi" Ishutin.
Going through the gauntlet
In the field of eight qualifier teams, OG, compLexity Gaming, LGD Gaming, Fnatic, and OpTic Gaming stand out as possible usurpers to the throne that the top squads would otherwise have the first claim to. CompLexity and LGD in particular probably have the best chance at doing just that, given their performances in a few regional qualifiers as of late.
OG is also capable of rising through the ranks in this tournament, especially considering that Roman "Resolut1on" Fominok plays for them. Resolut1on is still one of the best pure hard carries in the world, something which he showed by helping his team to first place at Mars Dota 2 League Macau two months ago.
Fnatic and OpTic, however, will have to bring their A-game in order to place well at Katowice—and even that might not be enough given the tough competition surrounding them. Both teams have had less than inspiring runs through the Pro Circuit thus far, but perhaps their hunger for impressive results will fuel them through this event.
As for the three remaining teams Infamous, Effect, and Kinguin, all the odds are stacked against them. It wouldn't be surprising in the least to see them make early exits in the group stage, far away from any of the Pro Circuit points at stake.
---
ESL One Katowice begins tomorrow with Team Liquid vs Effect at 6am ET. Catch the action through ESL One's official livestreaming site, or on their Facebook page.