The Dota 2 Pro Circuit season is quickly coming to a close, with only six events remaining in the calendar. The first of these is StarLadder ImbaTV Invitational Season 5 in Kiev, Ukraine, which kicks off tomorrow at 4am CT.
Only the top eight teams in the Pro Circuit race will be given a direct invite to the International 8—which everyone in the professional scene is of course gunning for. With how narrow the gap is between eighth place in the standings and the part of the pack still trying to claw their way into TI8, every single event from here on counts for a lot more—including this one.
This may not seem like much, but when you consider that VGJ Thunder (eighth place), Natus Vincere (10th place), and Fnatic (11th place) are here, the points will be a welcome boost for these teams. In fact, Na'Vi is just 136 points shy of Evil Geniuses (who are in ninth place right now), so the points will have tangible implications for a select few.
But whether or not the results end up moving the Pro Circuit table at all, the fact remains that StarLadder has consistently produced some of the most exciting Dota 2 events in the history of the game. Although the season is winding down, there's still plenty of action ahead of us.
Scrapping for every last point
As mentioned, Na'Vi, VGJ Thunder, and Fnatic are the three teams looking to score the most in this event. Fnatic is arguably the second best Southeast Asian team behind DAC champions Mineski, and they are more than capable of still making it into TI8 at this point.
VGJ Thunder, of course, would like to prevent a possible loss of their eighth place spot by adding some more points to their cushion. With Liu "Sylar" Jiajun leading the charge, we will likely see them place in the top four here at the very least.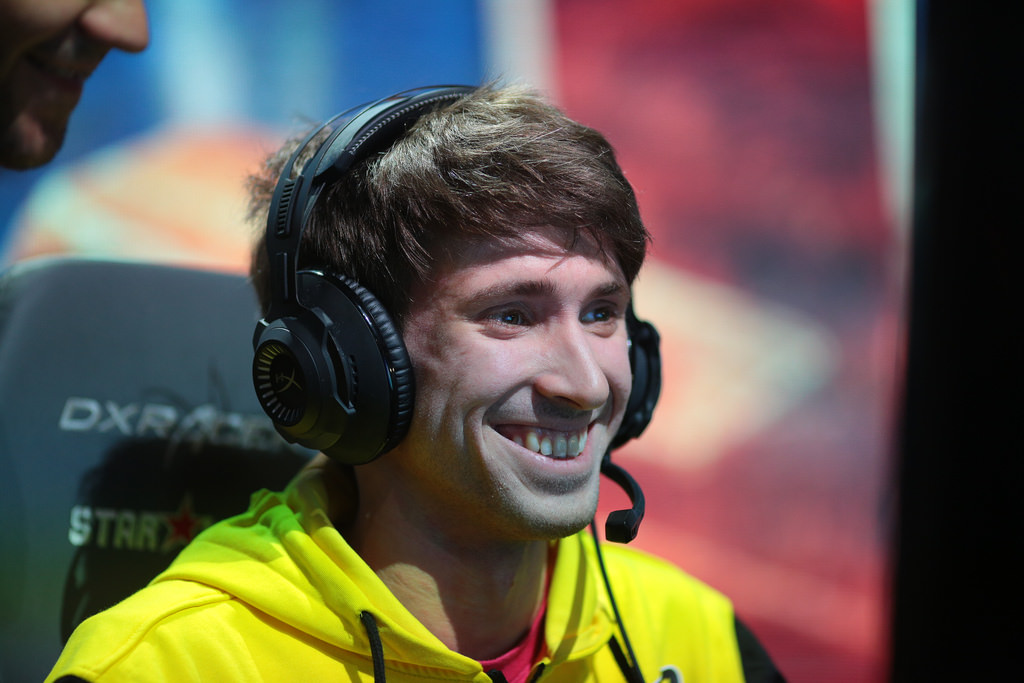 And then there's Na'Vi, the team that everyone in the community wants to see make a last minute dash for the spot that VGJ Thunder currently hold. TI simply isn't complete without Danylo "Dendi" Ishutin, and history has shown us that Na'Vi and StarLadder belong together, like Xu "fy" Linsen and Rubick.
Never count Na'Vi out when they're playing at home. More often than not, they find some sort of hidden potential and unlock it whenever they're in the booth at StarLadder.
For the money
As for the rest of the teams, their absence from the Pro Circuit standings means that this event will mean very little outside of the prize money—unless they somehow win here and win one of the four remaining Majors. Considering the strength of the squads in this classification, only OpTic Gaming has a realistic chance of making first place in one of those Majors, which is admittedly a rather generous assessment.
For Vega Squadron, this will be their fourth Pro Circuit LAN of the season, immediately following the PGL Bucharest Major where they bombed out in 16th place. Sadly, they earned absolutely no prize money for being there at all, though thankfully they will get at least $7,500 at StarLadder no matter how well they do. They've been on a tear lately in terms of qualifier tournaments, though, so perhaps they might surprise the crowd in Kiev this weekend.
Imminent external force
StarLadder will be another "victim" of the bi-weekly balance patch schedule implemented by Valve a few months ago. The tournament will start on Patch 7.12 tomorrow, then move over to Patch 7.13 once it drops at night.
Since the patch will be applied early on in the event, it could have serious implications if the teams are able to adapt quickly or otherwise. Squads that find their comfort picks strengthened by the update might receive a significant boost in power, while teams that have gotten used to the usual tactics in the current metagame could be thrown for a loop.
It'll be interesting to see how they all deal with the uncertainty factor, though thankfully this isn't happening during a Major.