The Krakow Major Offline Qualifier was an emotional roller coaster for many players, as their feelings ranged from absolutely gut-wrenched to happily tearful.
Eights teams gained Challenger status at the next Valve Major, while the rest went home with nothing to show but their efforts from the previous Minor. With the Major approaching in the coming weeks, teams will begin to focus their attention on the Legends they will face in the first round of the group stage. Until then, they can look back on their journey to the Major as motivation to win the event.
Here are the most memorable moments from this weekend in Bucharest, Romania.
Immortals' heart-felt celebration from behind the scenes
Immortals qualified for the Krakow Major after defeating HellRaisers in their round five match on Overpass. A strong Counter-Terrorist half gave them a huge economic boost for the 16-13 win against the strong CIS-region team. The scene was quiet with nothing but the tapping of their mechanical keyboards before their 16th round win.
When they realized that they'd broken their qualifier curse and reached the Major, the Brazilians jumped for joy, tearing up. The Teles twins Henrique "HEN1" and Lucas "LUCAS1" passionately embraced each other before shaking hands with their opponent. Feels good man. 
Dan "apEX" Madesclaire became a meme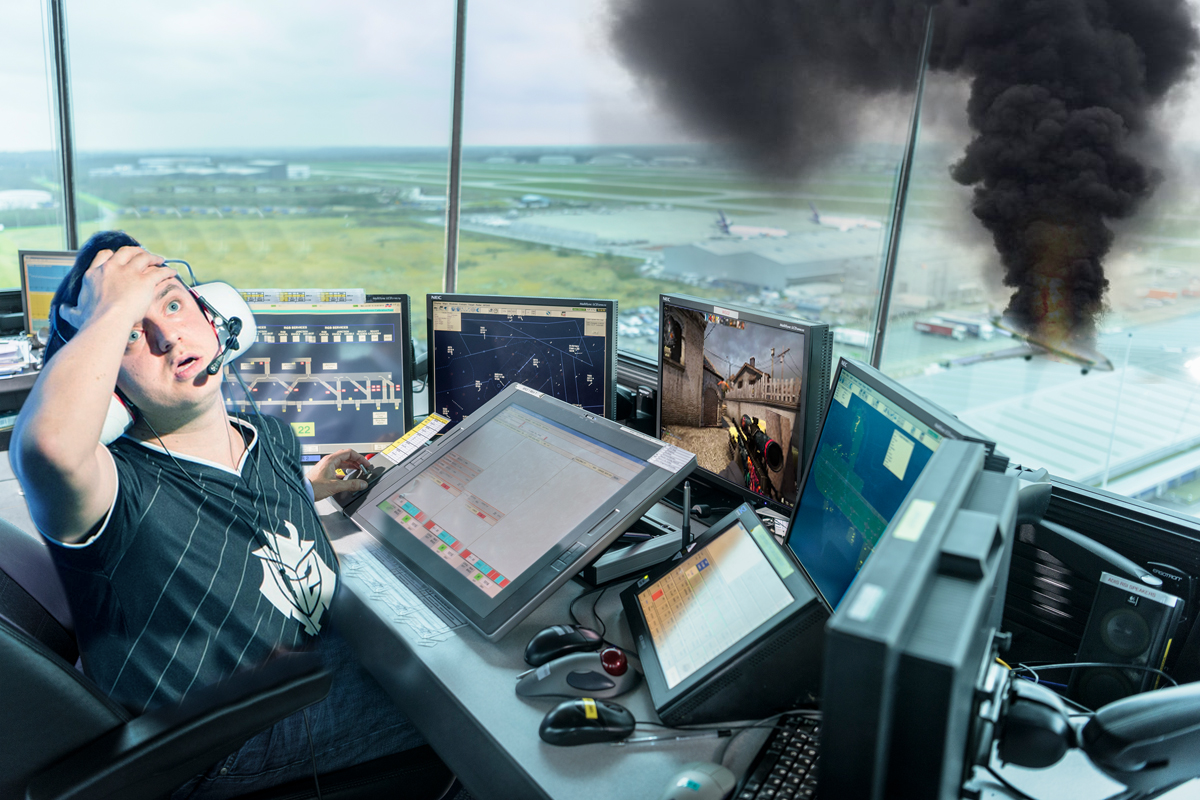 G2 Esports' apEX attained meme status for the weekend and onward thanks to a reaction during the team's first round match against Immortals, which ended in double overtime at 22-20. Once HLTV posted the photo to their site gallery, a Reddit user on /r/GlobalOffensive captioned it, "When you're playing a major qualifier and forgot the baguette in the furnace." Their post reached the front page of /r/all and accumulated almost 15,000 upvotes.
Players from Fnatic, FaZe, Virtus Pro, Gambit, and G2 had a field day with apEX's look of despair. Even the analysts had fun with it. When the picture reached /r/PhotoshopBattles, it reached a new level of meme status. Congratulations, apEX.
Related: The Krakow Major Challenger teams and first round matchups have been determined
Cloud9's confident clutches
Cloud9's Jake "Stewie2k" Yip and Tyler "Skadoodle" Latham won huge rounds with two clutches in their round one match against BIG. Stewie2k traded out three offensive kills on A site in quick succession to make the Cobblestone score 8-3. Later in the game, Skadoodle pulled off an eco win at 13-9 that started with a couple good shots from a CZ-75. Cloud9 won the match 16-10 and qualified for the Major with a 3-1 record.
"Challenger Approaching: A new foe has appeared!"
Mousesports, G2 Esports, Penta Sports, Cloud9, BIG, Immortals, Vega Squadron, and FlipSid3 Tactics made history and became the newest Challenger teams in the Valve Major system. Each team and player will soon have their own cosmetic stickers implemented into the game, and players and organizations will benefit financially from this—earning 50 percent of the proceeds from sticker sales.
They will contend against Legend teams Fnatic, Virtus Pro, SK Gaming, Natus Vincere, Gambit, North, FaZe Clan, and defending Major champions Astralis.
The Major
The Krakow Major will be held from July 16 to 23 in Krakow, Poland, where the next champions of Counter-Strike will be crowned.