The latest Call of Duty community event is now live in WWII.
Operation: Shamrock and Awe was launched earlier today as a part of the newest update to Call of Duty: WWII. This is set to be the third community event for WWII, and will feature new St. Patrick's Day-themed gear.
Most notably, Operation: Shamrock and Awe is bringing Shipment 1944—a remake of the popular map Shipment from Call of Duty 4: Modern Warfare—to WWII. Season Pass holders can play Shipment 1944 now, but the map will be available to all players as of March 16.
This update has also made some changes to the main menu for WWII. The Headquarters feature now has its own tab, and you can complete different HQ tasks straight from this selection screen.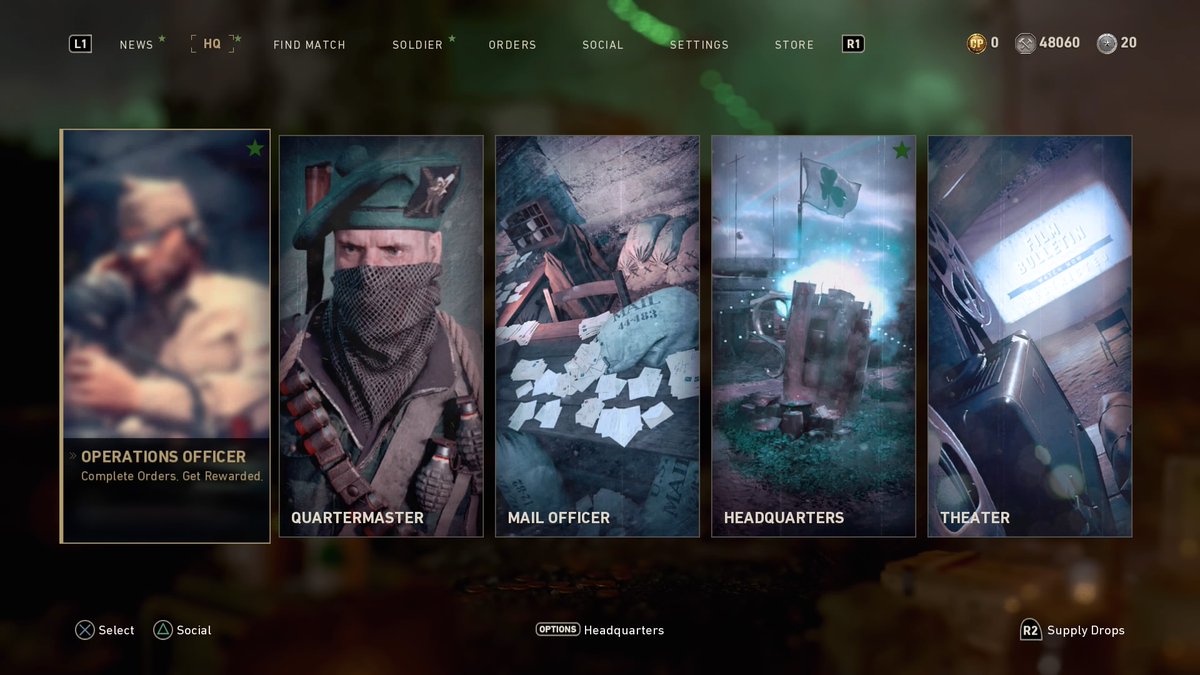 In addition to all the gear and cosmetics coming to WWII, Operation: Shamrock and Awe will also introduce two new weapons to the game: The M-38 submachine gun and the MG-81 light machine gun. The M-38 has a large magazine and "has the fastest aim down sight in its class," according to Activision.
Finally, Operation: Shamrock and Awe is bringing a new game mode to WWII: Leprechaun Hunt Moshpit. As the name suggests, players will be searching for a hidden leprechaun in traditional game modes like Domination, Hardpoint, Kill Confirmed, and Team Deathmatch. If you find and kill the leprechaun, you'll be rewarded with full scorestreaks.
All players can now enjoy Operation: Shamrock and Awe, which will be live in WWII until April 3.