The 2022 Call of Duty League team packs are available to purchase now for usage in both Call of Duty: Vanguard and Warzone.
Each bundle is $9.99 and includes home and away operator skins, an emblem, a watch, a weapon charm, a sticker, a calling card, and a weapon camo matching the team's color scheme.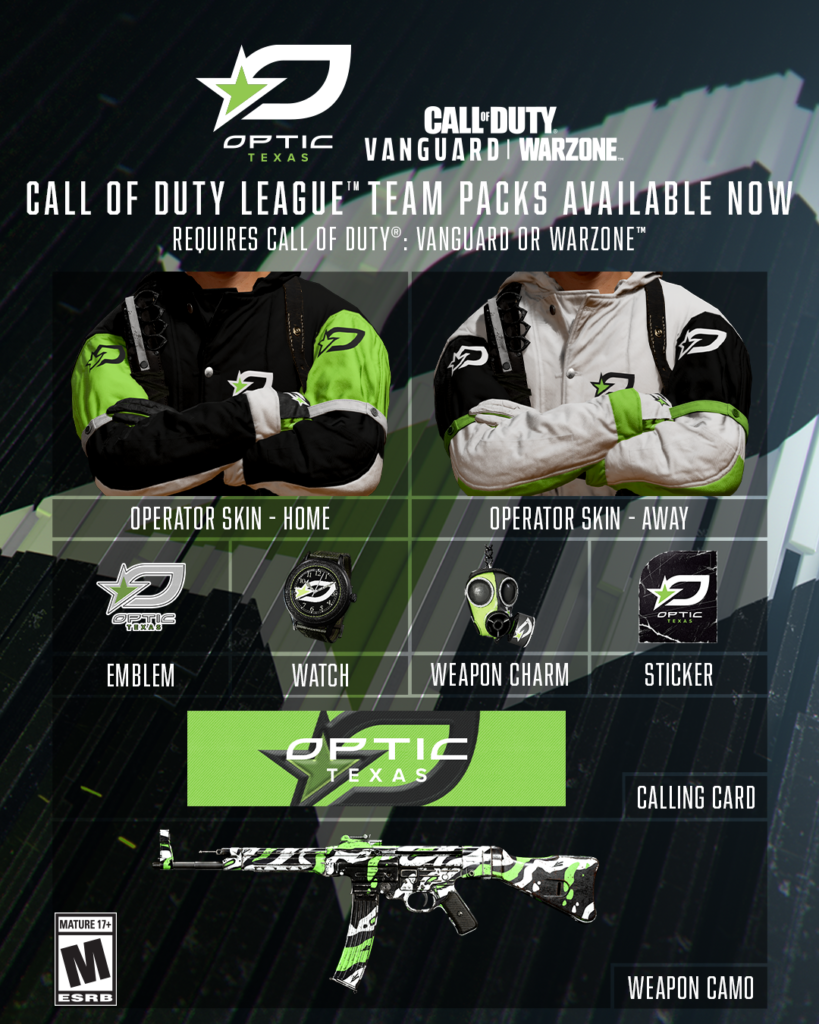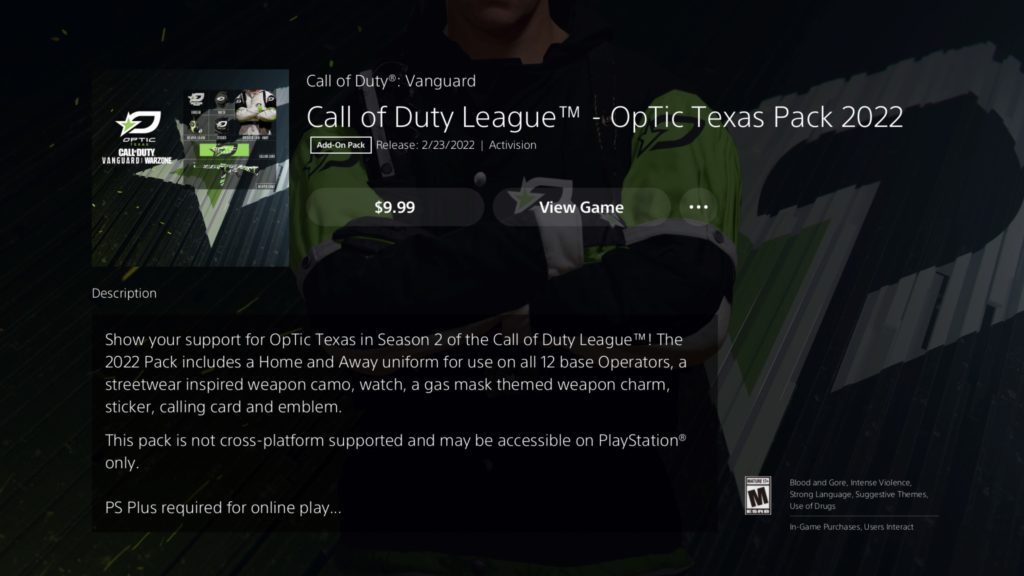 Eleven of the league's 12 teams have packs available in the store today, with the Boston Breach's pack being added at a later date. They can be found in the in-game stores for Vanguard and Warzone or by searching for them on PlayStation, Xbox, or Battle.net.
This year for the CDL continues a string of CoD games that have added esports skins as cosmetics, furthering the competition's place as a mainstay in one of the biggest game series in the world.
Eventually, the CDL teams will wear these same operator skins in-game and should be able to use the weapon camo as well to help viewers differentiate between squads as they wear uniforms as any other pro sports team would wear a jersey.
But for now, today's a good day for fans of OpTic Texas, Atlanta FaZe, New York Subliners, or any of the CDL squads to show their support online.